What To Expect When Attending Your First Indian Wedding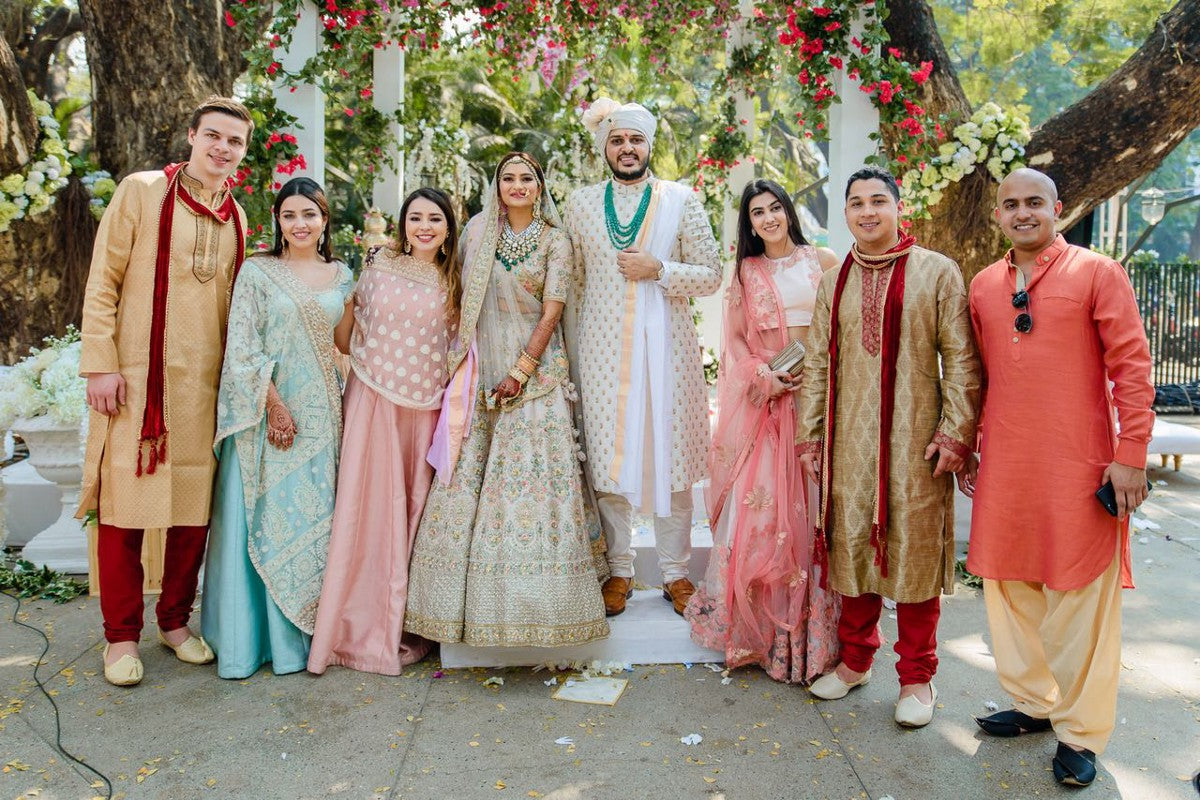 Are you excited about attending your first Indian wedding? Then get more excited you are going to attend a very colorful wedding ceremony and the celebration may extend for several days. If you got a wedding invitation to a traditional Indian wedding then don't miss it at any cost. An Indian wedding is significant in a small series of events that form the foundation of a loving and strong married life of two souls of love. Indian wedding dresses are usually colorful and bright, so wear your outfit according to this. If you're attending your first traditional Indian wedding, then we'll guide you to what to expect. Get ready for lots of joy and fun, also prepared for the functions.
Ceremony venue
Most Indian weddings are held at Hindu temples and banquet halls. There will be mandap where the rituals take place, decorations, flowers, and lights. Chairs will be set up around the mandap for guests to view the wedding ceremony. The first few rows are usually reserved for the family members. Wear a traditional outfit if you want to look gorgeous at the wedding ceremony.
The holy fire ritual
The couples typically step around the Agni (fire) which is lighten by the priest. The couple will take seven rounds of the Agni symbolizing seven vows given to each other. The ceremony takes 4-5 hours so be prepared for this.
A three-day celebration
Indian weddings often last for at least 2-3 days. The first day usually involves the Ganesha pooja, praying to god for removes all the problems from the couple's life. Mostly it is done by family members, close relatives, and friends. The second day is reserved for the Mehendi and sangeet ceremony. Mehendi is a ceremony where a paste of henna puts on the bride and groom's hand. And ladies of family, relatives, and friends came together in the sangeet ceremony where they dance and sing. The third day consists of the most important day that is the wedding ceremony.
Colorful Indian grab
You'll notice that fashion at the Indian wedding is bright and colorful. Most females attend wedding ceremony wearing lehenga, saris, suits with beautiful jewelry. If you don't have Indian clothing then feel free, wear any western dress with dupatta or shawl. And make sure you're not choosing a black colored dress for a wedding ceremony, wear red, blue, green and yellow colors.
Reception ceremony
It's a party after the wedding from the groom's side. Where guests come to bless the couple with some gifts. You can also make a gift for the couple according to their choice.
Eat grabs
Two funny things about Indian food are it's all spicy and vegetarian. It depends upon from which state the couples belong to. You will see a spread of samosa, curry, pakoras, different tasty desserts, and Indian food. Enjoy the Indian wedding food which will be tastier than other foods.
These are some common beautiful things about Indian wedding, that makes it more stunning. Enjoy your first attend to Indian weddings have fun. After attending a wedding also tell us, how was it.