Wedding Reception Outfit Ideas For The Indian Bride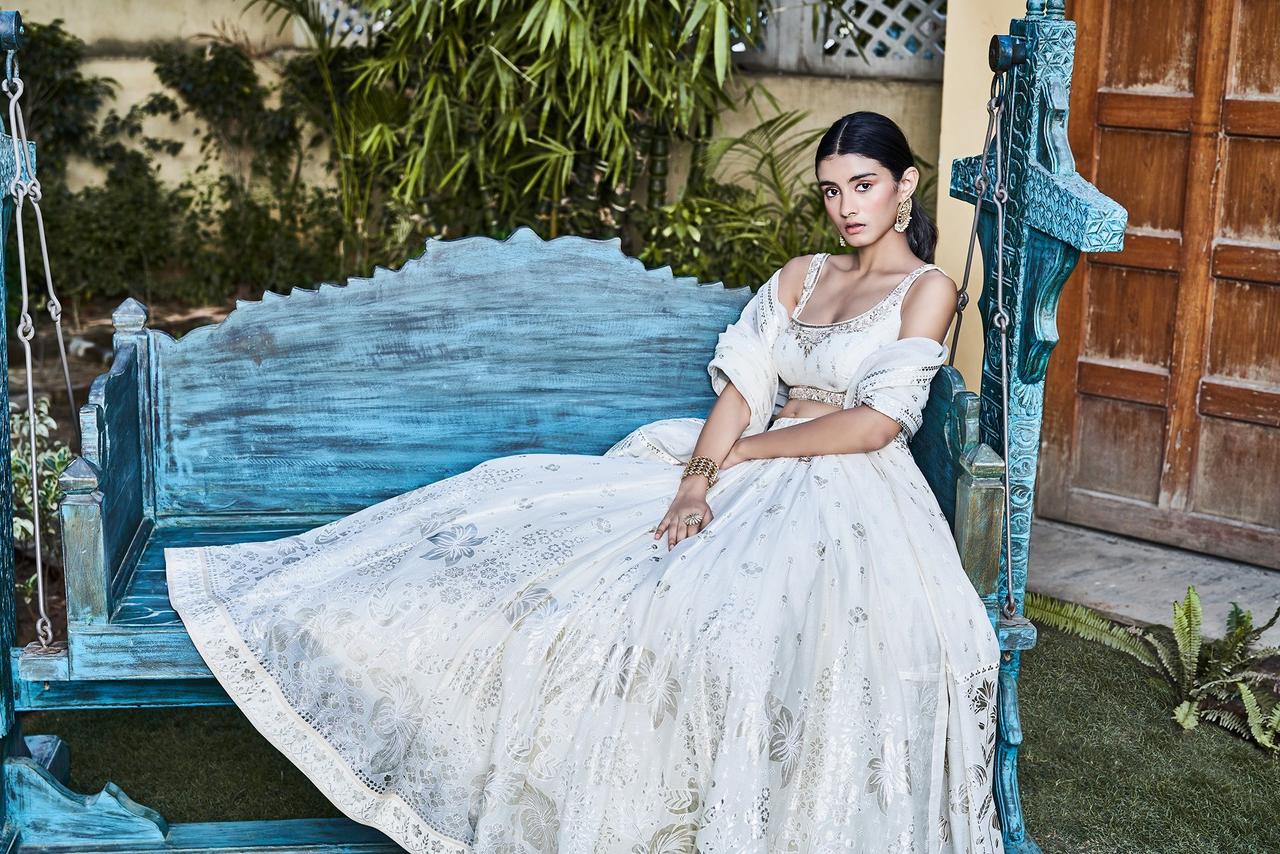 Your wedding reception looks needs much more important as your wedding looks because it is a very important ceremony with huge guests. As a newly married couple, your reception look must be adorable and elegant to steal all the attention. This day is the last of your wedding ceremony. Of course, we know you need everything to be perfect as from wedding invitation to your wedding reception outfits. As wedding invitations play an important role in the wedding likely, the outfits of your wedding should also be perfect.
You can go through the list and pick what you want to wear and like most.
Traditional lehenga with contemporary style
Brides prefer to wear lehenga at pre-wedding ceremonies and wedding day and they actually give you feel of traditional bride look. If you are experimental type then try a different lehenga style with fresh new colors for wedding reception ceremony like icy blue, peach pink or grey.
Peplum lehenga
Lehengas with peplum style blouse will look stunning on you and you will grab the attention. If you are slim and tall then try this peplum style this will give an amazing look after you wear it.
Western ball gowns
If you are going to wear the traditional and ethnic dress for all your wedding events then it is time to switch things up a bit and go for a western on reception night. In India, for a wedding reception, fancy western ball gowns are quite hit. Wear this ball style gown if you get bored from ethnics and want to try something new.
Fusion saree gowns
This style of saree gets much attention in the fashion world of reception outfits. This stylish fusion of saree and gown which looks stunning. If you're confused between wearing saree or gown then try this fusion of saree and lehenga, this will add more glamour in your beauty.
Lehenga with cape sleeves
Wear a lehenga with a modern and different twist try a new cape sleeves lehenga. This style looks stunning in the night events and you will spend most of the reception night in smiling away, standing on stage with this cape sleeves lehenga. You are going to look more beautiful and confident with this stylish lehenga.
Pre draped dupatta style lehenga
It's very difficult to hold perfectly your dupatta on your special day when you are going to be very busy. This dupatta is semi-stitched with the lehenga and stylish blouse, which looks amazing and easy to wear without any issue of holding dupatta.
Cape gowns
Cape style getting very popular now these days and liking by many brides. If you are going to wear a gown on your wedding reception day then add some new style in our outfit, make your dress looks stunning with this cape style.
These are some suggestions styles that you should try on for your wedding reception ceremony. Which one outfit style you like most? What you are going to wear? Tell us in the comment box and also give us feedback.