Tips to help you get ready for your wedding ceremony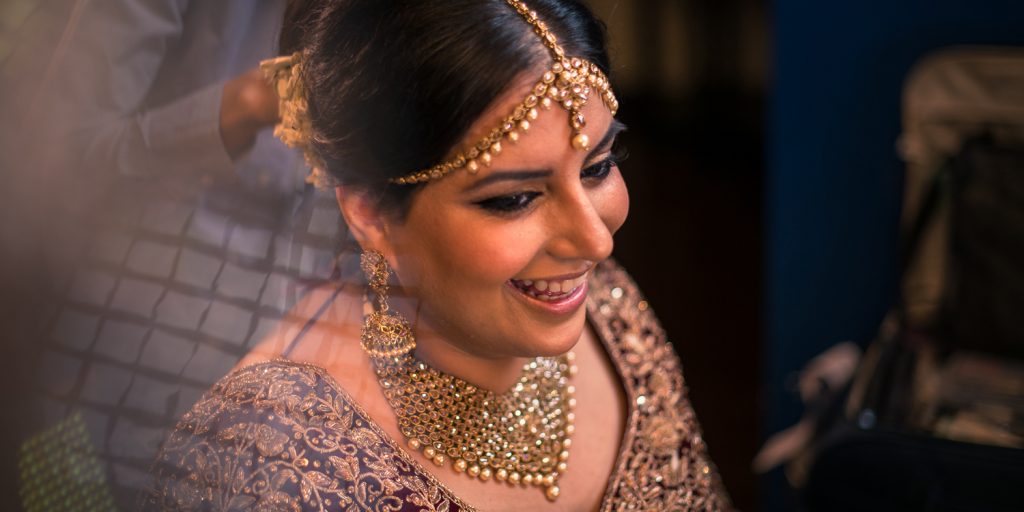 Brides take many hours to get ready for their special day. There is no fault of her, she has to perform many tasks like she had to pack her bag, go to the salon, get a make-up, dress-up, and many more. Overall, she had to do many small things that take too much time. It's a very hectic moment for every bride, like all things from choosing a wedding invitation to a wedding outfit. Did you know what things you have to do before going to the wedding venue? You just need to do is follow these 7 steps to get ready for your big day.
Step1: Wear your blouse first
According to perfection, you should wear your blouse and some comfortable bottoms after reaching your make-up salon. It will help you to get an idea of where you need make-up. If you've done your hairstyle and make-up then get ready to fix it again.
Step2: do your make-up
Now you can start doing your wedding make-up. Use natural products to avoid acne and rashes. Please don't overdo it otherwise you may look horror instead of looking gorgeous. Brides get over make-up in their wedding excitement as result people say she is looking like a lady ghost. So keep remembering this.
Step3: get your desired hairstyle
It's time to turn your expectations into a reality. Did you also search for many hairstyles for your wedding day? Almost all brides do this.go to market before your ceremony days and buy some hair extensions that match with your natural hair color and texture. And then get your dreamed hairstyle.
Step4: wear your wedding jewelry
It's time to wear your maang tikka, bangles, necklaces, payals, rings, earrings, toe rings, bracelets, hair accessories and all other things that you've purchased for your wedding day. After it, you'll feel a load, but relax you will look most gorgeous. Wear your jewelry calmly as you've to wear them not breaking them.
Step5: wear your adorable lehenga
As you were excited to wear your wedding lehenga, go ahead. Wait wait, first go to the washroom before wearing your lehenga because after wearing your lehenga you'll face much trouble to go to the washroom and try to drink less water. You'll feel heavier after wearing your wedding lehenga as you buy heavy adorable lehenga. Now you get it, why we said you do not wear your lehenga before make-up, hairstyle, and other things.
Step6: set your dupatta
It second last step, after it you'll be ready for your wedding. Many brides prefer to wear 2dupatta along with their ensembles. Grab your beautiful and drape it into a unique and amazing style to give a final touch to your entire look. Search for unique ways draping your beautiful dupatta and get a stunning look.
Step7: wear your heels
Finally, we've almost done, now you just have to wear your heels. Now it's time to face the most challenging moment is to wear your heels with the heavy load of dress, jewelry and your make-up. Take the help of your BFF in wearing your heels and tread carefully.
After all these challenging tasks, you are ready to go for your wedding venue. Get ready to steal all the attention. Don't forget to share your experience with us and keep in touch with us for more ideas and tips.