Unique Wedding Invitations- Choose According To Your Choice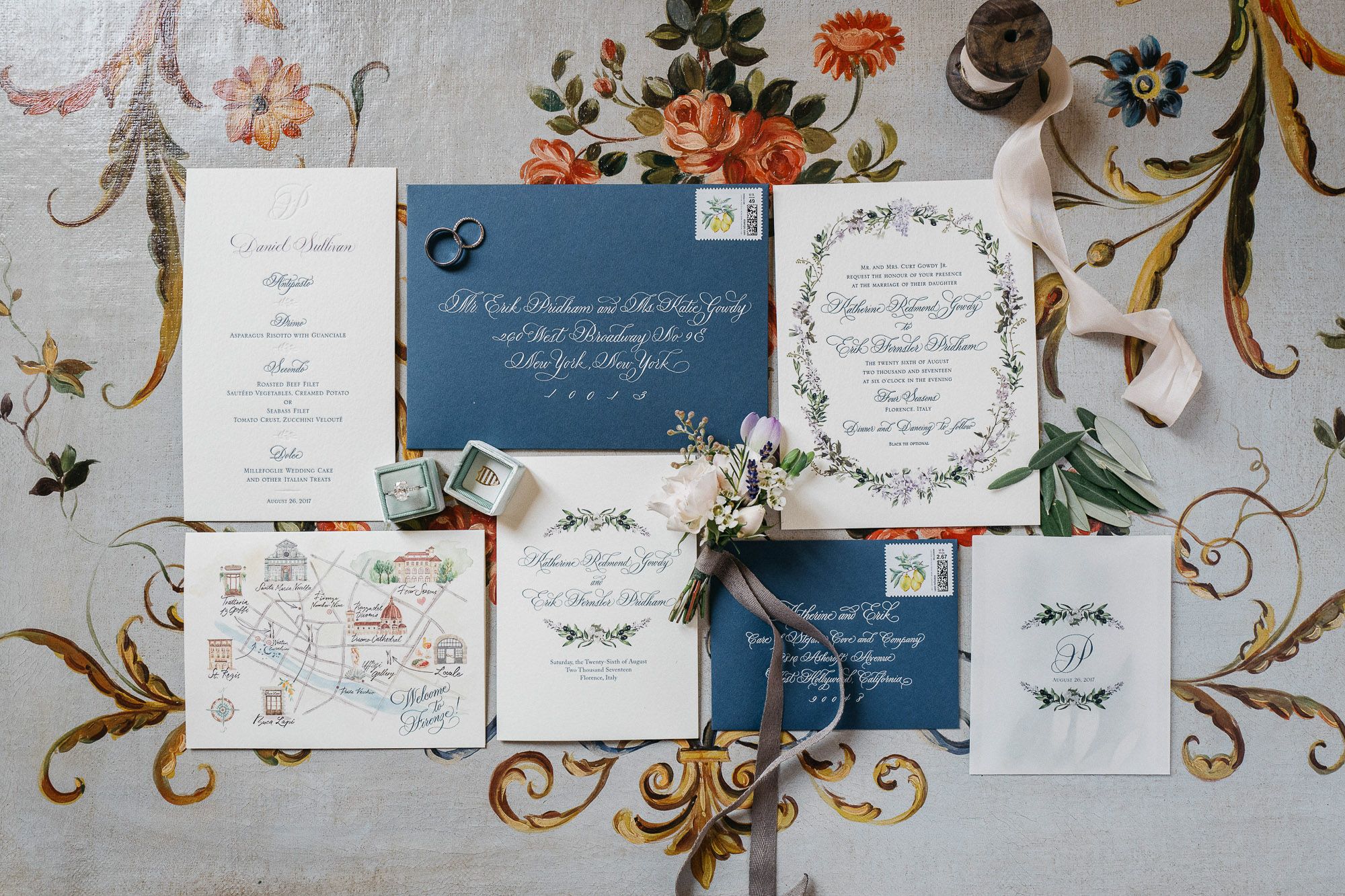 Your wedding invitation is a great medium to let your friends and relatives know about your wedding ceremony. It tells your guests how your wedding will be like. The main reason for the wedding invitation is setting the tone. A perfect invitation creates a sense of anticipation and excitement.
Whether you're planning a destination wedding, beach wedding, traditional wedding, or temple wedding, your wedding invitation should reflect that. Along with this, you can also reflect on you or your love story through your wedding invitation whether it is Indian wedding cards . Your invitation will be the first impression on your guests, it should be perfect and unique.
To help in choosing the right invitation for you, we've listed some interesting and unique wedding invitations. Scroll down and get your dream wedding invitation for your special day.
If you're partners in crime
Let's reflect your crime love story to the world. Many couples love this crime-themed wedding invite, as they got the best way of reflecting their Warrier love story.
For food lovers
If you're a food lover then nothing will be better than this foodie wedding invite. Add your personal recipe for giving a personalized touch to your wedding invitation. Let's know your guests about your hobby. If you're thinking about giving some gifts along with your invitation then sandals are best to give along with your invite. And sandals are one of the best utility gifts with your food-themed wedding invites.
Based on the nature theme
If you are a mountain soul, nature lovers, then these wedding invites that are based on nature theme are best for your wedding. Show your love towards nature by choosing these eco-friendly wedding invitations for your eco-friendly ceremony. These wedding invites are paperless and leave a great impression on others. Set an adorable eco-friendly example by using these invitations to invite your lovers. Make your wedding memorable with these eco-friendly wedding invitations.
Vintage invites
Are you planning a vintage style wedding? Then go with this beautifully designed vintage wedding invite. Give a direction to your vintage theme wedding with these invites and let to know your guests in advance about your vintage style wedding. These invitations are inspired by the tradition and culture of India. These wedding invites will never go out of style.
Music themed invites
What's a celebration without a little mood of the music? Send these adorable music themed wedding invitations to your lovers and your guests will be sure to take notes. Make your wedding process unique and perfect. Move and set your mood to the desired music-themed invites.
Personalized invites
Not sure what invitations to choose? We make it easy. Create a custom invitation for your wedding ceremony. Make your wedding celebration to remember starting with personalized invitations. Design your one of a kind wedding invite by selecting the right style, print method, thickness of paper, embellishments, and paper color. Each personalized selection allows you to create an adorable piece that fits your budget and personality.
If you're literature lovers
How romantic and beautiful theme it is? These invitations are perfect for a literature lover couple. For leaving a great impression on your recipients choose this literature theme based invitation which is a great choice to represent your love towards literature. Set a unique tone and utilize your choices.
For fitness lovers
There are a lot of weddings inspired by Bollywood, songs and many more, yet there isn't a trend on these fitness-themed wedding invitations. Show off your love and commitment to the gym as much as for each other through your wedding invites. You can also add some fitness tips in the wording of your wedding invitation. Choose this unique invitation theme if you're interested in fitness.
If you're tea lovers
A wedding invitation that comes with a cup of tea, isn't unique? Many couples love this theme. If you're also a tea lover or want to give some unique gifts with your wedding invitation then go for this. You can also add a message with your invite like "wake-up and get ready for our special day" and many more. Just think about your guest's smile when they saw your invitation with imported tea bags in an adorable wooden box. This will definitely leave an amazing impression on your guests and they will get more excited about your wedding ceremony.
Blue invites
Blue wedding invitations are adorable, fresh, and a lot of fun. Every shade lends an amazing meaning to the wedding invite. This wedding invitation will be great for you if you're like a blue shade of color. Give a stunning royal touch to your special day with these adorable blue invites. Blue is the color associated with wisdom, confidence, and health. Blue is well suited for wedding invitations sharing the good news of your wedding with your loving friends and relatives.
Wacky wedding invites
If you're thinking about gift drinks with your wedding invitation, then don't think so much just go ahead. Set a unique example through your wedding invitations and set a mood of your lovers who like drinks.
With a deck of invites
Wedding invitations on a deck of cards just look stunning. Be creative with your pictures and then see the unfolding magic. Be innovative with your wedding invitation and let your guests think about your creative wedding ceremonies. If you want to make a statement with your wedding invitation then go with this deck of invites.
Black star invitations
Black star wedding invitations are meant to impress. Achieve a look of classic style or pure elegance is easy with these black star wedding invitation. Did you love black color? This black star invite will set a royal example for everyone. This black color of your wedding invitation is a great eye-catching shade.
Pick your favorite wedding invitation from our themes. Ditch those old Saraswati and Ganesha pictures on the top of your wedding invitations and do something unique and classic. Which themed wedding invitation did you like most? And don't forget to share your wedding experience through your comments.