Steps To Customize Wedding Invitation Without Spending A Fortune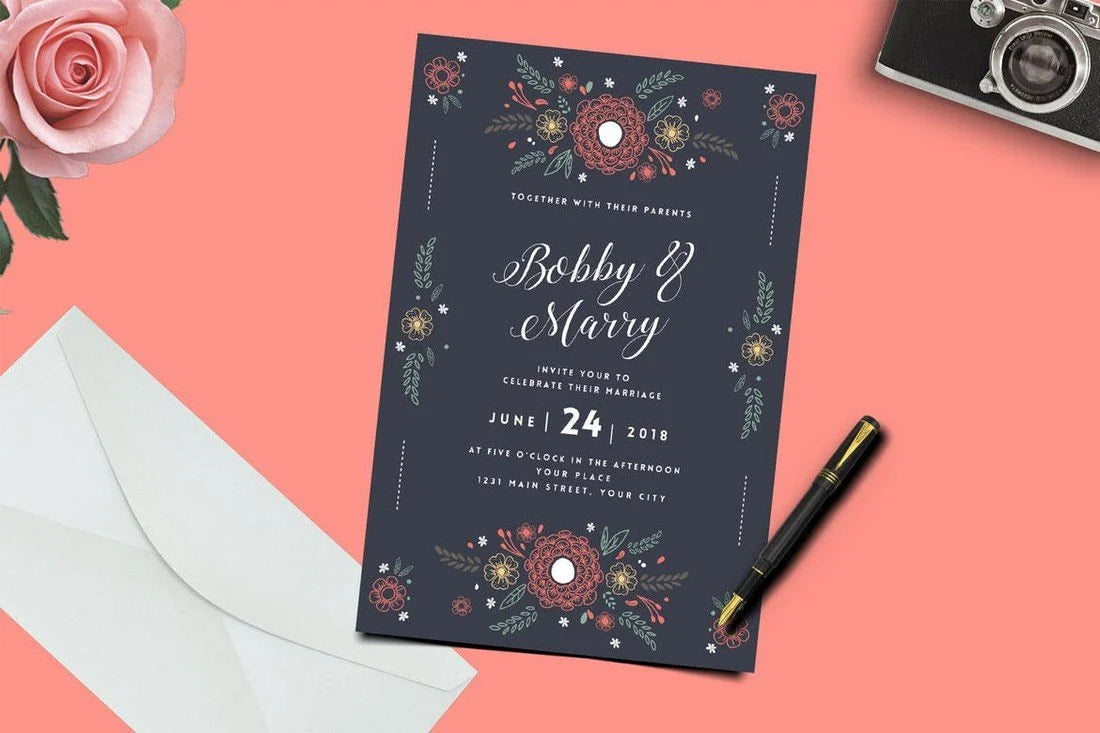 Announce your big day through customized wedding invitations. Give a personal touch to your wedding stationery and make your special day more personalized. Style your one of a kind invitation by picking a unique design, quality of paper, print method, embellishments, and envelope color. As sticking to the wedding budget is not always that easy. Each personalized selection allows you to create a finished piece that fits your budget and personality. You can simply customize the details on the invite and envelope to reflect your taste and vision. Impress your guests with one of the unique wedding invitations with a customized touch. We've listed some inexpensive steps to personalize your wedding invitation whether it is Indian wedding invitations.
Choose a style that you like most
Couples spend their half of the wedding budget on picking wedding stationery that tells their love story, did you also did this stupidity? Choose a style that you like most, it's more important. Only expensive styles don't look adorable. You can also set a tone by picking a simple and inexpensive style for your wedding stationery. Choose the design that speaks to your classic side and your adorable vision. Choose according to your wedding theme that will make your work easier. Choose your wedding invite according to your wedding style and your choice.
Customize, customize, customize
Feeling inspired to create your customized wedding invitation? Many couples choose a personalized way to invite their guests. Let you run wild with the customized. Show your creativity and choice by personalizing your wedding invites to set a creative example. Just try to match your style to the wedding invitation. Don't be afraid of a little creativity with your wedding invitation wording. You can also add 2lines from your favorite poem in your wedding invitation to give a romantic and personal touch. Do something creative with your map. Use stamp or wax seal to give a crafty and unique look to your invite envelope. You can also go with some trendy things in the wedding invitation world like giving customized gifts along with your invite, using handmade invite, adding a couple of pictures and many more.
Play with shades of colors
There are limitless color combinations that give you the ability to take everything from a simple design wedding invite to make them one of a kind and most elaborate design. Play with your favorite colors and use them to make your wedding invitations more gorgeous. It's a great way to create a unique tone with fewer prices. A single color has the power to shine your invite or make it worse. So, choose your wedding invite color carefully. So, which color you have chosen for your wedding invite? Combine your colors with your personalized invite paper to create an eye-catching invite. You can choose a color for your invite similar to your wedding outfit or decor.
Ready to make create a personalized invitation to impress your guests. We hope that we've delivered useful information to you. Get in touch with us to get unique ideas for your wedding invitation.