Tips To Design Muslim Wedding Invitation Cards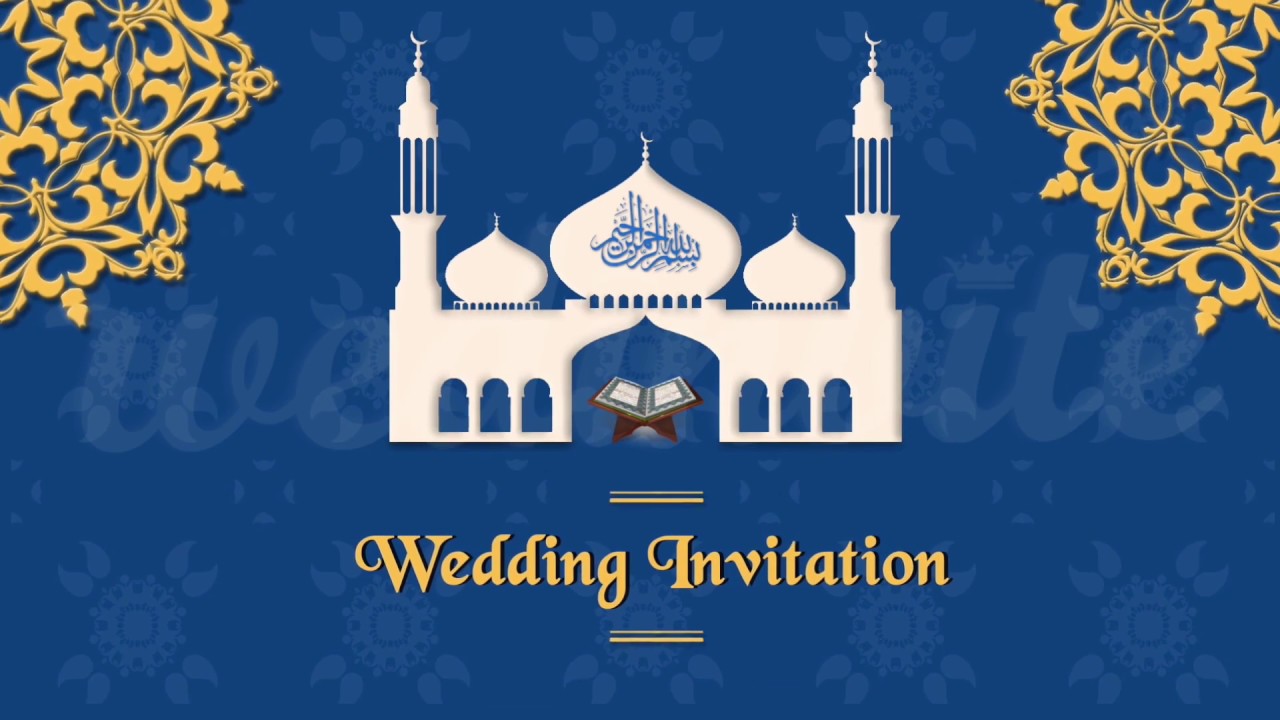 There is no reason to ignore the allurement of the wedding. It is a special event with unforgettable moments. It is a ceremony in which the bride and groom hold hands, and give a pure lifelong commitment to each other. Muslim weddings are always beautiful, filled with traditions and rituals. Resplendent Muslim wedding cards are used to invite the wedding guests.
These are not just people attending an event  they are like special guests, who are always ready to increase the elegance of the ceremony. Invitation cards have always been an important part of weddings. Muslim weddings are all about smiling faces and rice traditions. These weddings are organized according to Islam. The customs and traditions might vary according to the country and government rules.
Have a Look
Despite different traditions, there is always a common thing between all of them. It is that they want their wedding invitation card to be eye-catching. This is necessary for creating a beautiful invitation card which can show the true reflection of the coming wedding ceremony. It isn't a text holding envelope.
Deciding on a perfect design for the card can be confusing so here are some tips which will help you design the wedding invitation card:
Select an appropriate theme for the card
Simple and classy cards are preferred in Muslim weddings, but trends are changing. They want specially designed cards to show their rich culture. There are various themes which can make the card to look great. Choose a theme which can express your wordings really well. Scroll cards are getting popular in Muslim weddings. They give a traditional feel to the card.
Keep the Text Classy
Wordings which are going to be printed on the card means a lot. This language can be specified final printing. At the time of picking a font, try to select the one which gives a classy look to the card. Don't go for any over-styled fonts, they might make the text difficult to read. The wordings can be written using several types of printing, color, and materials.
Good Color Combination Can Impress Anyone
Wedding cards are always colorful. Every color gives a beautiful spark to the card. Not everyone is good at choosing colors. This is the time to take some advice and choose the colors. The contents of the card like the envelope and any inserts should be of matching color. Gold & silver color printing is commonly used to give a shine to the card.
Add Extra Elements
Muslim wedding cards can become more dazzling when there are extra elements added to it. These elements can be anything like symbols. Religious symbols can be added without ruining the whole card. Text is printed with normal ink, you can modify it to print it using some special materials.