Some Very Common Wedding Ceremony Rituals And Traditions Of India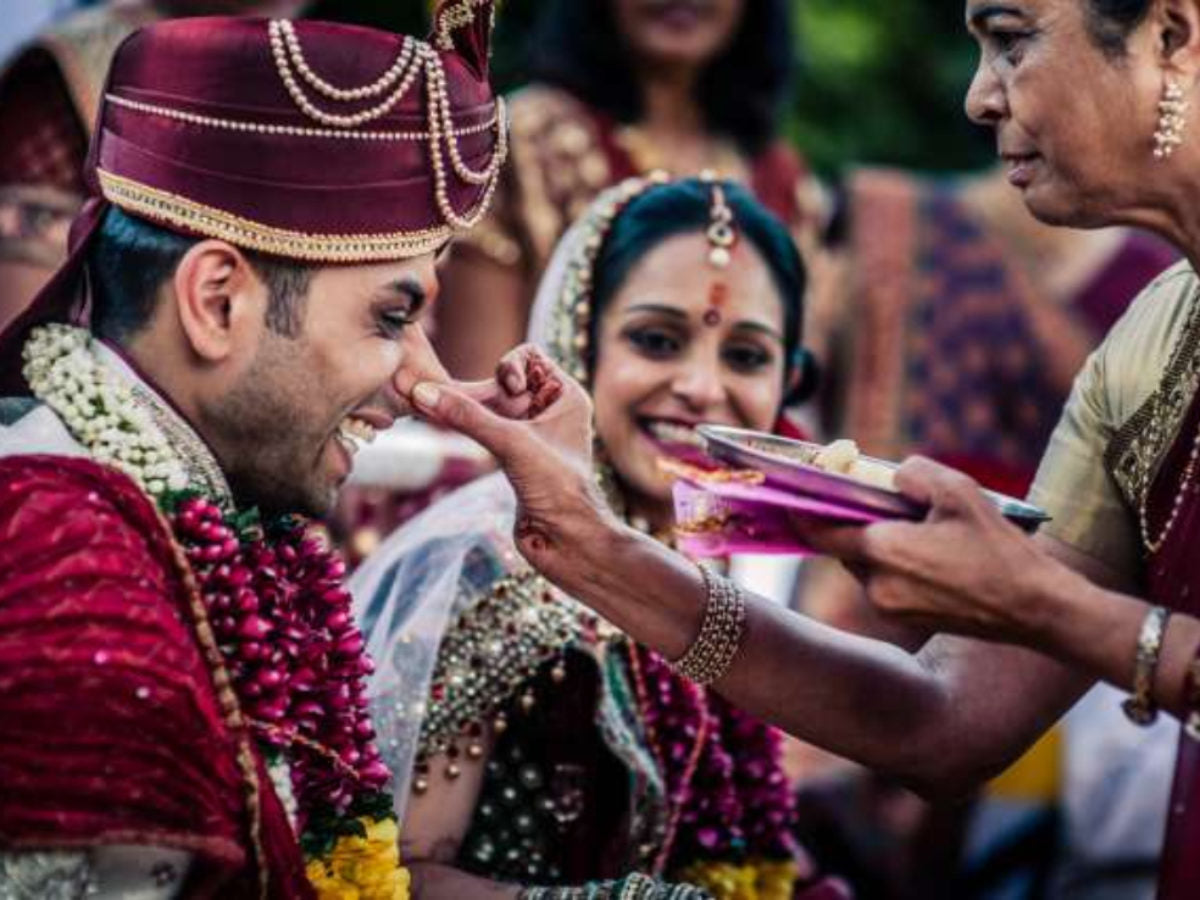 A wedding is one of the most beautiful and exciting days for all of our lives. This is the day of starting a new life with love and devotion. A wedding is full of a wide range of rituals and traditions. Wedding is a celebration of commitment and love and also recalls rituals and traditions. To signify the wedding ceremony a fire burnt in the center of the mandap, the bride and groom walk around it. Weddings with full of rituals make the day more special for couples. Many wedding rituals start with wedding invitation exchange and end up with bidai. If you're going to marry, then you came to the right place. Mostly many people don't have any idea about their wedding traditions. So, here we have some rituals and traditions that will definitely help you to make your day more special.
Engagement ceremony
In simple words rings exchange ceremony. The engagement ceremony is known by many names according to different cultures- sagai, Roka, tilak, sakhar puda, kasamdry, and ghor dana. Mainly in this ceremony the sagun(gifts) exchanges between two families symbolizing the acceptance of match and as a gesture of welcoming of new members in their families. Generally, the wedding mahurat(date and time) is decided on engagement day and the gap between engagement and wedding of a few months to prepare for the big day. As the approaches, a puja is held in both the families. They pray to Lord Ganesha to remove all obstacles from the path of couples' life and most of the people, first they give a wedding invitation card to Lord Ganesha.
Mehandi ceremony
Mainly Mehandi ceremony is north Indian tradition where a paste of henna Mehandi is applied to the bride's and groom's hands and feet. Women gather and apply the paste of henna Mehandi on the bride and their hands. Most people hire the Mehandi artist for beautiful Mehandi design. The Mehandi ceremony is organized by family members, friends and relatives.
Sangeet ceremony
It the fun ritual, in which both families get together to enjoy the ceremony by doing song-dance and to get each other better. Women of both families get together with dholaks, spoons, surround the bride and sing traditional wedding songs.
Haldi ceremony
The Haldi(turmeric) ceremony is an almost common ritual in all communities of India. The paste of Haldi mixed with other ingredients applied on both the bride's and groom's body. Generally, the ceremony is held on the morning of the wedding day at both couple's home. It is also known by many names- the Gaye holud and Mangala snanam.
Wedding ceremony
The key steps of the ceremony are kanyadaan, paanigrahan, vivaah homa, laja homa, agni pradakshina and last but not least saptapadi.
Both couples step(that also called Phere) around fire and promise to each other that the couple make to each other which are as follows-
First step or phera: to respect and honor each other.
Second step or phera: to share each other's joy and sorrow.
Third step or phera: to trust and be loyal to each other.
Fourth step or phera: to cultivate an appreciation for values, service, and sacrifices.
Fifth step or phera: to appreciate the purity of

 

love, emotions and family duties.
Sixth step or phera: to follow principles of dharma.
Seventh step or phera: to nurture and the eternal bond of love and friendship.
So these are some very common and significant wedding rituals playings their significant roles in different cultures of India. Keep reading for more such information!