Different Types Of Message For Wedding Invitation Cards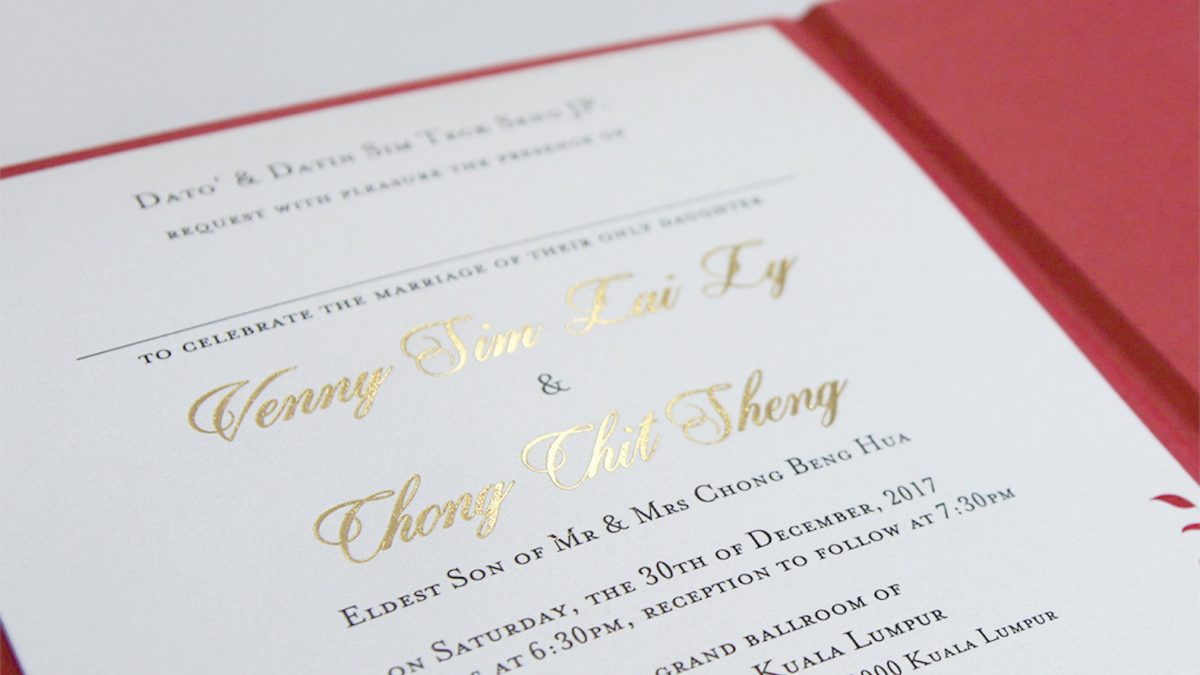 A wedding is the most beautiful moment of everyone's life which is why wedding invitation cards are so important. Invitations are bestowed through cards or through text messages. The wedding invitations include the date, time and venue of the wedding. Your wedding invitation serves as the formal announcement of the start of your new lives together and offers a glimpse of your upcoming nuptials. Getting the right wording for your invitation can be tricky, there is much debate over traditional etiquettes that dictate the order names are presented or whether you list your parent's names and it can all get a little confusing.
Following are some of the wedding messages for invitations send in different ways:
Words by bride & groom
These days, couples prefer to bestow specially customized cards with their unique message. Here is a sample message used by couples very often.
"Your support and suggestions have helped us a lot to plan for a wonderful wedding ceremony. Now it's finally time for you to make us feel blessed with your presence. Your presence at my wedding means a lot to all of us. Please let us have the honor to host you on this beautiful celebration of love and loyalty!"
Words to use while inviting your colleagues
Colleagues are not only working partners but become highly significant in life. You spend most of your time in the office with them. You can invite your colleagues in a casual or formal manner by sending them beautiful wedding invitation cards or properly formatted text messages.
"We are very delighted to announce the wedding of our beloved son on the 5th of December. We are expecting the pleasure of your company as he exchanges wedding vows"
"We expect your blessing more than anything on our wedding day. Let us all enjoy the holy occasion with your sweet presence"
Friends are an important part of our life so invite them with unique words
A wedding is precious and beautiful day for you and it is incomplete without your friends. Friends are close and personal people of a person's life. Fun is incomplete without friends and of course, you can't miss them on your day. So here are some messages that can help you with inviting your friends.
"You have always been a big part of our lives. Let us share the big day as we unite our souls in a bond of love and devotion. You are cordially invited!
"Our wedding day would be missing something if our amazing friends would not make it to the ceremony. So, we are sincerely asking you to come and be with us on the most anticipated day of our life"
Love wordings for relatives
Some people are close to us for them you need some special and loving words. Relatives are those people, who need some extra and special attention. So we mention some words for you that will help you while inviting your relatives.
"The enjoy this wedding is incomplete without your presence in it. We expect you to bless us on a special day"
"We invite you to be with us as we celebrate the love and devotion of our daughter in the wedding ceremony. Your presence is important to us!"

So these are some common types of wordings and messages used by the couple around the world.