How Can We Explore Indian Tradition Through Indian Wedding Cards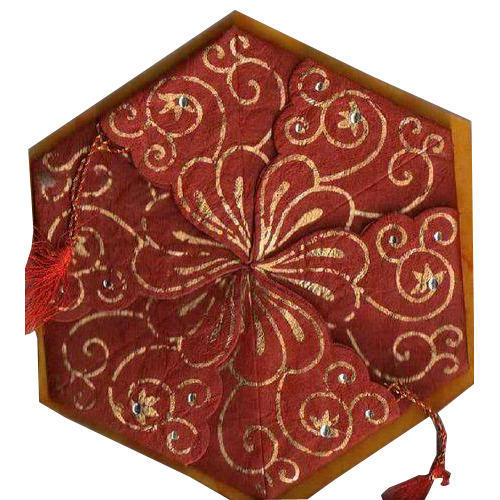 India is a diverse country, and the best possible way to find the diversity of India is to attend an Indian wedding. Where you can see a Sikh cook cooking for a Brahmin family, where the music is played by a Christian boy and how can we miss the best friend of the bride's father who is a Muslim. Now if a wedding is so diversely united so should be the Indian Wedding Cards.
When we use the word "India", we do not talk about a country but an amalgamation of different cultures, languages, and rituals which is perfectly blended and well-adjusted in the country. So an Indian Wedding Card cannot just be any card but there are different colonies and sub-colonies for different rituals.
The Hindu Wedding Cards are specially meant to entangle the invitee and lure them towards wedding as they have the essence of devotion and unparalleled sweetness with the verbiage and the look of the card which deliberately is set to be tempting. With the envelope of the card is the face or lord Ganesh displaying the virtue of the god with the name of the bride and groom. The interior always shows the feet of Devi Lakshmi as it is said that a girl comes with fortune and prosperity.
The Muslim Wedding Cards have a piece of dignity in them. The extra shot of love is provided with the name of Allah. An elegant green color precisely for the lustrous and religious reasons. Whenever opened the context of the card screams out loud to each and every member of the family to come and join the wedding.
Not just the elegance of the cards but there is more to the cards where you can find out if the card is Indian or not, by looking at some special things such as Indian Wedding invitations.
The first and foremost important thing about Indian wedding cards is that they never leave an R.S.V.P. section on the card to be sent back to them. Let alone the R.S.V.P part the invitee never asks, how many people are going to come to the wedding. Because in India the manner of asking to come to a wedding is much more important than the actual card.
Which makes me conclude the point by saying if you ever want to enjoy an Indian wedding just barge in the wedding and you will feel like home.