Bride Should Takes Care the Things While Choosing the Bridal Party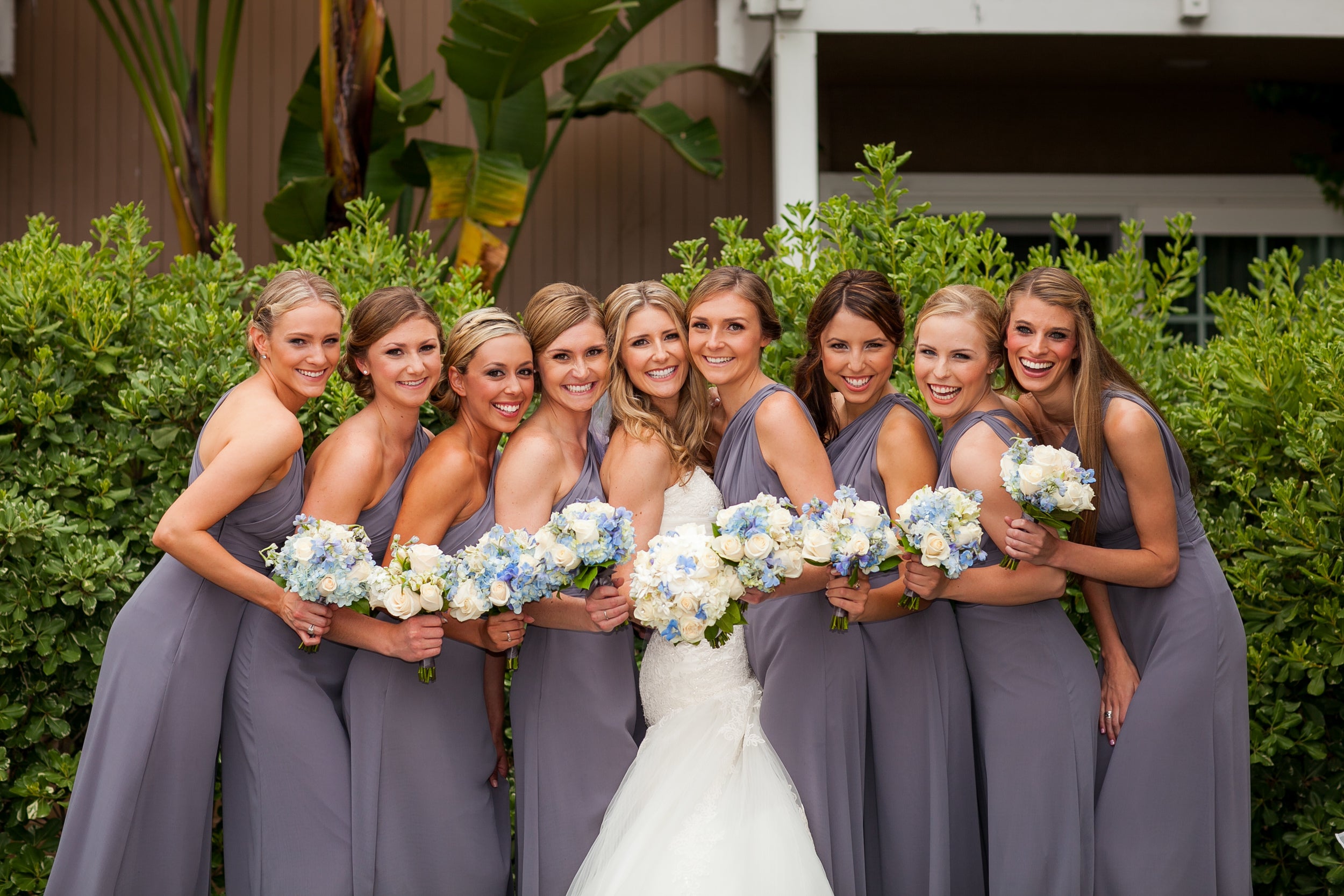 Organizing a wedding event isn't as complex as people often make it due to improper planning. The bridal party plays a prominent role in the whole event but the bride-to-be often forgets to do many things while picking the bridal party to stand out for the wedding. Picking your loved ones including your friends & family, so they can stand by your side and offers you their precious company on the day of wedding vows isn't an easy task as it seems to be.
Being the bride, it is natural to be happy and excited about your special day and in this excitement, you tell all of your near & dear ones to be a part of your ceremony. And due to such behavior, things become messy on the day of your wedding. Before you take any final decision for your Indian wedding invitations, here we are listing down some factors that you should consider. Because picking family members and close friends for your ceremony aren't as easy as it seems.
It's easy to catch up in the excitement of wedding planning, so have a look at the factors we are listing down and read them carefully:
Budget
Before working for anything else, everyone should take a look at the budget and as the bride, you have an urge for everything to be as you have planned it for a long time you are in the control of the final decision. So take a firm decision and then stick to it as there will be a lot of things that you would love to bring along while you are planning for your wedding and most of the stuff would not come in your budget.
Set your priorities straight:
As rude as it sounds, this process is very important to be followed. People make the rookie mistakes of misleading the final budget into a catastrophic end when they finally come to terms with what all things should be there at the wedding. So make sure all the stuff you want is included when you are making the final decision on your budget.
Team up:
Your fiancé is as much a part of the wedding as you are and he should not feel as he does not have any role to play in his wedding. Make plans together and follow them. Divide the workload amongst each other and let your husband-to-be handle some of the preparations by himself.
Organize your work:
Use sticky notes, spreadsheets or use technology and create a list of things-to-do and start checking the items in your list in an organized fashion.
Ideal Timeframe:
According to the decision of when and where are you getting married, for example: if you are getting married in winters under a chapel or a springtime wedding out in the orchard. Choose the correct timeframe where all your guests can come and enjoy the wedding with the best time in hand, so they do not feel uncomfortable and even you can dress-up and look as gorgeous as you can.
Theme:
The selection of the theme is a very important process just the way you want your wedding to look. Out of hundreds of themes available out in the market choosing the one which matched your wishes and priorities is the one that you will have to figure out. Take the help of your husband and enjoy your wedding.
The pictures and collages
As many people take part in your wedding as long as the photoshoot will take time. because it takes longer for the photographer to click pictures and the photography event will take longer for it. When setting up the wedding day timeline keep the photo session in mind. Such arrangements will consume your time and money both.
More the people less the compatibility
An increase in the number of people results in clashes due to lack of compatibility and understanding. These things result in a stressful situation. Planning a wedding is already a stressful situation and without dealing with the bridal party it doesn't take long. Everyone's behavior is natural and you can't control any of the ones. So think and plan well so your family members and friends both can have a better time along.
Groom will decide Groomsmen
It's not the bride's duty to plan and arrange bridesmaids and groomsmen in equal ratio. For sure, you can try to come close, spend time and get a chance to know each other. So you can host a mesmerizing wedding of your friends. If you are arranging 5 bridesmaids than let the groom know about it so he can plan and arrange accordingly.
The wedding venue space
While picking the venue don't forget to choose a big space for the ceremony. So the large bridal party can enjoy and feel comfortable in it. Plan and arrange for enough space and rooms at the altar so everyone could take a stand during your wedding vows. You need to make a check and find out all the factors for a successful celebration of your life event.
The morning of
After all, it's your special day and you need to get ready in the morning for your ceremony. So select the space where you can get hair and makeup done. Plan to have a separate space so you can get ready comfortably.
So, consider these factors while choosing the bridal party. This way you can have a beautiful and memorable day by Indian Wedding cards.