You will find these delicious Rajasthani dishes in every traditional wedding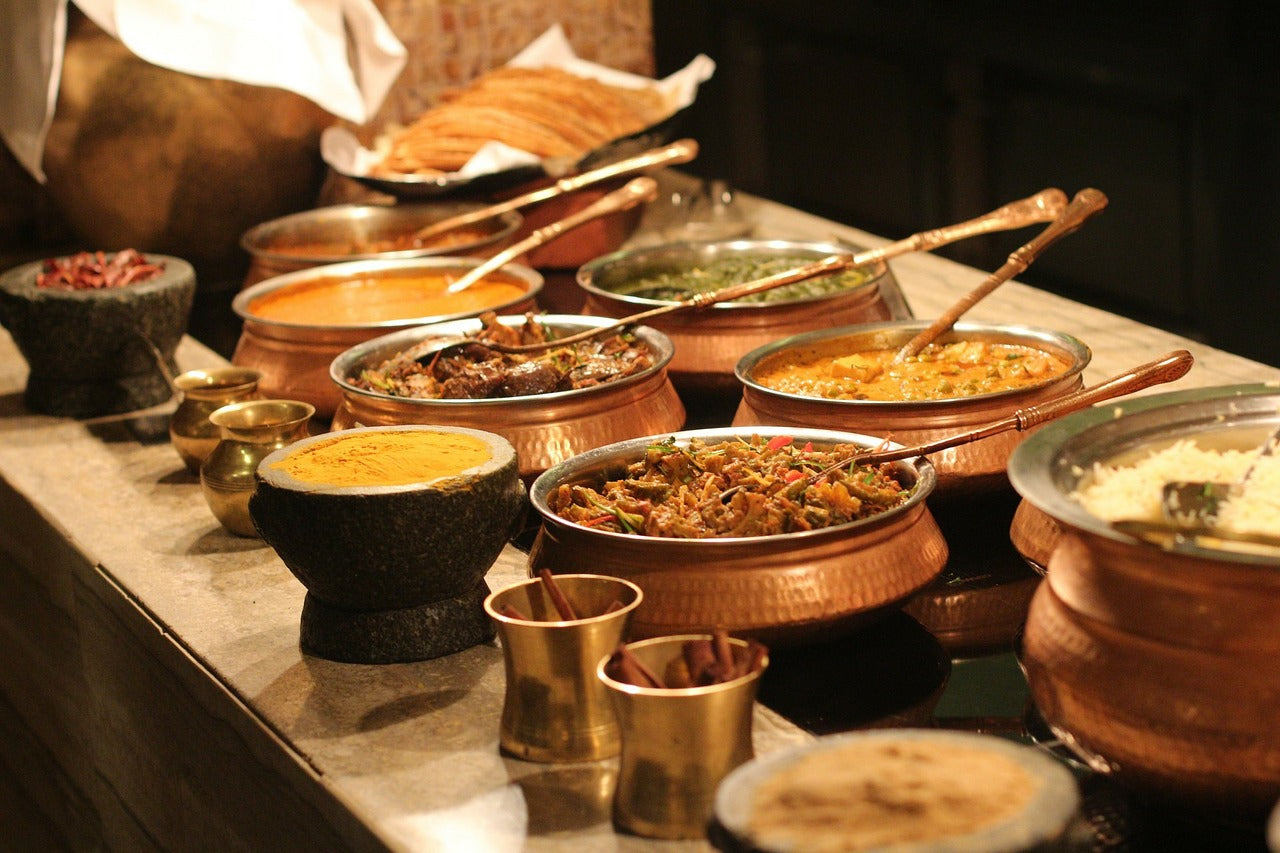 Most people attend traditional wedding ceremonies to eat tasty Rajasthani food. Rajasthan is the land of kings and queens, so the food of Rajasthan is also royal and spicy. These Rajasthani dishes usually loaded with desi ghee and spices. Every city of Rajasthan specializes in different tasty food.
If you have a Indian wedding invitations to a traditional Rajasthani wedding then don't miss it, go and enjoy the yummy dishes. Rajasthani food mainly consists of veg-food, but there are some non-veg dishes are also included in the Rajasthani food menu.
Let's have a look at some Rajasthani dishes that you're going to eat at the wedding in which you're invited.
Dal bati churma
Rajasthan is famous for its delicious dal bati churma dish. You'll definitely find dal bati churma in every Rajasthani wedding menu. It is commonly served at the wedding ceremonies, festivities, Rajasthani parties, and religious occasions. Dal bati churma is a great combination of three food items are daal( lentils), bati made of wheat flour and sweet churma in different flavors.
Shahi gatte
The dumpling of besan is called gatte. This dish has its own specialty that you'll know when you taste it. Shahi gatte is made by stuffing the besan dumplings adding dry fruits and mawa into it. Yogurt adds more yummy taste into shahi gatte. Enjoy the Rajasthani wedding ceremony with eating this tasty shahi gatte.
Delicious kadhi
This kadhi is made with side dishes to serve with yummy rice. It's a light and healthy food as people of Rajasthan eat it once a day. It is a spicy dish and made in winter weddings mostly. This Rajasthani kadhi is made with gram flour, yogurt, and Rajasthani spices.
Rajasthani ker sangri
Ker sangri is a sabki of dried berries and beans that grows in deserts of Rajasthan. Get ready to taste this delicious dish at a wedding in which you're going. This sabji of ker sangri makes the Rajasthani food list on the top of delicious food. Have fun with this traditional ker sangri sabji deliciously.
Spicy laal maas
Rajasthani laal maas is a winning recipe for the kitchen. It is a delicious Rajasthani mutton dish that has a deep red color and fiery hot. This laal maas is a favorite dish of almost all non-vegetarians of India. It is basically a gravy of garlic, curd, red chilly and other tasty flavors.
Ghewar
Let's come to the desserts now. Ghewar is a sweet dessert of shape like a disc with a honeycomb texture. It has different varieties of flavors, malai, mawa, chocolate, and much more tasty one.
Mawa kachori
It a Rajasthani desert which is famous all over Rajasthan even India also. Fresh mawa and rich dry fruits stuffed crispy deep-fried and coated with sugar syrup that makes it sweet and shiny. You can eat this mawa kachori as snacks and you will definitely love this.
Here are some Indian wedding cards.
Rajasthani balushahi
Softness and sweetness are the specialties of this yummy balushahi. It has a similar structure as a doughnut and made of maida flour. You must try this tasty balushahi of Rajasthan.
These are some yummy and spicy dishes of Rajasthan and you'll get a chance to taste these dishes in a very traditional wedding ceremony. Did you have taste any of them ever? Which is your favorite wedding food? Tell us by placing your precious words in the comment box.