Choose One Of These Lehenga Colors For Your Winter Wedding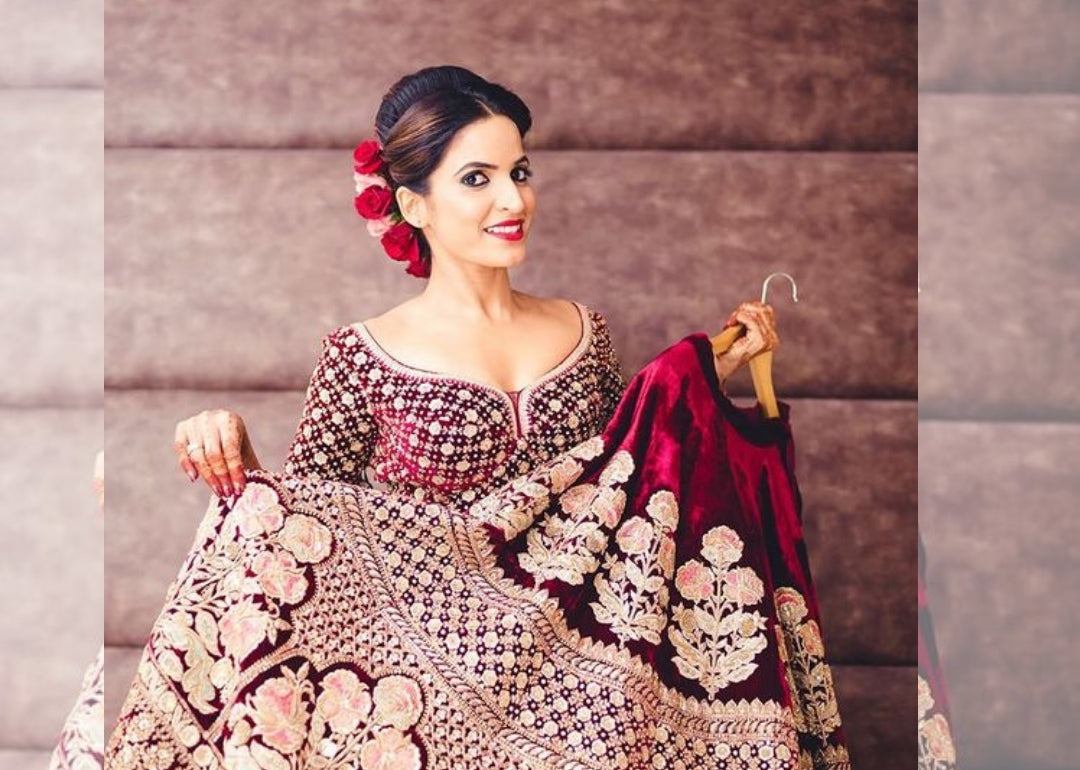 Are you getting married in winter? It's too cool. Figuring out what to wear at a winter wedding can be a little tricky. As a winter bride, you should wear rich shades of lehenga on your winter wedding ceremony. Balance your comfort, formality, and style together.
If you're choosing everything perfect from the or Indian wedding invitations to food, then your wedding outfit color should also be perfect. Do not sacrifice your style for warmth. It's a great moment to break your routine and choose happy and bright colors for your winter wedding lehenga. Avoid those jhatak and bright colors as summer brides wear.
Let's select your wedding lehenga color from these amazing trendy winter colors given below.
Fuschia pink shade
Imagine you in pretty fuschia pink color lehenga on your special day, isn't it beautiful? Style your wedding look beautifully in winters by wearing this adorable shade of lehenga. You're going to steal all the attention easily. If you've any dress of fuschia pink shade then you better know how beautiful this color will look on you? And don't forget to match your groom's attire with your pink lehenga.
Cobalt blue
This cobalt blue shade of lehenga is getting more famous in Indian winter weddings, as brides are going with a unique and stunning choice. The most trendy and gorgeous winter shade of lehenga with embroidery and decorated with lovely beads will look on you perfectly as your relationship. Match this cobalt blue color lehenga with a cream-colored dupatta for a royal look.
Ruby red
Wear this ruby-red shade of lehenga to steal the heart of your groom. This color has become trendy after Priyanka and nick's wedding ceremony, as she had worn this shade of lehenga. Get your desired designed and put it on this beautiful ruby red. Doesn't matter if you have a bright or dark skin tone, this shade will suit with both tones. Match your lehenga color with your groom's sherwani's dupatta.
Mustard yellow
Did you notice that this mustard yellow is getting limelights on it? Even many Bollywood stars also influencing this mustard shade. Don't think so much, if you're a fan of this shade then go ahead. Set a red dupatta with this unique mustard yellow colored lehenga. And get limelights on you.
Lime green
Green is one of the most unique shades, but this lime green is prettier. This fresh shade for a winter wedding ceremony is perfect. Set a statement with this unique shaded lehenga with a peach dupatta.
Royal purple
This shade has taken rebirth in the fashion world. Compliment your beauty by wearing this royal purple shade of lehenga on your biggest day. It will be better if you match it with some shade of dupatta.
Get a unique and adorable winter bright look by choosing the best color for your wedding lehenga as colors are more important than designs. So, which winter did you have chosen for your lehenga? Don't forget to share with us and keep in contact with us for more wedding hacks.