White Textured Invitation – Variant of Muslim Wedding Cards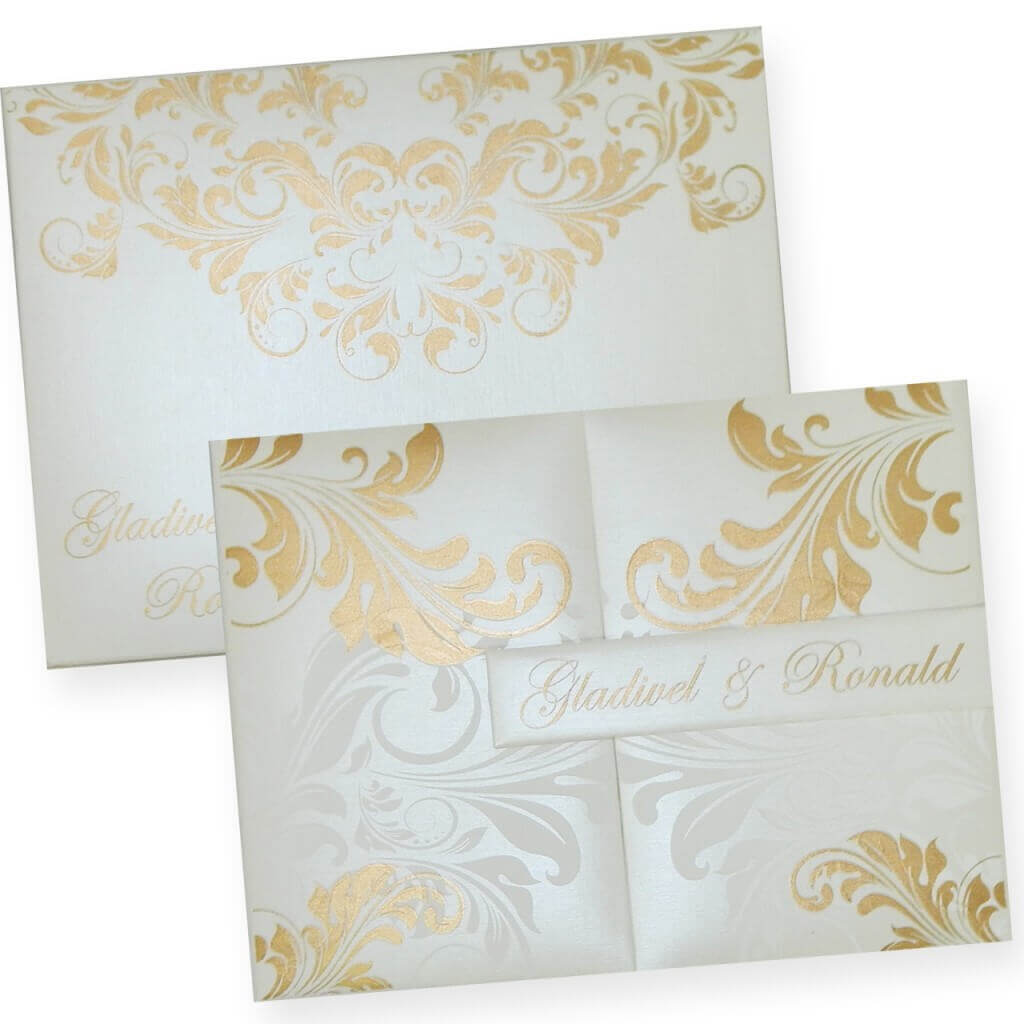 Muslim weddings are full of fun and rituals. These are also known as "Nikah". These are bound by strict religious rules and beliefs. As invitations also reflect the traditions and cultures of respective religions, you should consider these while selecting Muslim wedding cards. The invitation is an important part of every nuptial. Every guest will catch the first glimpse of marriage through it. You can use this opportunity to put a good impression on invitees. When it comes to select an invitation reflecting traditions, many couples leave no stone unturned.
Many Indian wedding card manufacturers are providing a wide range of colorful invitations with both contemporary and conventional designs. Many couples do not have much time to find what exactly they are looking for. To save time and money, they can go over the internet and buy Muslim wedding cards online. There is also a customization facility available, so you can modify invitations according to faiths and traditions. You can use your wordings, colors, and religious symbols. You will find many designer invitations to explore at different suppliers. Nowadays, an invitation with a white textured paper and box type envelope is popular among couples.
This invitation falls in the nonreligious category. In other words, it is a perfect invitation for every wedding irrespective of religion. This invitation includes one main card, envelope, and two inserts. There is a box-type envelope available with it. This envelope comes with a beautiful white textured shimmery finish paper. There are raised color printing used for motifs and the names of the couple. The main card is made using the same paper material and it has self texture printing. It also has a beautiful magnetic strip on the right side, which has a couple's names written stylishly. All these qualities set this invitation apart from other Muslim wedding cards. There are matching inserts available with this invitation.
You can customize such Indian wedding invitations in terms of paper color, design, and symbols. It is available in 8.00″*6.25″ size at The Wedding Cards Online.