Wedding Accessories For A Bride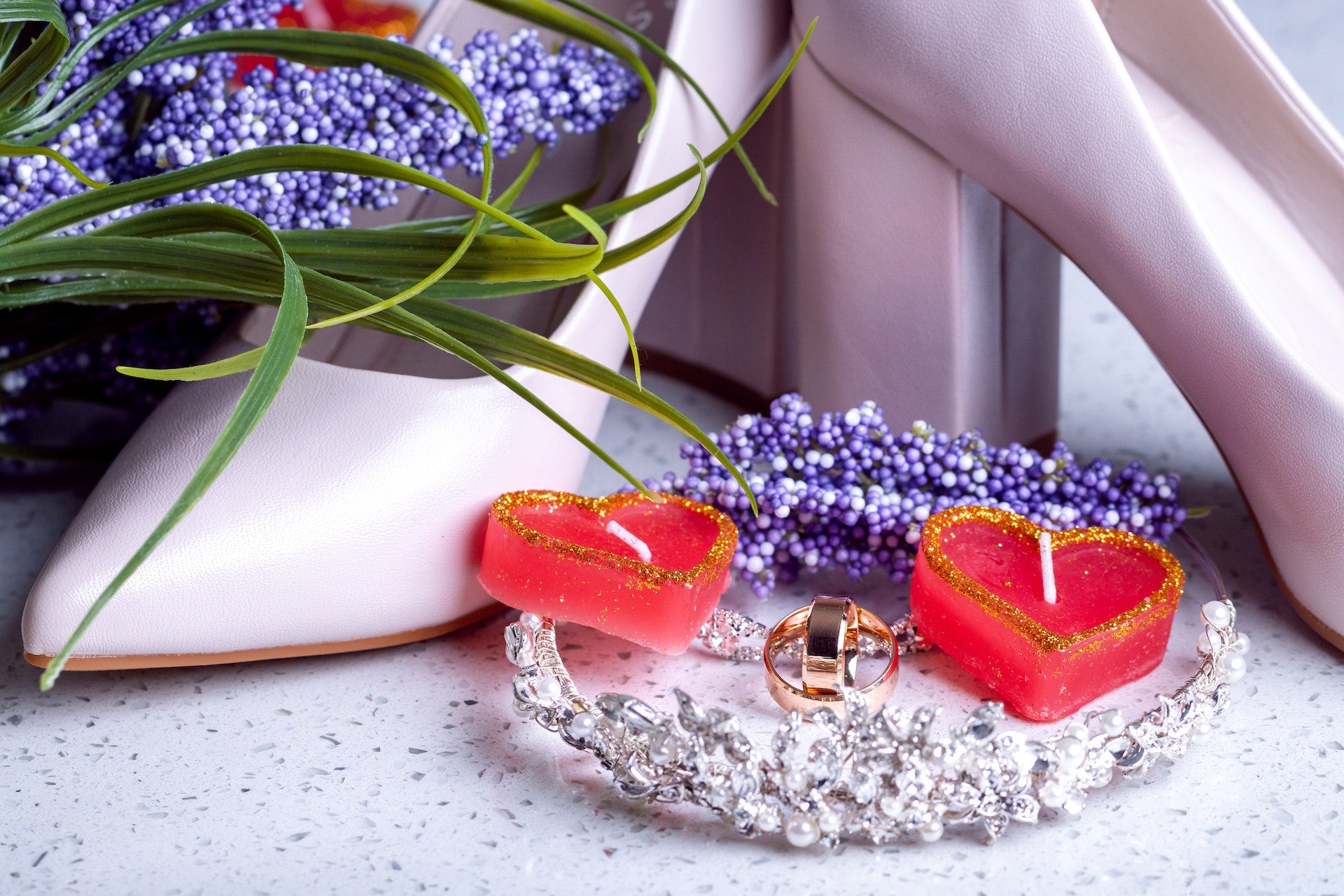 Wedding planning seeks lots of attention. From flower decoration and ordering of menu for the big day to distributing the Indian Wedding Invitations to all the near and far friends and relatives, there are lots of things to ponder upon. Talking about the wedding gown and accessories related to it for a bride, there are certain pros and cons which every person should keep in mind.
In this article, you will learn about the fantastic facts interconnected with wedding accessories of a bride for the perfect day. I believe in offering productive knowledge and make my readers happy. I hope my article will prove to be the same.
a) Hair Accessory
There are a number of things which you can focus upon while selecting any hair accessory. You can buy a bridal veil, a birdcage veil, or a floating long length headpiece. There are mesmerizing ranges of all such headpiece. You can select few of the headpieces and wear them and take a photo. This will give you surety about which one is under your budget and make you look charming. You must first buy wedding attire and then start purchasing the hair piece.
b) Shoes
Another important aspect which create glow in the bride is her shoes. You must pick those pair of shoes in which you are most comfortable and can be able to dance. You can either buy your shoes from online or offline. Your wardrobe will remain empty if you don't have the designer shoes. Hence, go and pick one for the big day. You must wear the heels and walk before the rehearsal. A pattern matching with the color and contrast of your wedding gown will give radiance to your total beauty.
c) Shapewear
See, lots of things count here from body shaper to lingerie. You must wear some branded and stylish shapewear for the big day. The most important thing for the bride is to be in comfort zone and for that she should have a trial of each item before two months of the function. An improper size or straps loosening from sides can give a wrong message. Your innerwear can either make or break your look. So you must be extra conscious with it.

d) Parasol
For those brides who are going to have their wedding ceremony in summer time can have a parasol. The bride and her bridesmaid both can have parasol. The elegant and cute varieties of parasol will make you feel heavenly and it can protect from the hot sunny rays on the day. A sweet and appealing parasol will really give ambiance to the party and look pretty enduring.
Beside this, there are certainly more things such as glasses, fur coat, feather shrug, striking chain, clutch bag, jewelry etc. You can do your homework on these accessories too. Weddings are such occasions for both bride and groom that they memorize it till their end of life. Hence, it is necessary to brood over each and every aspect related with a wedding to make it grand.