How to Avoid Wardrobe Malfunction in Your Wedding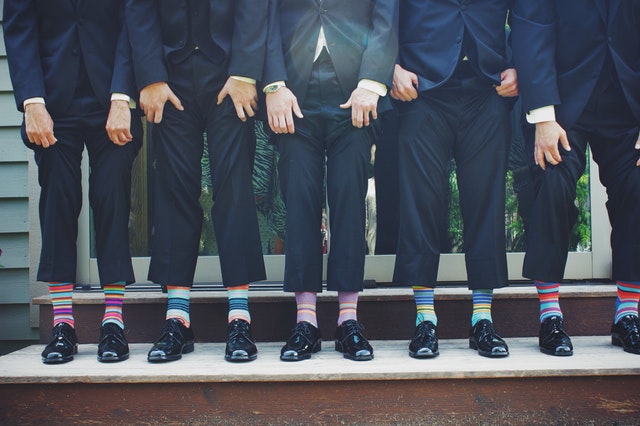 Finally the much awaited wedding day has arrived and you are all set to execute all what you have planned in the best possible way so that it turns out to be the most memorable experience for you and for others. Also you might be tensed about the end moment changes and malfunctions that might take place. Fret not! Every problem comes with a solution and at this juncture all you need is some patience and things will work out great.
We are all aware of the importance of a wedding in an individual's life. This one event will change your life and it obviously demands everything to be planned lavishly. From Indian Wedding Invitations cards to bridal outfits, from food arrangements to decoration, everything is a separate field of specialization. The very first decision comes to selecting one alternative from all available options. If you want to go in for an innovative invitation card design, be ready for the risks associated with it. For example if you go in for buying wedding invitation cards online, then you must expect it to be delivered little late or you may not find it as attractive as it appeared on the website.
Malfunction is generally associated with wedding outfits but these problems also crop up that may spoil your mood. Coming back to wardrobe malfunction, the very first difficult choice that a bride has to make is what type of a bridal outfit she must select? After all the suggestions, she finally chose one. But a wardrobe malfunction is something very common and the more innovative a dress, more are the chances of a malfunction. A bride must prepare for the worst situation and still hope for the best. At this point stress may ruin the situation more so it's better to stay calm. You will eventually fix everything up.
Below mentioned are some of the precautionary measures that you must incorporate as part of your wedding preparations:-
A sewing kit– This is something as necessary as the wedding outfit itself not only to fix up any tear in the dress but also to keep the jewelry and other things in place. A stitch in time saves nine, a very popular saying aptly highlights the importance of a sewing kit.

Safety pins, Hair clips, Talcum powder and other accessories– There are absolutely a lot of things available that may aid you in getting into the wedding dress and look astonishing. Baby powder can help you get rid of blisters if that new shoe pinches you and walk with a much greater ease.

Stain Remover and Band Aid– We never when our dress might get in contact with something that leaves a stain on our wedding outfit. Fret not! A stain remover is there to fix that stubborn stain.