While Planning A Traditional Wedding Ceremony Keep These Things In Mind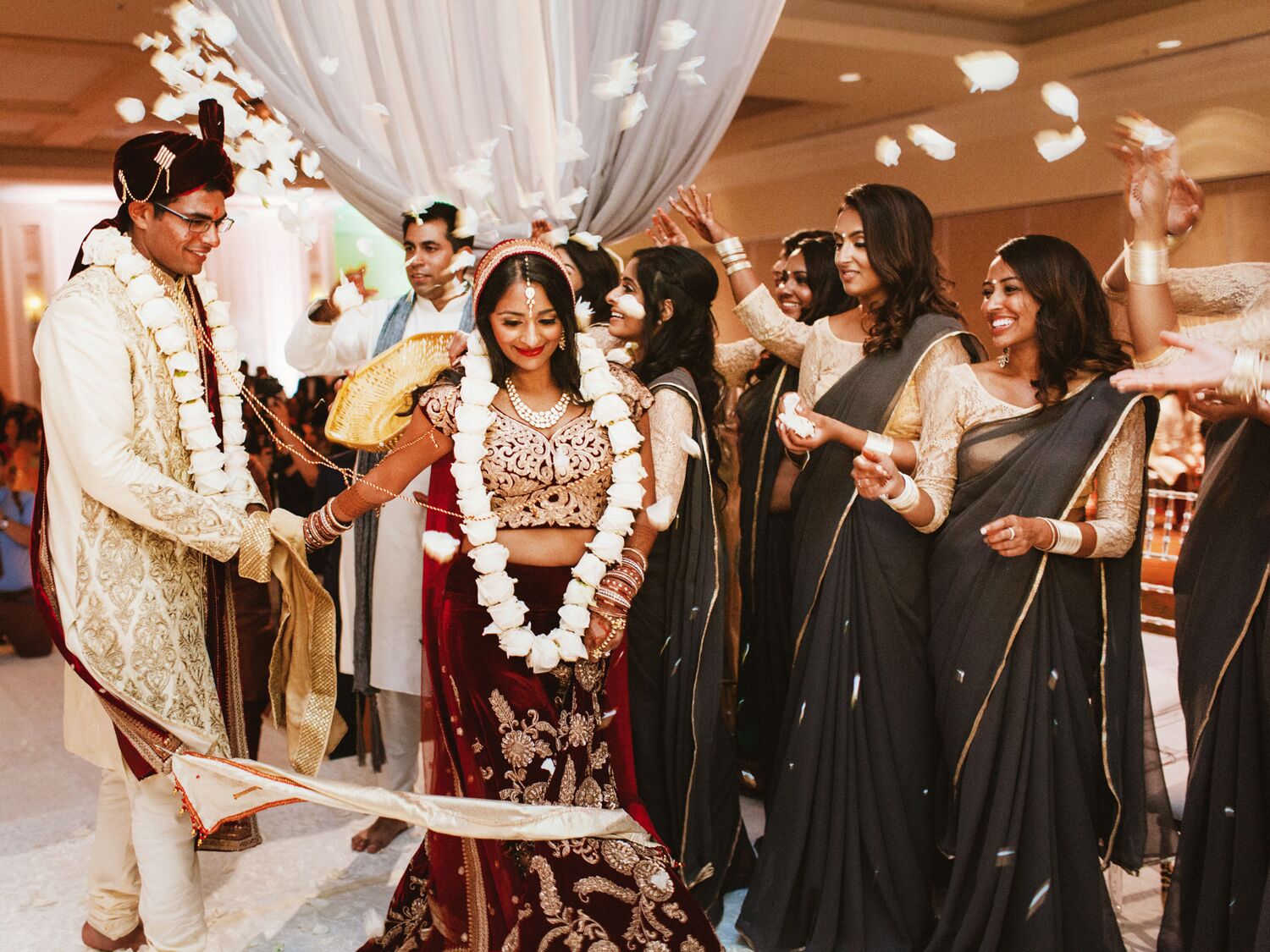 After the engagement, it's time to working hard parts of the wedding planning. Traditional weddings celebration is of minimum 3days. There are many things to be decided and get prepared before the ceremony. People start doing preparations for the wedding ceremony just after the engagement ceremony. And the preparation should be perfect and on time, otherwise, it may spoil your mood. Keeping these things in mind, we've listed some important things that you must know while planning your traditional wedding ceremony.
Start with a wedding venue
The first thing you need to decide is where do you plan your wedding ceremony. If you're thinking about a destination wedding then choose from your dreamed places. Decide on a venue according to your choice, facilities, convince, just make sure your guests do not face any trouble. And book it in advance, otherwise, you may lose it. Don't forget to think about whether conditions.
Hire wedding photographers
It's very important to choose the right photographer. The only photographer is responsible to capture all the special and beautiful moments. Your photographs should be perfect, that's the way you refresh your beautiful memories after your wedding ceremony. Look up their work on their social media sites, ask them to show their work. Search according to your budget, do not stretch it.
Decide the wedding theme
Wedding themes are getting popular now these days. Do something unique to make your wedding stand out. There are unlimited creative ideas for mandap, decoration, food, table setting and many more. It will be better if you choose a wedding theme that showcases your love story. Don't forget to match your selected wedding theme with your venue and also consider the season. Every photographer has their strengths and weaknesses so don't forget to check their reviews and recommendations.
Select a wedding invitation
Your wedding celebration is incomplete without invitations. These invites play an important role in the wedding ceremony as you'll announce your happiness through your wedding invites. Go with the wedding invitations or or Indian wedding invitations that showcase your wedding theme and place. Go with simple wording that will more easy to understand to your friends and relatives. If you're doing a budget wedding then go with e-invites that are inexpensive and gives a royal look.
Bridal outfit
Did you think about your lehenga? What you will wear on your special day? Search for your dream wedding outfit. Purchase according to your comfort, venue, and of course that fits in your budget. Select your wedding outfit before thinking about footwear, jewelry, and lingerie. Ask your designers and your best friend, what will look best on you? Think about your wedding location before purchasing your outfit. Go for a backup also to avoid unusual troubles. Focus on fit not on the size as many brides do.
Jewelry and makeup
Jewelry and makeup are dependent on various factors such as color, outfit, ceremony, etc. it's important to know what type of jewelry will match with your wedding outfit. Makeup is the next priority after deciding outfits and jewelry. Book your makeup artist at least before 1month and don't forget to test the makeup products. Did you know you're going to wear this wedding jewelry first and last time? No one wears their wedding outfit and jewelry again, then why waste that much money on this. Rent your jewelry is the best option of saving money or you can borrow to your mother or aunty. If you want to look at the most beautiful bride then don't overdo it. Also, avoid choosing too many colors and metals in wedding jewelry.
Groom's outfit
Don't panic, just ask your friends or designer what will you wear on your beautiful wedding day? You can also choose outfits that coordinate with your bride's outfit. Choose flats for the Mehandi ceremony and you can go with small heels or flats in monsoon wedding. First plan your budget, then choose according to your wedding theme. Match your tie or a bow tie with the bride's wedding outfit. Do not forget to consider your wedding location before selecting one.
Wedding food
Food steals all the attention in wedding ceremonies. Most people attend a wedding for food. It plays an important role in the failure and success of a wedding ceremony. Did you want to listen to your wedding food that was not good? Of course, no am I right? You wouldn't want to happen on your big day! So search for best wedding caterers, menu, cost per plate and more. Do not forget to taste their dishes before booking them. Send your guests home from your wedding full of tasty food and drinks.
Wedding decor
It's the biggest day of your life, so don't miss any things. Choose the best decoration for your day. Book in advance and hire professional decorators. Don't forget to check the work that they have done before. Don't buy decor accessories, rent them or use your home decoration items on your wedding day. Don't choose off-season decor items as they'll be more costly than a trendy one. If you are doing your wedding ceremony in a banquet or hotel, then you don't need to do more. Remember, inexpensive things also look adorable so, if you don't want to break your bank then go for inexpensive decor that also looks adorable.
Return gifts
It's a way to thank and make them feel special. Finding the best return gift for your guests is quite difficult. Your guests will take home these gifts as a memory. This is a traditional way to say thank to your guests. Buy gifts according to your guest's choice and it will be better if you give them utility items. You can also give them handmade gifts as they are greater than buying one and shows your creativity and feelings. Go with eco-friendly gifts as many couples are choosing.
These are the most important planning that you should keep in mind. Start preparations now, don't waste time. Make your day more adorable and enjoy your day without any trouble. Don't forget to share your wedding experience with us through your comments.