Unique Wedding Cake Alternative Ideas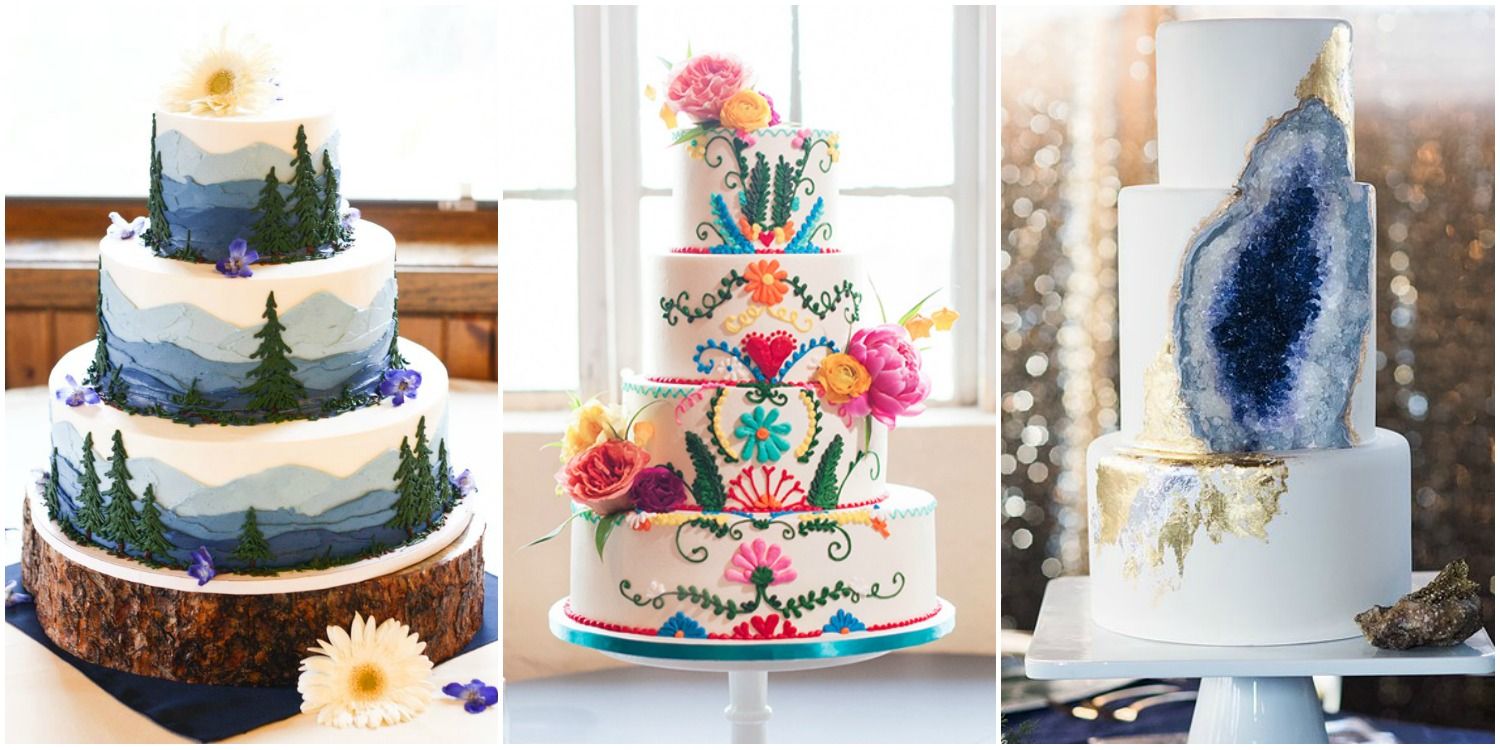 Cake has always been a traditional dessert, following the same way all the time isn't impressive. Couples grab different wedding cake ideas and choose the menu of dessert with pies, cake pops, fruit tarts, rice cake, macarons, doughnuts. Mix it with wedding theme either rustic, courtyard or whatever it may. Cherish childhood memories with your guests on this special day by adding the sweetness of simple desserts to your menu and mentioning it in your Indian wedding invitation cards as well. You do not need to stick to one option you can choose a variety of desserts for a menu of the day,
Cheese Cake
For some couples, there is no better after-dinner treat than a rich, creamy, stinky cheesecake. Baked cheese smell is enough to attract your tongue toward it. Arrange a classic cheesecake layer in a cake stand.
Strawberry Shortcake Jars
Put desserts in a mason jar and place a layer of strawberry fruit, jelly and decorate it with icing cream and sprinkle a pinch of icing sugar. This pretty layered serving style of shortcakes appears cute and these crystal clear jars are bound to catch guest's eyes.
Cake pops
Cake pops are little-bites delights that can be served in a portable form to not create a mess around the table. Invitees just go and grab one of these.
Waffle sundaes
Breakfast food is an all-around crowd-pleaser that can be served at any time. Offering different ice cream flavors, toppings like berries, sprinkles, nuts and hot chocolate fudge will appeal to every guest's taste buds.
Berry parfaits
Fruit and yogurt parfaits are a great go-to dessert for a healthy option. Place a parfait bar so guests can create their desserts by adding ingredients like fruit, yogurt, etc. it's simply a healthy and creative way to attract your guests.
Pancakes
Pancakes aren't any specified desserts but according to trends, buttermilk and honey pancakes add a homey touch to your ceremonies.
Rustic pie table
Placing pie's in a tiered cake stand is just a rustic idea for a perfect wedding dessert.
Miniature Dessert Buffets
In modern weddings, a buffet of mini desserts such as cupcakes, puddings, pies, cheesecakes, doughnuts, etc. is arranged in a buffet so guests can choose their favorite from it.
Tuxedo Cookies
Rather than buying an expensive groom's cake, offer guests tuxedo iced cookies.
Macarons
Add colorful macron tower to your dessert menu and add elegance to the reception.
Doughnuts
Placing the menu from breakfast table to dining table with creative dessert flavors. These sweet sugary pastries can be stacked and served in different styles.
Cupcakes
In many weddings, cupcakes are taking place of expensive cakes. Brides opt to cutting-of-cake tradition, by placing, small cake on the top tier of the cake stand and cupcakes in the left one stacks.
Except all of these rice crisp cake, Italian fruit tart, waffle cakes, etc. can be used in place of wedding cakes. For other ideas like dress, venue, food etc Indian wedding cards can help you a lot.