12 Months Wedding Planning Guide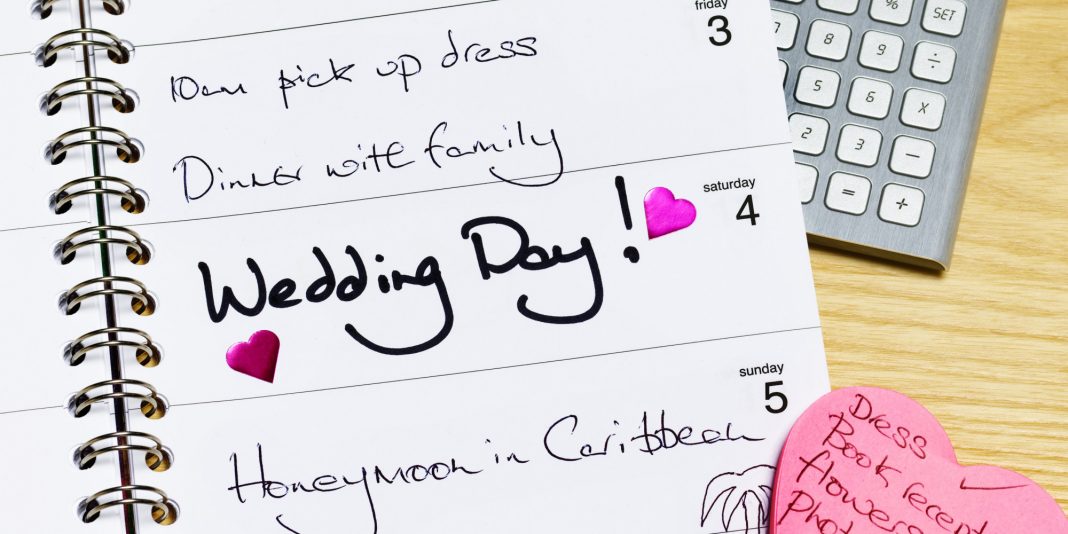 At the time, when engagement has been announced you must begin wedding planning. Now it's time to begin wedding planning such as food, dress, Indian wedding cards etc. Many ideas are running through your head. Mostly, the couple to be is thoughtful over a question! what is too soon to plan for the wedding? I am here with 12 months planning process ideas that will help you manage at what time things should take place.
12 months to the wedding day
It's time to create a basic and rough graph of your wedding. The first step is to identify your budget so that you can plan conveniently. Ask and share ideas with your partner about how your wedding is going to look like.
Set a wedding date and then search for the venues.
Discuss the venue policies and convenience and then opt for the best.
Discuss with your parents about how much they are planning to contribute to your wedding regarding finance then set your budget accordingly.
If considering a

 

wedding planner, firstly research and then finalize the one who meets best to your need.
10-11 months to the wedding day
Reserve the wedding venue and final the guest list.
Fix the date, book officiants.
Start interviewing DJ, caterers, decorator, photographer, etc.
Mail 'Save The Date Note' for a destination wedding.
Try out for your dream wedding gown.
8-9 months to the wedding day
Contract DJ, florist, decors, etc.
Register gifts.
Finalize wedding stationery, bar contract.
Make rental reservations.
6-7 months to the wedding day
Book bridesmaid gown and confirm the groom's attire.
Confirm wedding entertainment.
Begin research for honeymoon places.
4-5 months to the wedding day
Order

 

Indian

 

wedding invitations

 

cards.
Order wedding rings.
Start tasting cakes and choose the best baker for the ceremony.
Select a ring bearer and flower holder's attire.
Order bride and groom's attire.
Make honeymoon reservations.
Determine the poem readers in the ceremony.
3 months to the wedding day
A wedding shower should be given at this time.
Buy wedding apparel and accessories such as bow tie, shoes, cuff links, jewelry, etc.
Reserve rehearsal dinner venue.
2 months to the wedding day
Put the invitation in the mail.
Place an order for the wedding programs.
Make transport reservations.
Write pre-written wedding vows.
Try your outfits in different styles and consult with your stylist.
1 month to the wedding day
Complete all DIY projects.
Reconfirm all your bookings.
Consult about music playlist with your dj.
Send invites for the rehearsal dinner.
Bachelor/bachelorette parties.
Find and purchase favors for the wedding.
Apply for the marriage license.
3 weeks to the wedding day
Give final headcount to caterers and other venues.
Follow up with the guests who aren't RSVP'd.
2 weeks to the wedding day
Finalize honeymoon tickets.
Final hair trim and color.
Seating chart.
1 week to the wedding day
Escort cards.
Confirm setups and other arrangements with vendors.
Present set up to the site manager.
2-3 days to the wedding day
Write checks to all vendors.
Check out your dress is ready to wear.
Get the man's attire.
Assign an emergency contact person.
1 day to wedding day
present attendants with gifts.
Marriage license to the officiant.
Rehearsal dinner following rehearsal.
Wedding day
Eat a healthy breakfast.
Give rings to the best men of honor.
Sip and say 'I DO'.
This is all about planning and processing a grand wedding.