Top Wedding Trends To Look For 2019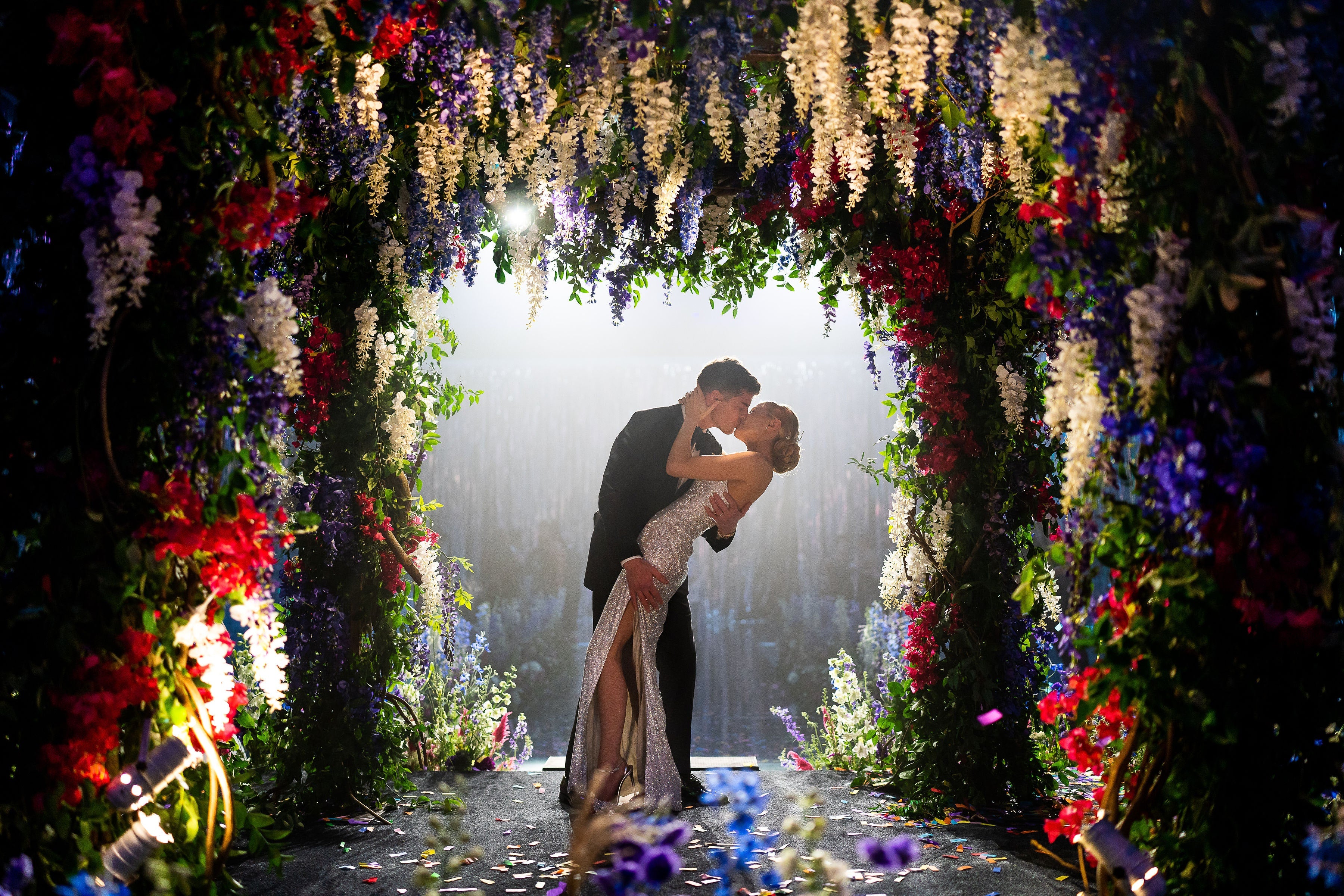 Bored with going all conventional with the wedding plans that still are a decade old? Well, no worries as we have got your back covered and bought you some really cool wedding trends for 2019. As per the experts, these trends will help you rock your wedding for this year.
Now the traditions are not just the only things that determine everything. Brides are getting more and more playful with their looks and are expressing them more freely with personalized outfits and jewelry. Covering these aspects, we bring you top wedding trends for 2019:
Let your mandap be the center of attraction
Yes, as per the current trends, mandap is very significant when it comes to wedding decor. There are many options that you can go for to decorate the mandap. If you want your wedding to be all trendy, let your mandap do the talking.
Hathphool is the favorite accessory for this wedding season
Hathphool is our favorite accessory for this wedding season. Yes, so all the brides-to-be get ready to rock your game with a stunning piece of Hathphool. From beautiful pearl enameled Hathphool to Hathphool embellished with intricate mirror work, there are a lot of options to choose from. Do the research as you did while selecting the best color and design for your Indian wedding cards.
Waterfall earrings is another cool thing
Yes, these beautiful ethnic pieces are again in trend now and you can see many brides pull of their wedding attire with these elegant pieces.
Less is no more the "more"
When it comes to wedding jewelry, less is more is not the thing to follow for this year. Yes, you can go all drooled over all the amazing jewelry and even wear it for your big day.
No, we are not talking about tailored outfits that go well with your size. We are talking about adding some really dainty elements to give your bridal look a more personalized touch. For instance, one option which is quite popular is adding some quotes you can relate to in your embroidery work.
Crazy wedding themes are so in and you can totally rock those things with the help of best designers and wedding planners. Moreover, you can incorporate the same theme in your wedding invitations to give your guests a glimpse of all the craziness awaiting.
Eco-friendly weddings are so in
Eco-friendly wedding is so trendy and they continue to rock 2019 as well. You can adopt different measures in order to save the environment like ditching paper invitations and choosing a wedding website or E-wedding invitations. If you still want to go old-school with wedding cards, you can use recycled paper for it. Other than that you can use napkins instead of tissue papers, choose recycled things for wedding decor and so much more.
These are some of the wedding trends that will rule 2019. Tell us which of those of you going to implement for your gala event.