Tips to Shorten the List of Expenditures in Wedding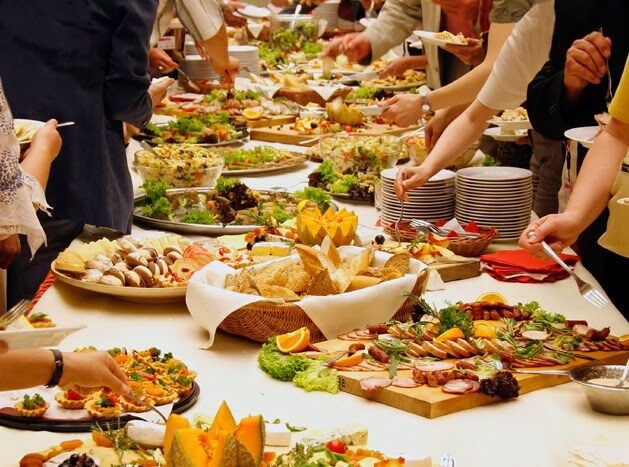 If there is one sector that is not at all affected even by inflation, it is the wedding. People splurge a lot on a wedding. When it comes to it, they don't even give a second thought about spending money. For this once in a lifetime experience, you don't have to be a spendthrift. You can have a good even perfect wedding on a budget as well. Careful planning is obviously necessary with few hacks that can help you in shortening your expenditure on the wedding. Still confused about how to cut on wedding expenses; well here we have got 8 tips for you that will help you in planning the wedding on a budget
Guest list
Undoubtedly, all of you will understand the logic of trimming the guest list and how it can help in saving up on wedding expenses. As hard as it is, a little subtraction from the list will help you in saving on everything in your wedding ceremony. From food to table arrangements to wedding invitations, you can save on everything, with a few subtractions from the list.
Wedding style
There is no rocket science in understanding that the extravagance will cost you more. If you choose a simple and minimal, it will be more affordable. For instance on decorations, people will definitely praise orchids, but they love roses as well. So instead of going overboard with orchids, you can choose some simple and economic options like roses and marigold. Instead of choosing the heritage hotel, you can go for the simple garden for a stylized and casual wedding. Changing the wedding style is one way you can shorten the expenditure on a wedding on a great extent.
Indian wedding cards
When it comes to wedding invitations, the pro tip to save up is to choose one thing a little extravagant while keeping everything else minimal. You don't have to have it all. For instance, you can just have top quality material for your Indian wedding invitations embellished with laser cuts, fancy fonts, custom colours and everything at economic prices. All of them will add up to the cost of Indian wedding invitations. So the solution is to choose one thing "fabulous" while going simple with others. Also, you can save up a lot on your postage, if you choose light styles which are short and sweet. Overweight and oversized wedding invites will add more to postage cost as well.
One good way you can save up on postage and all these things is to go digital. Yes, you can design E-Indian wedding invitations and send them to your guests via mail. They cost you comparatively lower than traditional Indian wedding cards made of paper.
Wedding dresses
Have your heart on ZARA or any big fashion brand offering the designer wedding dresses? You will be surprised how much you can save if you go with the fabric which is a little less expensive and by lowering the adornments. Instead of big and renowned bouquets, you can ask or seek help from local bouquets to have a customized dress for your wedding. You can obviously take inspiration from all those expensive dresses by famous designers. But you can have them made at local boutiques and you will be surprised to see the results and how much it can save you.
Transportation
Nobody asked you to have fancy cars for transportation in your wedding. You can use simple cars to get from place A to B. most often the couples go for fancy cars for pick-up and drop off their guest from and to the airport. This also adds up to a lot in wedding cost. You can use simple cars with greater mileage and can save up a lot. You can even ask your guests to have carpool or have cabs for transportation. This way you can shorten a lot on your transportation at the wedding.
Flowers
We know how you love the blooms and how much you want them to be the part of your wedding décor. You can use them but you don't have to choose the rarest flowers to embellish or the most expensive ones to adorn your venue. You can go with simple and seasonal flowers and still make the best of it. Also, it is suggested to consult the local florist for getting the flowers. They can offer you the flowers at standard fares and can even help in whole decoration. Don't be hesitant in asking the ways in which you can save up on the flowers, your florist can help you a lot in that sector.
Ceremonies
Indian weddings are definitely not the small affair of an affair of a day or two. Indian weddings have got many pre-wedding and post wedding ceremonies. The solution is to go neutral with the décor so that you can use it in more than one ceremony. For instance, the décor of mehendi and Haldi can be the same. You don't have to splurge all the money in getting everything yellow for Haldi and green for Mehendi. You can have the décor which has the blend of both and they are good to go for both the ceremonies.
Wedding menu
One of the sectors where we incur most of the expenditure is the wedding menu. Therefore there are many ways in which you can shorten that as well. Reducing the number of meals from the overall wedding menu can save up a lot. You don't have to have many courses for your sinner. Three to four delicious courses are enough and a better option than seven good courses. Another way to save up is to stick with the meals made of seasonal favours. This will cost you much less. Many catering services also offer you the services of serving the guests. Hence you can ask them for this add-on and you can save up on hiring waiters to serve your guests.
These are some of the tips that will surely help you in saving a lot on your wedding expenses. As we always say, you should aim for a "joyous celebration" rather than fancy looking perfect wedding.