Tips For An Outdoor Indian Wedding Ceremony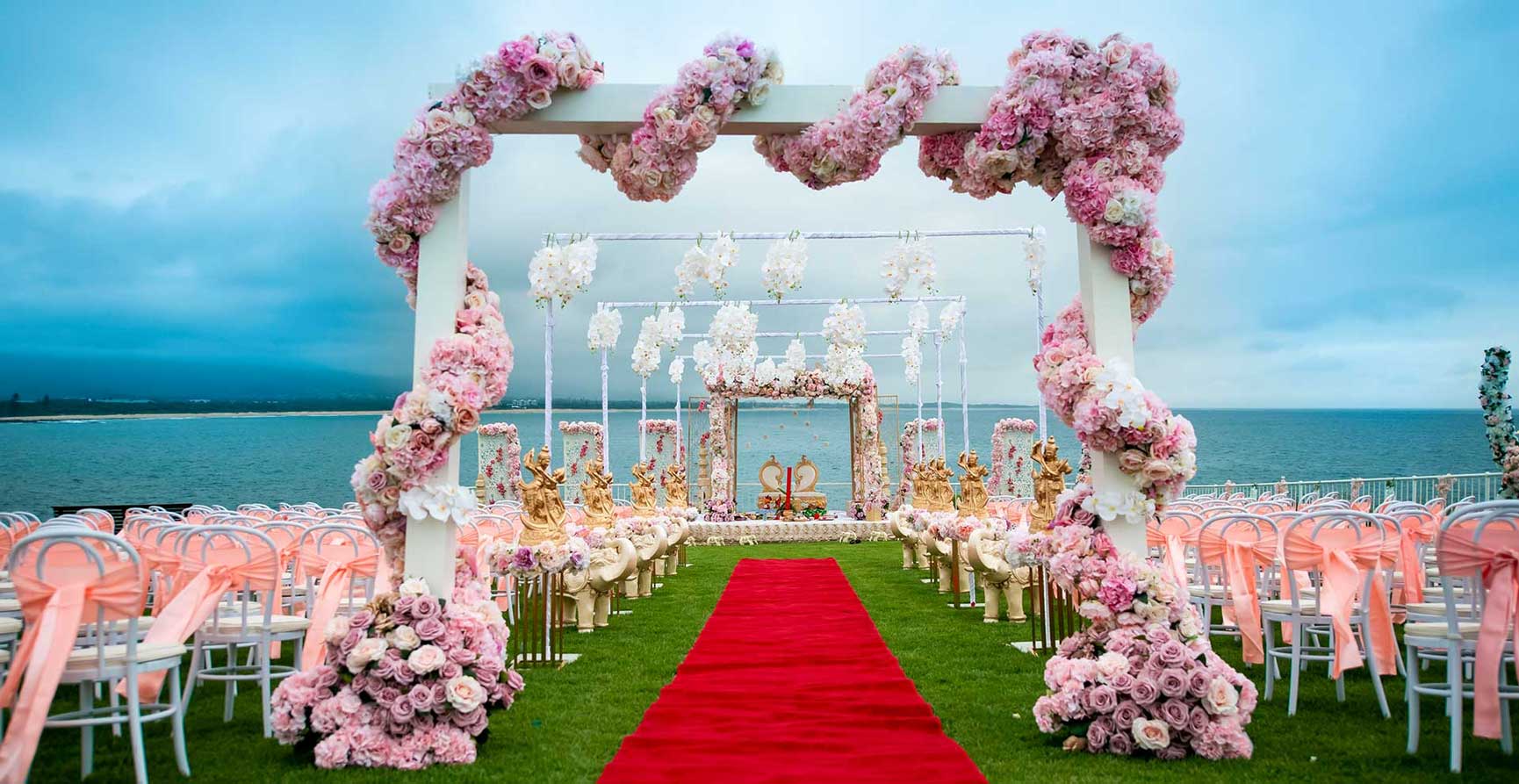 Are you going to get married soon? Looking for an outdoor venue? A wedding is the best moment for everyone, make it more special with a beautiful outdoor location. Your wedding ceremony deserves extra careful attention as the rest of the celebration. Make your wedding ceremony truly memorable with an amazing location. Make everything perfect and unique from a Indian wedding invitations to your wedding reception outfits. There is nothing greater being an outdoor wedding ceremony with nature with all your friends and family. There are many troubles you will face when planning an outdoor wedding ceremony. Relax we're here to help you, scroll down and get some important tips for your perfect outdoor wedding ceremony.
Think about the weather
If you are booking a venue in advance, you will have a good idea about the weather conditions. Think about the weather conditions first and try to ignore the extreme hot and cold climate. If you're getting married in hot weather then arrange air conditioners first and if there will be cold arranged heaters in the wedding venue. Check weather telecast or concern your friends and family about the weather in the area of your wedding venue. And make arrangements according to weather conditions.
Keep it short
Make sure the destination of the wedding ceremony having good communications. Sometimes things go off schedule because of lack of communication. You can hire a wedding planner that may help you.
Make your list
It's common when people plan an outdoor wedding ceremony they mostly forget many things at home. Then at the last moment, they get worried and try to arrange. Make a list of things that you have to take with you to the wedding venue location like clothes, jewelry, return gifts, welcome items, and many more. If your wedding ceremony location is far then you may face more issues so try to pack your luggage at least 5-6 days before.
Wedding invitation
A wedding invitation plays a very important role in outdoor wedding ceremonies. It's the first announcement about your wedding and makes your relatives and friends get to know about your special day. So keep this very simple and understanding that your recipients get about your wedding location, time, date and ceremonies very clearly. And invite your them at least before 10-12 days, because you don't have any idea about your guest's busy schedule.
Water
You and your guests need to stay hydrated, whether it's cold or hot weather. It's more important during summer and spring seasons. Keep these arrangements in advance and make sure your guests do not face any issue of water. Mix ice with water in summer and during winters there is little to no ice.
Rain and windy
If you get to know in advance about the weather conditions on your wedding day then its better move to your backup plan before the wedding. Don't take the risk in these situations and move inside. It's important to have a backup plan and you never know about the troubles.
Make your outdoor wedding ceremony perfect with these suggestions. Avoid troubles and enjoy your special day by following these tips. Best of luck! For your new starting and keep in touch with us.