Some Smart and out of League Options for your Wedding Buffet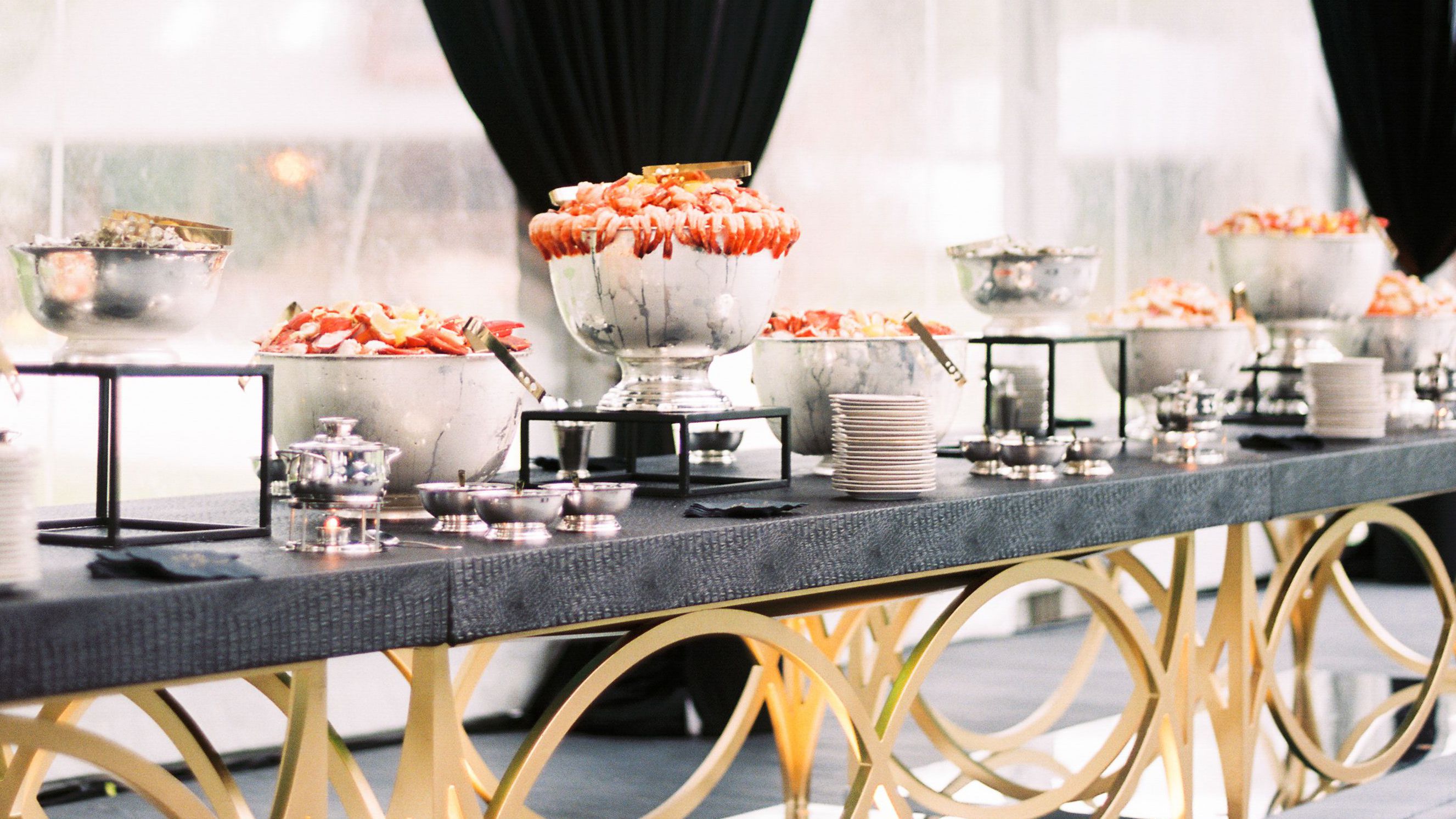 Your wedding is without a jaded shade of doubt a remarkable and memorable moment of your life. So, you want to make sure that the day is special and you put in all your efforts in making the day actually special. You want to make sure that guests that are going home after attending your wedding reception are fully satisfied. It is being said by old and wise people that the way to heart is via the stomach and as such you need to be peculiar about the wedding food menu idea.
You can make a check on the wedding food menu ideas that are available on the internet and select some suitable. There are a number of factors that come into play when you are deciding the menu for a wedding buffet. One of the first things that you shall ponder upon is the type of guests that are coming to the wedding and the food may of their choice.
But in case, you are looking to make your wedding food menu special, here are a few inputs that will help you in the future:
Vegetable along with the Couscous Salad:
One of the things that some of you look to do is give a message by your wedding and if you want your menu to be health conscious, this dish is a superb idea for your main course. Going for the greenery in the middle will show how conscious you actually are about your health. It will also give an inspiration to the guests that have come to attend the reception to be more conscious about their health.
But you shall have a good mixture of veggies and the couscous salad will definitely add taste to the taste buds. You shall have a chat with your family members, friends to know whether it is a smart idea to execute this dish or not. But at the same time, you shall have some of the other dishes that have gravy and taste to make up for the simple plain course. The major reason behind this is that many people in India love spicy food and thus you need to take care of them as well.
Going for the Khichdi menu:
Don't get confused with the name Khichdi, it does not signify that you have to put Khichdi as your main course. What it rather means is having a combination of various food varieties that are being served in India. If you are high on budget and looking to make the wedding buffet expansive, then this is the best option that you have in hand.
The plain and low in spice South Indian dishes in combination with the high on spice Punjabi tadka will offer something for everyone. You shall add sweet dishes from east as they are most popular. It will take everyone by surprise and no one will go to home without having his favorite dish. In most of the high profile weddings, this Khichdi menu has become popular.
But one of the things that you need to make sure is you hire the chefs that have command on all the dishes. You shall hire expert for every type of recipe. You cannot expect a north Indian cook to help you with the south Indian menu. He will make it spicy and will thus deprive it of the original nature. Similarly an expert in north Indian dishes cannot do justice to the south Indian dishes. So, you need to be smart and vigilant while hiring the chefs as well.
Going for the traditional Indian Wedding menu:
With changing times, the pattern of the wedding menus is also changing very rapidly and thus if you want to make your different, you need to go old school. Chinese have become a prominent part of Indian buffet as well and thus to be different you need to get better of Chinese and continental dishes.
Go for the proper Indian food that was popular during the Rajwada period. Going for the Chapatti immersed in desi ghee along with a platter of vegetables referred to as Chappan Bhog can take anyone by surprise.
But one thing that you need to keep in mind is that people these days prefer low fat dishes and may not be able to consume and digest this menu with ease. So, you need to have a proper chat with your family members, friends and close relatives as well. They can help you whether it is smart or not to go with this very Idea.