Ravindra Jadeja Got Engaged to Reeva Solanki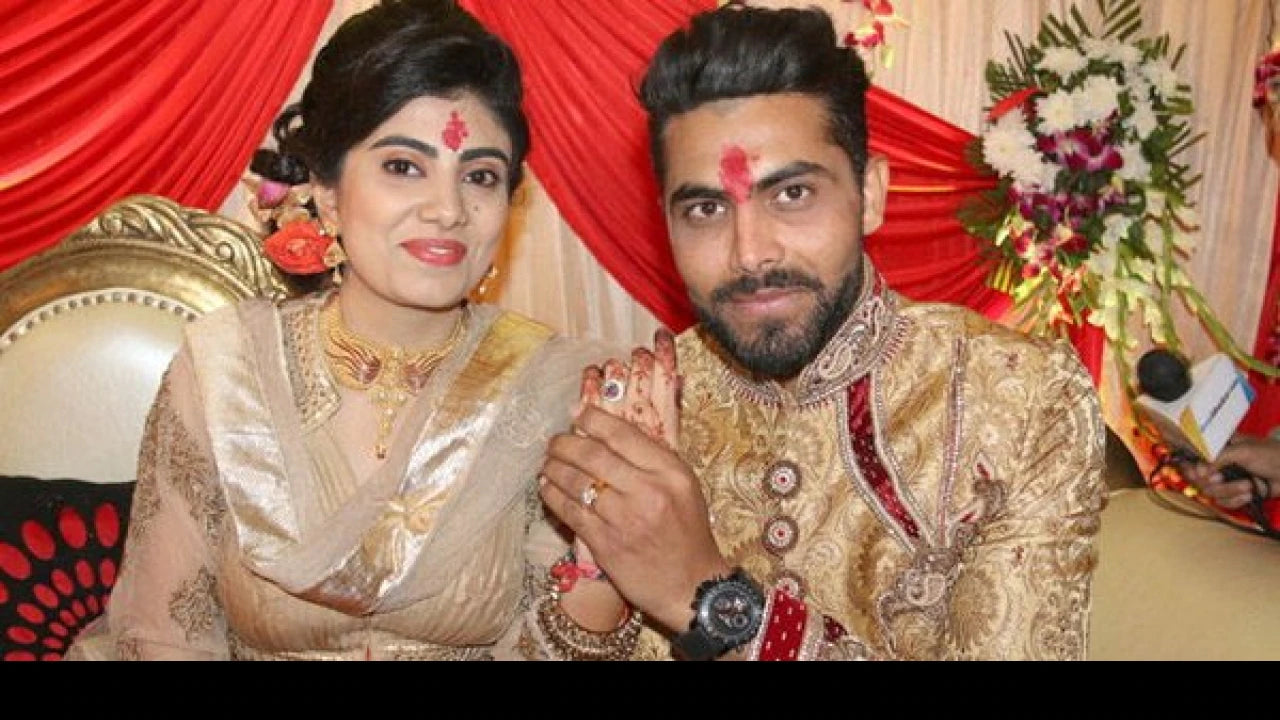 As said in the last post, love is in the air these days and many celebrities have joined the momentum to get married in this season. We shared the news of Irfan Pathan's wedding in the last post and today it is about one more very well known Indian cricketer and all-rounder who found his soul mate. This time Ravindra Jadejagot engaged on February 5 to a Delhi based mechanical engineer Reeva Solanki. The engagement ceremony took place at Jadeja's restaurant named "Jaddu's Food Field" on Friday in presence of some very close relatives and friends.
Unlike other celebrities, it is not a love marriage, and both of them were not known to each other before 2 months ago. Their families arranged a meet for them after which they decided to tie the knot. They met like the traditional style of arranging marriages in India and liked each other's thoughts and interests. According to Jadeja, they both found "many interests and thoughts similar" and "agreed" on a decision that they were "made for each other".
Jadeja is a very well known all-round cricketer who is in the current Indian cricket squad for all formats. He made his ODI debut on 8 February 2009 and has played 16 Tests, 126 ODIs, and 25 T20s till the date. While on the other side Reeva has done her B. Tech. in mechanical engineering from Atmiya College. She is preparing for UPSC exams these days in Delhi. Her father is a businessman and her mother is an employee of the Indian railway.
Jadeja is very optimistic about this relation and expecting that this lady's luck will bring positive changes in his personal and professional life. After the engagement ceremony at his own restaurant, "Jaddu's food field" in Rajkot, he said, "In the game of cricket luck plays an important role and when I got engaged to Riva, I hope that lady luck will help me to do better in both cricketing life and personal life,". He also said, "In the first two months of the year I think I have done well in cricket and after this engagement, I hope that the next ten months would bring more success in my cricketing life."
Reeva on the other end told media, "I don't look at Ravindra as a celebrity, for me, he is a humble, simple, cheerful Ravindra, whom I have chosen for my life partner. But, yes, I'm happy and proud that I'm now engaged to him and we are going to marry soon." When asked further about his play, she said, "I hardly used to watch cricket on television until recently, but I've started now. I particularly watch cricket when Ravindra is batting or bowling,"
Jadeja was asked about what he liked in Reeva and he said, "I found her to be the right kind of girl I had been looking for: Attractive, educated, understanding; someone who can understand me and, of course, from my community. Riva is a God's gift for me. I know life won't be the same again for me from now on. I'll have to be more serious, more responsible."
It seems to the very romantic and lovely and perfect matched couple as well. We wish the best in the world for them.