Indian Wedding Trends With Modern-Day Touches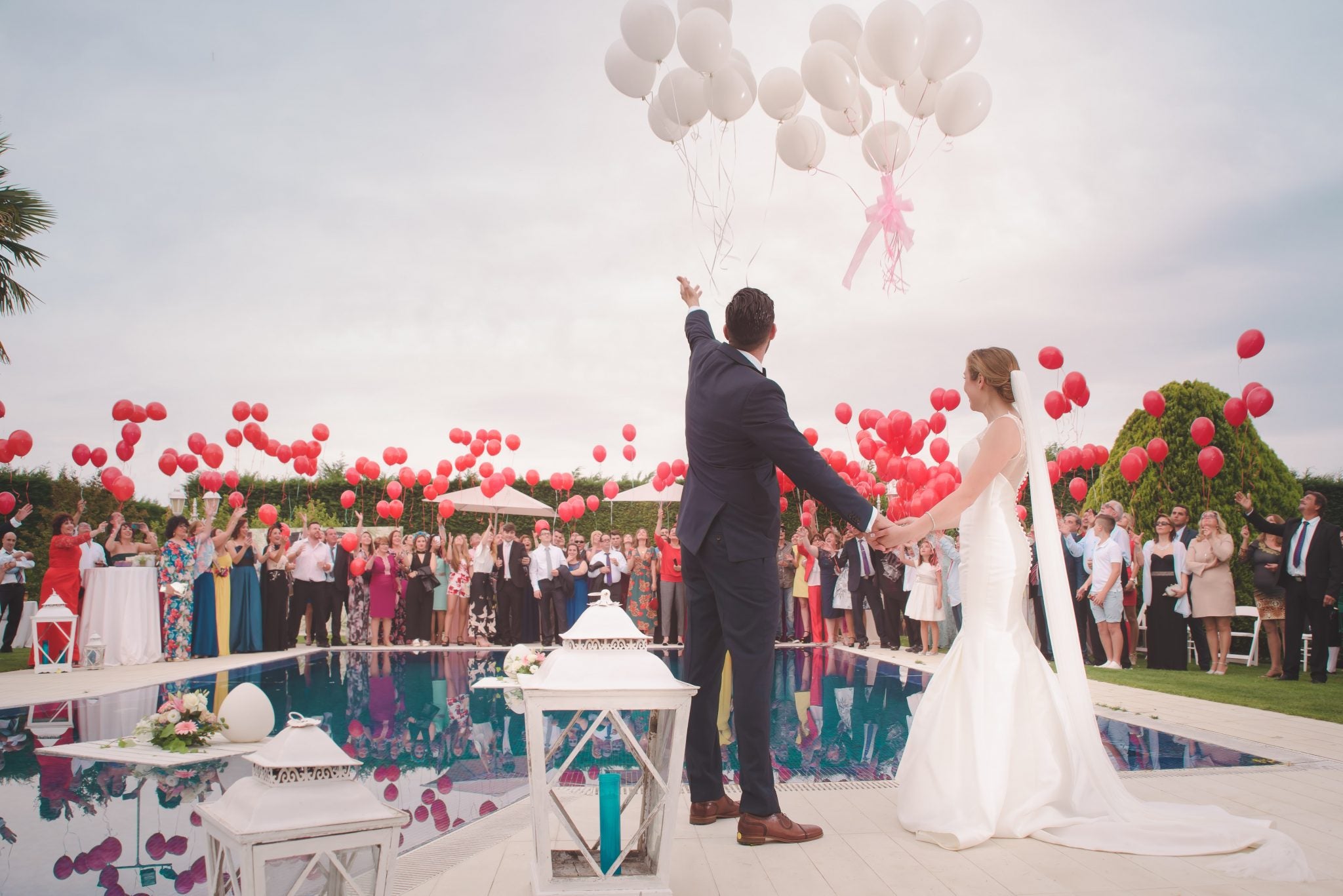 With the arrival of a new decade, there are many new trends added to a typical Indian wedding. Traditions are a big part of Indian weddings, many customs, rituals, and age-old trends have been continuing and have a fresh new approach today.
Trendy weddings these days have a completely different approach and have become more of a live your fantasy kind of a thing. Extravaganzas usually come from the Bollywood industry in India that depicts a big fat Indian wedding with about 800 guests.
Despite the modern trends, certain people still opt for the traditional ways with a twist of their own. If you are planning a wedding this year amidst all the chaos, make sure you follow a few points:
Sustainability
Modern couples tend to have a mindful of the impact their wedding creates. Therefore more sustainable creations at the wedding are a new thing today. Be it environment-friendly decorations or post-wedding celebrations; the couple tends to make sure there is an eco-friendly wedding that is taking place.
Contrary to this, loud celebrations are a trend in Indian weddings. Music, fireworks, lots and lots of food and beverages, and floral decorations make the wedding so grand.
Eco-Friendly Decorations:
Having flowery decorations at a wedding is a must. Various flowers depict various religious beliefs in India. The most common of them is the marigold. Uses of these flowers are massive in a typical Indian wedding. Not to forget they come at a great expense and are delicate.
On the other hand, unexpected décor elements have come up like pampas grass and wheat. Fresh blossoms are now being replaced by these grasses that add an immediate touch to any outdoor wedding with a boho theme.
Taking pictures at a wedding is nothing new, especially at a typical Indian wedding where almost the bride and groom's entire family may be present. Standard pictures had group photos with the new bride, where relatives surround the bride and groom and take countless pictures. It may sound a little tiring to someone who has a massive family.
What has changed over time is the photography. There are specific sets created for people to go and use props and take pictures. Another addition to this is the mobile phone that has all the capabilities of a professional camera. Hence almost everyone at a wedding gets to be their paparazzi.
Also, pre-wedding and post-wedding shoots are the new trend for any couple, without which a wedding cannot be complete. Outdoor locations or indoor, one can say that shoots are the new trend in an Indian wedding.
Indians previously did not know what small and cosy weddings were. There is always the entire family invited for a son's or daughter's marriage. Looking after so many people is something that Indians should be proud of and take credit. Families do not just handle the event. There are multiple people involved that make sure everything goes well. 
Things have now changed, and couples make sure that every tradition is just the same but is smaller than the long guest list. Micro weddings come in favour of those who plan weddings in a budget. Intimate weddings are the newest trend.
A typical Indian wedding was previously either in a luxurious hotel or in the backyard of their house. The budget decided everything in the wedding.
What has changed now is the way Indians approach the whole idea of the marriage function. Destination weddings at exotic locations are the new trend. Even though having a destination wedding may be a big blow to your savings, but it is worth it if you plan a micro-wedding.
The only push-back that one can have is that not all your friends or relatives may be thrilled that you are organizing a micro-wedding in a distant location.
The most important of all would be the wedding invitation to a big fat Indian wedding. Your relatives and friends may be waiting for your wedding g invitation like no one else. Therefore, a typical Indian wedding invitations has all the glitz and glamour in the card itself.
On the contrary, modern-day weddings have personalized decorations added to the card. Your invitation may have illustrations that have no relation with the age-old concept of marriage tradition what so ever.
Therefore, the typical Indian families' trends are now coming to a change with a refreshed version with modern-day elements and decorations. No matter your religion, you can continue with the traditions by giving it a little mixture of today's trends.
A wedding is a once in a lifetime opportunity for both the bride and groom; one must make sure that they make the most of it and create meaningful ways of keeping the function unique and fun.