The Top 10 Indian Wedding Trends In 2020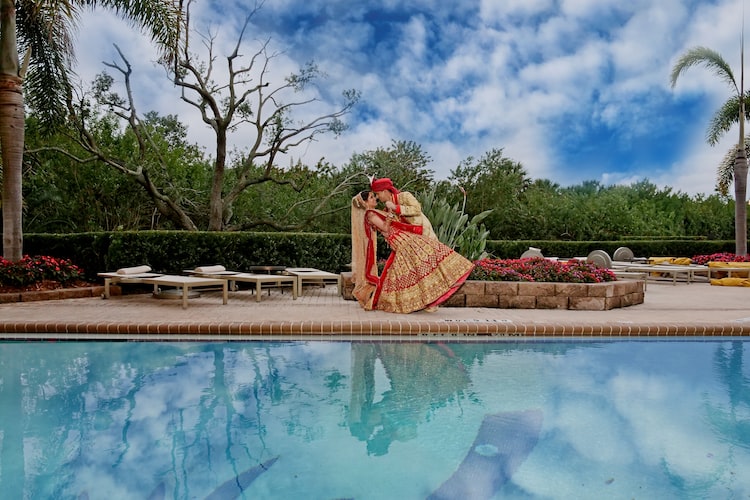 Those days are gone when people choose marigold flowers, heavy lehengas, and lightning for decoration. Now people got more exposure because of the internet, and they changed their vision and tried to do something exciting & interesting things to décor. In this article, we will discuss those changes which are going to change in 2020.
About Indian traditional weddings 
Nowadays, people expanded their views & thoughts about Indian traditional weddings. They choose some umbrellas, fun lights, lanterns, mirrors to decorate the hall in place of marigold flowers. 
Now we see the brides arriving in auto-rickshaws and bikes at their wedding place in place of traditional "dolis." People gain many ideas from the internet, and they try to do something new at their wedding, which makes their day special & unique.
There are many trendy ideas which you can use on your wedding day. Indian weddings are known for their decoration and rituals. But now couples pay more attention to their looks and wedding decors. They want to follow the trends to make their wedding trendy.
Modern couples are becoming more aware of fashion trends and want to make their wedding personalized as per their need. They choose comfort. They want to mix up the traditional rituals with the modern wedding style. 
In the below section, you will learn about the top 10 wedding trends that are in trend from the last days. So, let's get started. 
Trends which is followed by most of the couple in 2020
The multicolored Lehengas: 
Those times were gone when brides always choose the traditional red lehengas at their wedding. Now you will get a huge collection of wedding lehengas in the market. Nowadays, multicoloured lehengas are in trend. These lehengas give you an amazing & pretty look. The dupatta also plays a key role in the wedding look. So, you should be careful about the little things to make your look more creative.  
Before some years, couples feel shy to come closer before their marriage, but nowadays, all these things are changed. Nowadays, couples used to hire photographers to take their pre-wedding pictures. They make some videos with the trendy songs getting intimate with each other.
It is a trend that is growing popular day by day. Couples create their wedding page on their social media platforms by using many hashtags. With these, they will try to influence people or provide ideas. 
Those days were gone when we visit the printing house to print the invitations card. Nowadays, digital invitation cards are in trend. With this, you can save your money by creating some video cards. There are many applications available which you can download to create your invitation card.
The entry of bride and grooms is something which people weight for. By breaking all the stereotypes, the brides are coming to their wedding place in superbikes, in autorickshaws, segway rides, etc. These are completely new things that are in trends in the year 2020.
Personalized accessories: 
Nowadays, brides are trying to use fewer gold accessories. They use some gorgeous personalized accessories. They use different types of nath & kalire according to their taste. These accessories provide you with a unique and attractive look when you match this with your lehenga. 
Most of the brides and grooms are taking pictures with pets. They want to make their pets a part of the wedding. This trend is also increasing in the year 2020.
Now people take more attention to the decoration of their every wedding function. They try to create a different and unique theme for each function. Mehndi and sangeet give a kick start to your wedding celebrations. So, it will be essential to give more attention to such fields.
There is increased growth in the destination wedding for the last years. Most couples love this trend. They choose their destination, such as Udaipur, Goa, Rajasthan, etc. for their wedding. 
Nowadays, couples want to decorate their wedding place with traditional design elements such as silver candlesticks, crystal stemware, etc. They want to give a timeless touch to their wedding. At the same time, some couples love the eco-friendly theme for their wedding. 
Other than these, there are many things changes in the year 2020. People take more ideas from the internet and social media pages to make their wedding unique and beautiful. 
Conclusion
By following the above things, you can gain so many ideas. If your wedding is on the way and you are trying to get some ideas, then you can search on the internet. You will get so many amazing ideas by browsing the net. You can also follow any of the above trends.