Important Things for Planning A Pre-Wedding Shoot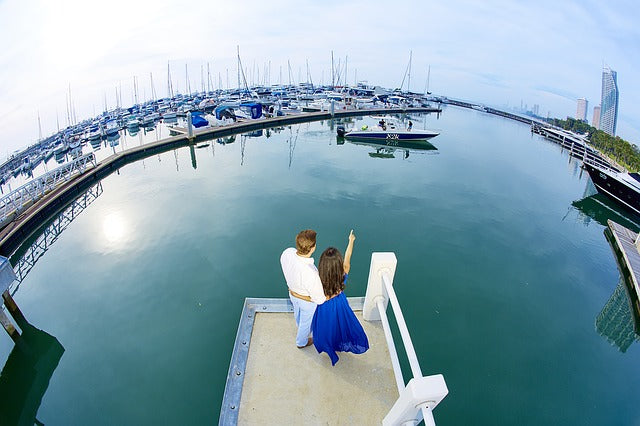 Weddings are the most dazzling occasion where two souls begin a new phase of life. When a girl and boy bound their selves in the matrimony, the whole story is fabricated in the form of pictures and videos. During the wedding event, in the midst of ordering for the lunch and dinner for guests, shopping for dresses and accessories, giving wedding cards to guests, decoration, planning, management etc.
There is some terrific happiness between bride and groom for stepping towards another saga of life.
This feeling is most beautiful feeling one has in his or her life. If you are going to have marriage in the coming few months or few years then there is gentle advice for you. Go and have pre-wedding shoot before marriage. It will add joy and grace to your feelings. You can plan your pre-wedding shoot as per your budget. This thrilling activity will last until the end of your life. So don't think too much and just go for it.
In this article, I have illustrated some aspects which you must keep in your mind while planning for a pre-wedding shoot. I wish this article will prove to be fruitful for you.
a) Plan for Destination
While planning for the pre-wedding shoot, you must first collect all the ideas and frame it in a book. The very first aspect is that on which place you wish the photo shoot to be taken. There may arise many ideas like a hillside, near a beach or a waterfall, on a valley, in the midst of snowfall, desert place etc. You must sit with your photographer and plan regarding the place.
b) Dresses, accessories, and props
After planning for the place, you need to plan for the outfits which you will wear for the photo shoot. You can take help of your cousin or any friend who can come with all the stuff needed during the photo shoot. You can also discuss ideas with your photographer. An expert photographer will know many ideas as it is his daily business to take photo shoots.
c) Variety of pictures
While having the photo shoot, you can have lots of pictures with different themes. You can one picture with traditional touch which can give an idea of culture, rituals, and customs. Another picture with the glamorous concept can be taken. In this picture, party wear outfits and grand location can be demonstrated. Some pictures with casual outlook and theme based scenes can be created. You should plan about this perception with your partner and photographer.

d) Other issues
Suppose on the day of your pre-wedding shoot, your photographer gets ill or is attacked by fever. To avoid such circumstances, you must ensure that there remains a second photographer for taking your photo shoot. Another issue is you must ensure the weather. In case of heavy rainfall, you can have your photo clicked indoors. You must be on time during the photo shoot to get the perfect time for the photos to be clicked.
The pre-wedding photoshoot is thrilling and a slice of gratification and shyness is involved during that time. Thinking upon budget and your circumstances, you can plan it and add one more story in the list of your memories.