Going For Wedding: Follow These Simple Makeup Tips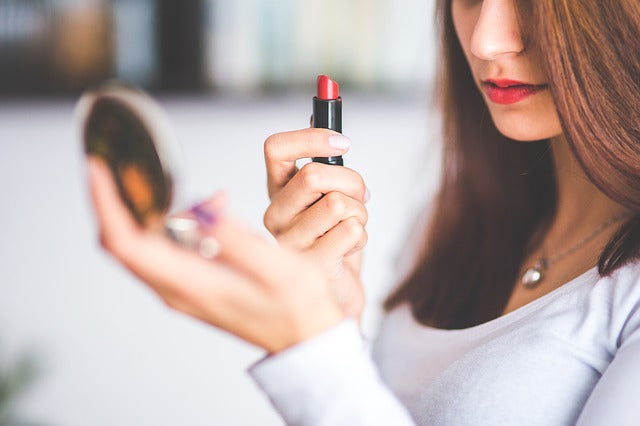 Wedding affair is pleasantly hectic for the bride, groom and their families. They do lots of shopping, select their theme, distribute wedding cards, communicate with vendors, appointments in parlor etc. However, the situation for guests is in fact different. They just need to put on party attire, do the makeup, wear the party wear shoes or sandal and go for the event. Wait. Are you one of those who are going to attend a wedding in the nearby months? If yes then this article will help you provide with the most productive tips with respect to makeup and facial touches. Read the article and gain the fruitful results from it.
While Selecting Lipstick…
If you are going to family friend's wedding then you must not pick blood red lipstick. There are certain lipsticks which match with most of the dresses such as peach, orange, chestnut brown, glossy pink, deep orange, grey colored lipsticks. Usually, these lipsticks are most liked by people and it will surely help in keeping your complexion bright. Moreover, various shades of brown and pink colored lipstick will add glamour to your looks. But too much of red or other than these colors may not prove to be enduring for your facial looks.
When Mascara and eyeliner are used…
One important aspect related to mascara is that all black mascaras are not equal in quality and compatibility. Hence, you must buy mascara which has carbon black finish. This type of mascara will assist in an extra sooty stare and intense definition. Blue mascara will add striking sooth to your eyes and your eyes will look mesmerizing. Eyeliner is typically used to shade the bottom of eyes and the brown colored eyeliner, mascara and eyebrow highlighter will create ambiance in your looks.
What about chicks and chins….
You need to wash your face with any branded face wash. Then you must use branded foundation and powder on your face. While applying the foundation, you can make a 3 over your face and spread it with any cotton or sponge on every area of the face. Finally, you can add high lighter on your face and apply it to create a natural glow on your face. There are heaps of branded items in the market which are waterproof and last for 2 days. You can select any of these as per your budget and needs.
With the developing fashion and changing taste of the people, it has become a necessity to check out makeup guidelines from closeness. Just having a light makeup on the face does not clarify that it is all over. Besides, the basic elements used in a makeup, there are certain advanced features too. High lightening the eye shades, coloring the rosy chicks and creating appealing lips is strictly recommended in heavy and advanced makeup.
Tricks to play on eyes…
Start with applying a foundation cream on the eyes. You must apply in such a way that it mixes with the skin and create a smooth and pale ambiance. After this, you must make a "V" with the brush on the outer side on the eye. In the inner area on the eye, you must smoothly and slowly apply shades of your choice with a brush. After that, with the color of another shade, you can apply on the "V" shaped area of the skin. This will show two colors mashup on your eyes. You can take two contrasting colors for this eyeshadow trick. You can put some paper or cloth below your eyes while applying eyeshadow on your eyes. You can even make the white base by filling in your eyelids and then utilize the color shades. The white base can be made out of white eyeliner pencil.
Creating soft, silky and downy chins…
In order to make your chin look extra glowing and captivating, you must be careful while choosing your brush. The brush must be fluffiest as all the advanced features will depend on it. After applying foundation, you must apply a blusher. This will give pink and pearl effect on your chicks. You can use a tissue paper for all that blotting. Any high lighter or bronzer or blusher will give a rich and elegant look to your chicks. The world of cosmetics is filled with varieties of applicators to cherish shine on the chicks. You just need to be choosy and take the decision of buying a cosmetic item wisely.
Oh, that bright and shimmering lips!
Start with applying the lipstick from the middle of your lips. Then you can apply it all over your lips as usual. You must be careful while making lip liner. Any wrong lining can cause a big blunder on your lips. It is not very tough. The only thing you need is to be cautious. After applying lipstick, you can dab a little translucent powder. Finally, your lips will become ready to glow. Remember, lip liner must be applied just after the lipstick.
Don't miss the neck part
To look radiant and beautifully perfect, you need to have the glow on the neck same like your chicks and chin. All you will need is to apply foundation cream and the powder. You must apply the same base on your neck which you have applied to the facial area.
You can either opt for light makeup or you can opt for dark and shady makeup. Both the ways, you can look beautiful and become classy in the party. The important factor is that the shades must be properly done and the finishing of the makeup must give a clear and perfect touch of makeup. If you are a beginner in doing your makeup then you must be careful while adding shades to your facial appearance. Makeup is a thing which either shows wonderful looks or turns out to be messy and over-showed. Hence, be careful and read as many blogs as possible to make the best of it.