Fabulous Indian Wedding Card with Golden Belt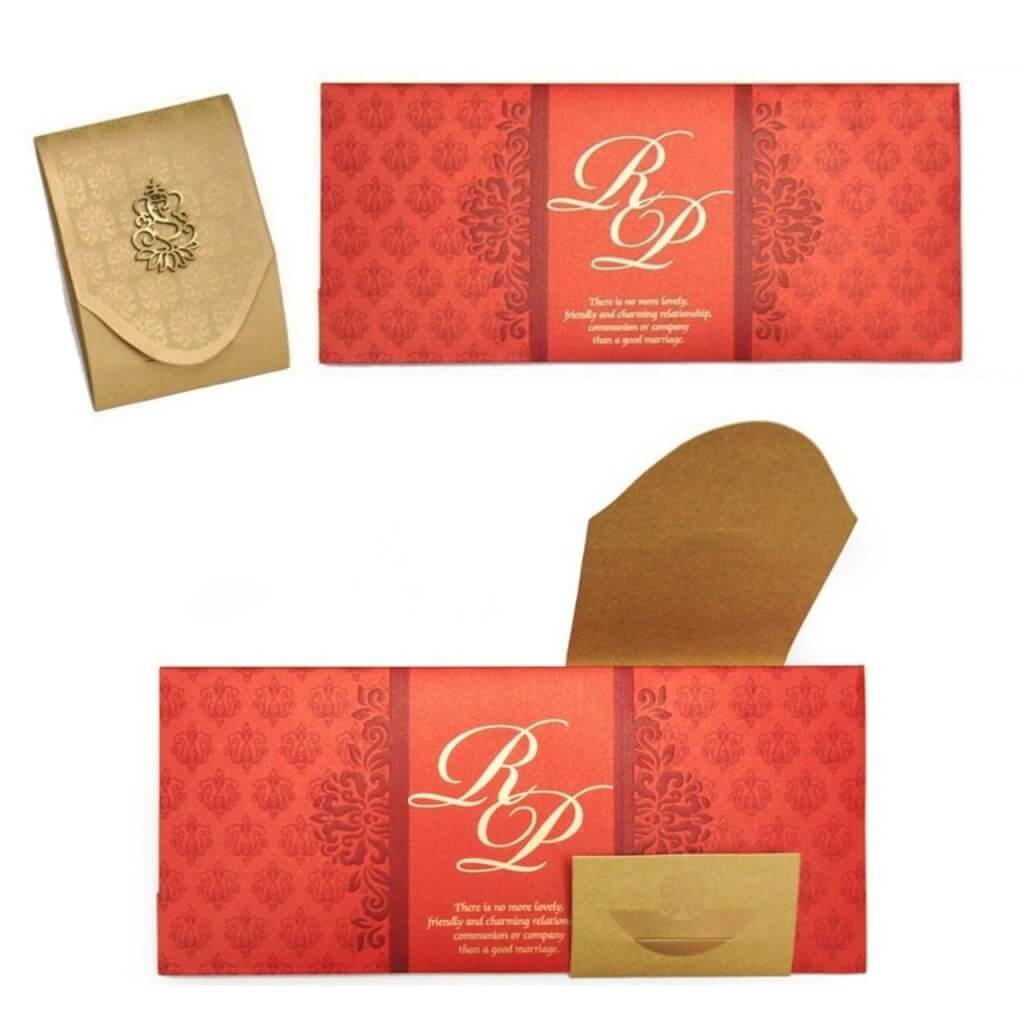 The trend in invitation has gone through various changes in the past few years. At old-time, invitations were used to be verbal and people used to travel for miles to invite guests. With the adoption of innovative ways, printed invitations are sent. These have become a sign of status for the host. Therefore, it is required to buy wedding cards which not only reflect the traditions of the respective culture but also are equivalent to the theme. There are vast varieties of invitations available with fabulous designs and vibrant colors, but the Indian wedding cards has always been one of the favorite choices for couples.
Indian wedding card comes with variations in designs according to a particular culture. Many couples leave no stone unturned while looking for a special invitation. However, their search ends when they look at Indian wedding cards. Many vendors are providing a wide range of such invitations. They also provide customization facility in different aspects of invitation. With growing numbers of internet users, they are also operating there to facilitate their customers to purchase wedding invitations online. You will find a copious amount of designer cards over there. Nowadays, a card with golden texture belt and self texture print are popular among these.
It is an exclusive invitation that includes one envelope, main card, and two inserts. There is red colored shimmery finish paper used in its components. Envelope has beautiful gold color printing. The main card comprises a red paper that has self-color texture print. To set it apart from other Indian wedding invitations, it is wrapped with a golden texture belt. There are initials of the couple printed underneath this belt. The inserts are available in matching colors. You can order several inserts as needed. This product is available in 10.75″*5.00″ and its weight is only 80 gm.