Elements of Gujarati Wedding Cards that We Love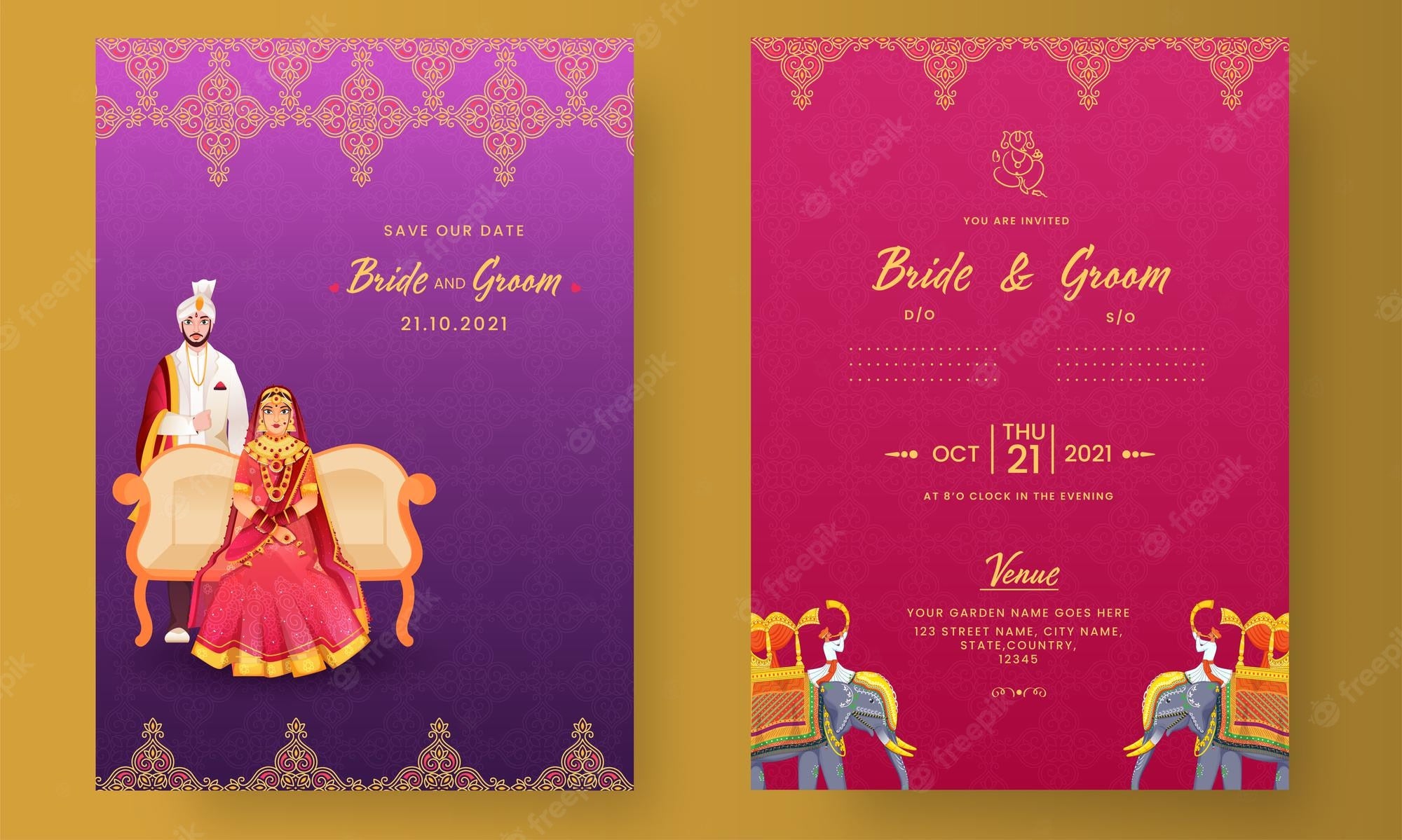 India is the land where you can see the flairs of different cultures. The glimpses of these cultures are well portrayed in their auspicious occasions. And what's a better occasion than a wedding where you can see the rich traditions and cultural practices.
You can see these little cultural elements in everything and especially in Indian wedding cards. And when it comes to Gujarati wedding invitations, you can see a lot that signifies the richness of the culture. So, for this post, we thought of sharing with the little detailing elements about Gujarati Wedding cards that we absolutely love:
BEAUTIFUL MOTIFS
One of the best things about Gujarati wedding cards is MOTIFS. They add this little detail that can draw every eye. These motifs surely have their own traditional charms and look classic. Rangoli designs are most prominent amongst them. Other than rangoli, Kalash and Ganesha symbols form popular choices. These sacred elements look beautiful and you definitely will fall in love with them with just a sight.
LANGUAGES
One of the best things of Gujarati Wedding Cards is they are strictly stuck to their roots. The use of Gujarati language is one of the best things you can find in Gujarati wedding cards. You can see the content written in English and Hindi but they do have some or other Gujarati phrase. The language element adds its own lures that will surely make the most distinctive first impression on the recipient.
SPIRITUAL EMBLEMS
Another thing that constitutes the major part of Gujarati wedding invitations is a spiritual emblem. It can be the image of Lord Krishna with Radha or the images of Lord Ganesha. The former signifies the eternal love and the latter is considered to be worshipped before every auspicious occasion. From paintings to their images to the motifs, you can see a lot of variations there.
COLOURS
Another prominent thing that defines the beautiful ecstasy of Gujarati Wedding cards are colours used in wedding invitations. Though bright colours like red and yellow or golden are the popular choices used in Gujarati Wedding cards. But now a day, pastel shades also form the popular choice of the Gujarati wedding cards. These colours are gaining popularity because they are very soothing and goes well with the Gujarati day weddings.
SAYINGS
You probably have seen some traditional sayings beautifully written on the top of the wedding invitations. Gujarati wedding cards are no different. They too have some traditional sayings or religious hymns written on the top of the card. These sayings are expected to be in the traditional language which is yet another way to add some personal flair. Some common sayings you can see in Gujarati wedding invites are Mangalik Prasango which literally means Pious Occasion and may more. Other than that, Indian wedding cards have this religious salutation on the top which goes as "Shree Ganeshay Namah" which is a salutation to the Lord Ganesha.