Bride And Groom Wedding Outfit Color Combinations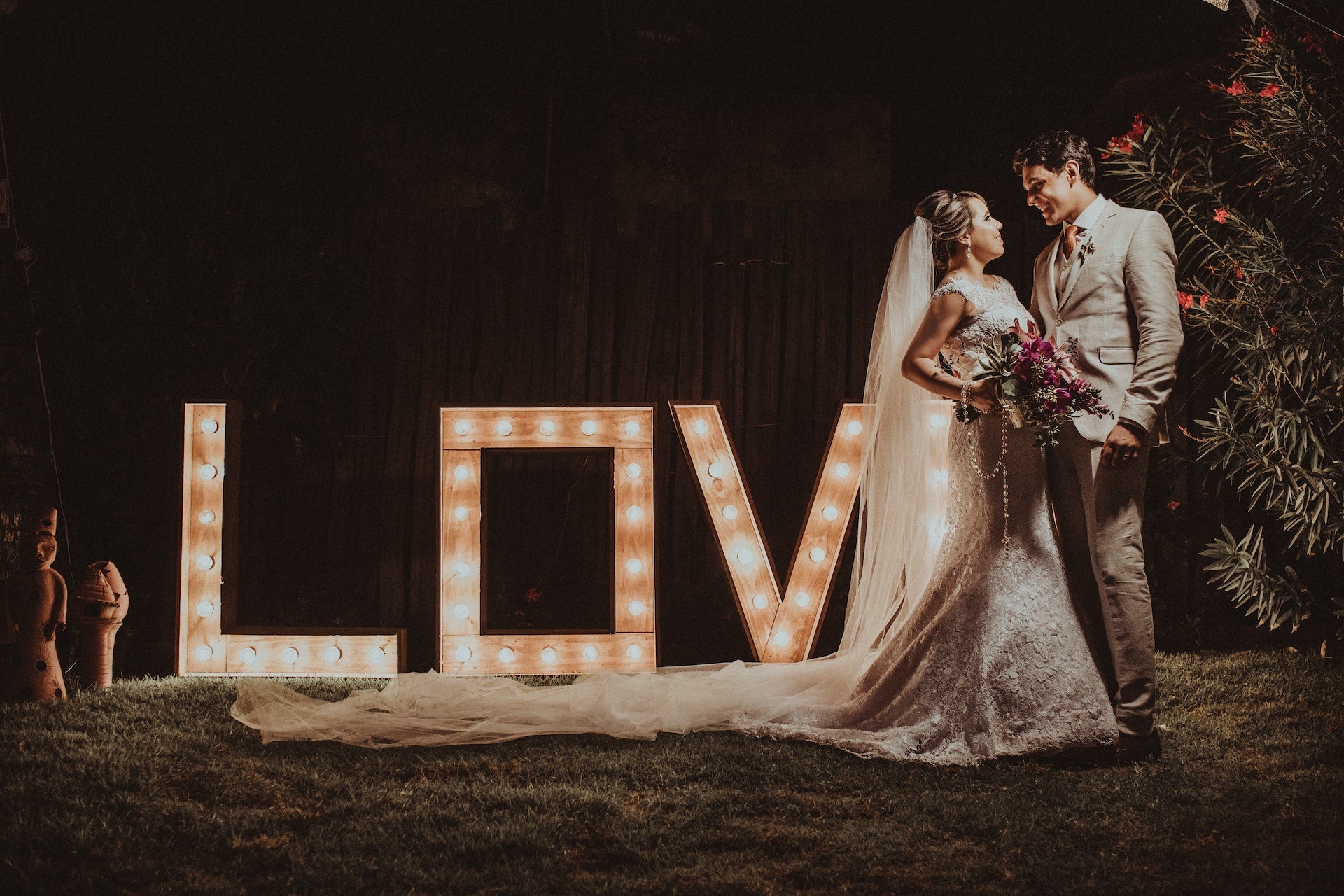 Wedding season is just at the door, choosing a perfect wedding outfit combination is very important to look stunning on your special day. Now these days, the color combination of the couple's outfits becomes very important just like a wedding invitation. Wearing a color-coordinated wedding outfit is popular now these days. Not only the color-coordinated couple look unique from others, but they also get amazing photographs. So, if you are wondering what your bride and groom outfit color combination should be, then don't worry we're here to help you. Getting all trends in mind, we have listed some dress color combinations, which will help to look stunning on your wedding day. Make your wedding outfit planning more effectively with these latest color combinations.
Stark contrast combination of wedding outfit
The lehenga and sherwani combination should be in contrast, which goes amazingly well together. If you don't want to wear matching clothes, then this wedding couple outfit combination is perfect for you. Look adorable couple with this contrast combination.
Matching suit and gown color combination
This one is a popular style of combination, most of the couples prefer this. Imagine you and your partner in the same color dress up, I hope you have made your decision. This will look amazing when you'll enter in wedding hall with your partner.
Combination of baby pink and baby blue
Dresses of this combination look beautiful for pre-wedding functions, fresh cocktail party or wedding ceremony. This baby color gives a fresh look, if you want to look freshly classic then go with this combination.
Sherwani dupatta color-coordinated with lehenga
Another classic combination of your wedding dress. Match your lehenga with sherwani's dupatta and safa to look classic. Try this color combination and make your wedding day more stunning.
Embroidery and print coordinated
If the coordinating color of the wedding dress has become common for you, then you can go with embroidery and print combination. Try something new that will make your wedding outfit unique.
Matching sherwani and lehenga combination for a wedding couple
This combination of the dress is a classic one, the groom can wear sherwani according to the bride's lehenga color print or embroidery. Try this combination if you don't want to wear fully coordinated dresses.
Magenta and peach combination of wedding couple dress
This magenta and peach combination has an amazing contrast, which comes out amazing in their wedding portrait.
Pink-peachy shade combination for a wedding ceremony
The shade of the dress looks adorable when you wear this style of combination dame sure you'll look stunning. You can try this if you want to wear a bright shade of color.
Groom's pocket square and bride's lehenga color combination
If you want to keep your wedding dresses subtle and simple. Then just match wedding lehenga color with any accessory of the groom's dress. You can also use the same colored safa. Pagdi or necktie!
These are some color combinations for you, try one and make your look more adorable with matching dresses. If you have any more suggestions then please tell us in the comments.
Shop Unique and Stylish Indian Wedding Cards
Wondering what the best quality Indian Wedding Invitation is for your needs? Get started at The Wedding Cards Online. We provide handmade and customized Indian Wedding Cards and Invitation for your special day. Our expert wedding designers are here to help you find the best wedding invitation and customize an Indian wedding card that fits your style and requirements.