Wedding Traditions That Emerged in 2020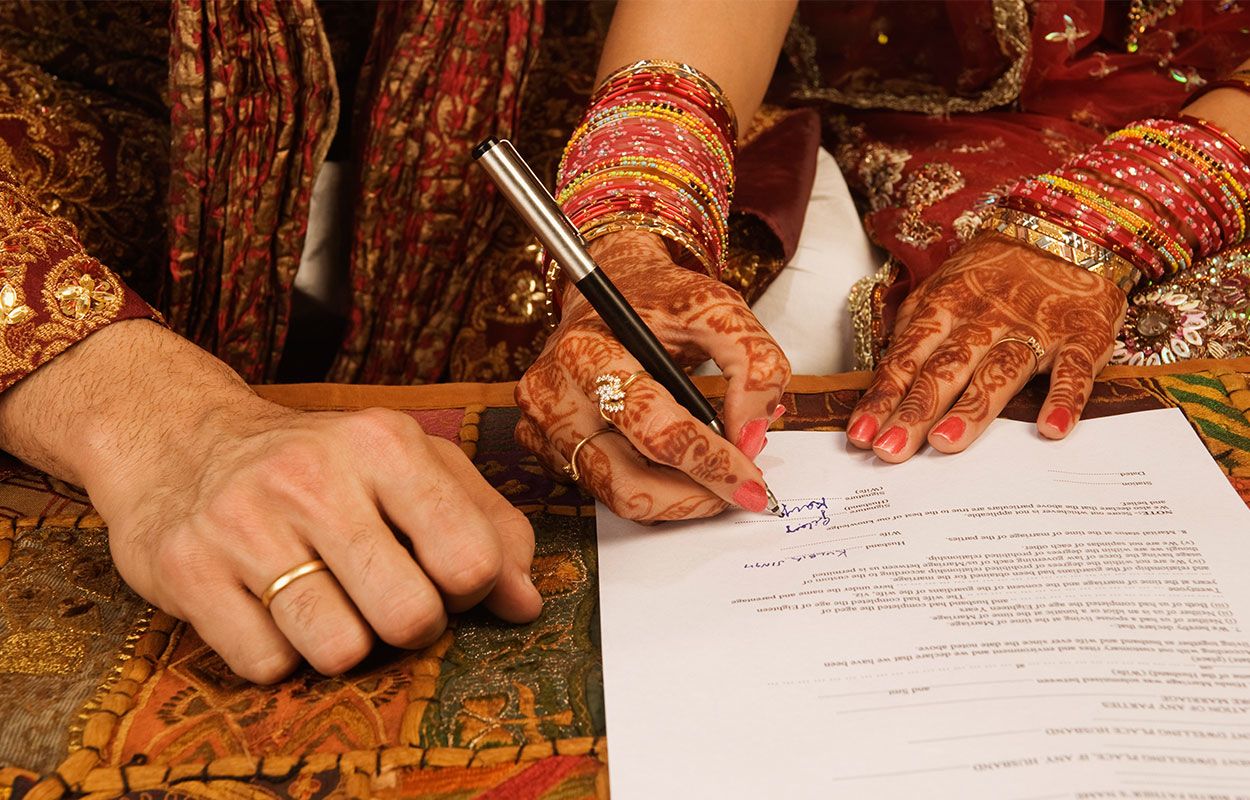 Most of us are familiar with the wedding traditions and wedding rituals. But do you exactly know what the meaning behind those traditions is? There are so many rituals which we follow from the past decades in a wedding. Here in this article, we will discuss the wedding traditions that emerged in 2020 and what their meanings are.
If we talk about weddings in the United States, they follow different traditions based on their culture and religion. They have some unique wedding traditions for every religion. But are there any changes that happen during the year 2020?
Traditions which we follow from the decades
There are some traditions which we follow from earlier, and here we discuss the common ones.
1.  Something old, something new, something borrowed, something blue:
This is the most common tradition which you already heard. It is continued to the Victorian era where the bride as to accessorize her wedding attire for good luck. This quote contains a deep meaning. Here old means the past, which shows the bond between the bride and her family. The new represents the couple who get married and the bond which they share in their future. Similarly, borrowed means the love and the bond in which a bride was taken from her family, and blue means the bride's love and loyalty.
2. Other wedding rituals: 
Many brides took a bridal shower before their wedding, where she receives gifts from the guests. Apart from these, there is a tradition that if it's rain in your wedding, it will show a better future for the couple. According to the tradition, it strengthens the love between a couple. White wedding dress is also the oldest tradition that we still follow in the year 2020.  
3. Wedding ceremony & reception:
There are also some traditions which we follow during the wedding ceremony & reception. The newly married bride has to throw the bouquet to the group of unmarried girls, and according to the traditions & rituals, the girl who catches the bouquet first is considered to be next to be married. It is a sign of good luck and all.
But there are many things which are changed in modern weddings. Now the bride and groom organize a bachelorette party to enjoy their bachelorhood. Now some people organize their wedding in the outside of their building instead of church. Nowadays, the religious vows are replaced with the vows written by the couple and all. Like these, there are many small things which are emerged in 2020.
 Modern wedding traditions which are followed by the new generation:
If we talk about the traditional wedding, then you can't see the bride before marriage, but today couples plan about pre-wedding photographs and all. Now couples meet thousands of times before their marriage for wedding shopping etc.
1. Religious vows: 
As we said earlier now, bride and grooms write their own vows and use that during their wedding in place of traditional religious vows.
2. Light the candle: 
Lighting a unity candle is also not the oldest tradition; it is something which is started by the modern generation. It is a new concept where the bride and groom lights a large candle together as a symbol of their new life or future.
Now at each wedding, you will experience some new and unique things. Nowadays, couples want to celebrate their special day as they want, not as society wants. But there are some traditions which are still followed by us during the wedding ceremony.
Weddings in 2020
Every year comes with a new season, new weddings, new happiness, and new trends and fashion. But this year something is different because of the pandemic. In the past years, we saw the couples who embraced the decors, wedding gowns, and all. We also saw the guests who are really excited to become a part of a wedding.
But in 2020, all things are changed, according to the issued guidelines, we have to avoid social gatherings as much as we can because of the spread of coronavirus. This disappointed many brides and grooms who already planned to tie the knot this year. Now they have to rethink and reschedule their planes. But many couples are planning for a lockdown wedding.
Because of the coronavirus, the way of shopping, working, and the meeting has moved online similarly; weddings are also moved to virtual weddings. Yes, the virtual wedding is something where couples tied the knot through Zoom, Skype, and other online video applications. These weddings are done with zero gatherings. Only a few family members are present during the wedding, and couples take their vows in front of their families.
But if people can't go to a traditional wedding place, it doesn't mean that they abandon the wedding traditions. They still follow their rituals and traditions in their best possible way. Here you still enjoy your bachelor parties by joining different people through video chat. Here they still take their vows. This is a new experience which people take during this period.
There is no need to invite all the guests. You can enjoy your special day with your closed ones. You can dance along with your family and enjoy your day. There are a number of love birds who are deciding to do a virtual wedding. The credit goes to non-other than the technology, which provides us the facilities to connect with each other no matter where we are. Technology provides us everything which we can't assume. If you are also planning about virtual marriage, then you should take a chance to experience this.
Conclusion
Well, we still follow our tradition no matter how the year and generation change. People still follow their traditions at weddings according to their religions and culture. Each religion has their different wedding traditions which they should follow for their future generation. But it is also important to learn the actual meaning of the rituals and traditions. So, to make your moment memorable, understand each and every ritual and start your new journey full of love, joy, and happiness.