Best Styles Of Indian Wedding Dresses For Groom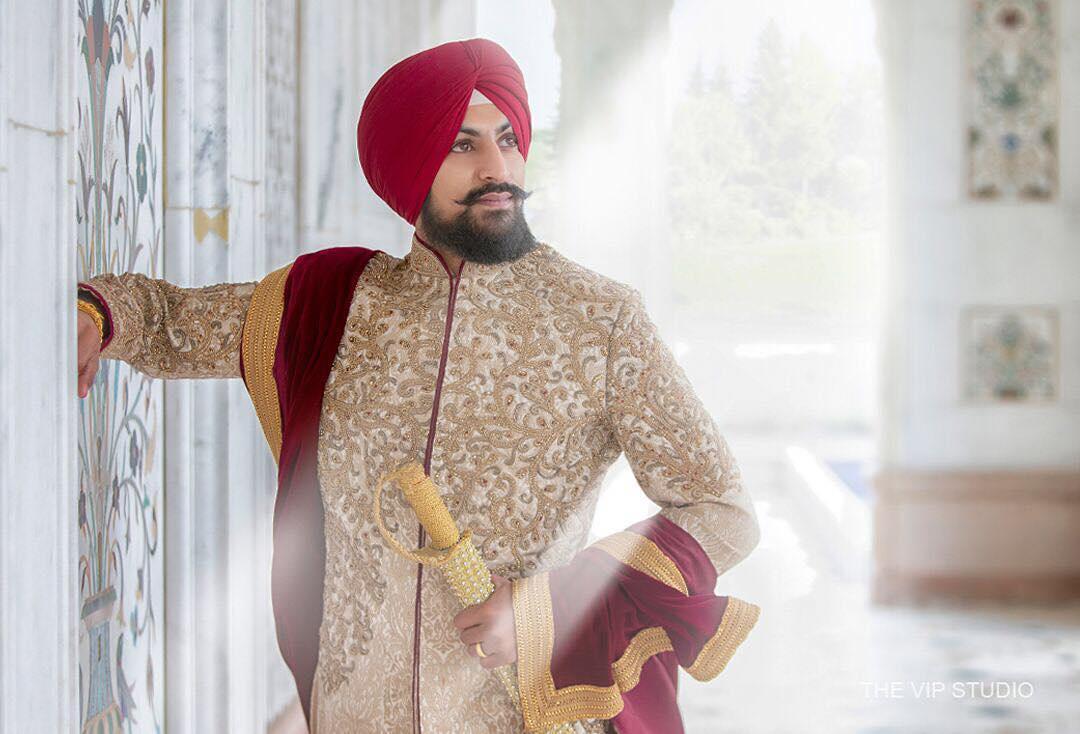 Just like brides have many options the groom can also play around with different kinds of wedding outfits and style different looks. Currently, Indian traditional wedding outfit for groom combine fusion looks, western styles, traditional Indian attire, casual and semi-casual looks. We all think that the groom has limited choice for their Indian wedding outfit but it is not like that. Today the groom has no limitations when it comes to choosing prints, fabrics, and colors. And of course, a wedding is a special day for the groom also so he should also look stunning on his day. Keeping these things in mind, we've listed some best styles of outfits for an Indian groom that he should try for his wedding ceremony.
# Sherwani
How we can forget about the famous ethnic outfit sherwani when talking about wedding outfits for the groom. There is no better dress suited for a wedding ceremony than a traditional sherwani for the groom. There are various colors, styles, patterns, and designs. Mostly grooms like to wear sherwani for their special day. A sherwani has a regal and rich look, usually made with establishments and heavier fabrics, giving a groom stunning price like the look.
# Dhoti kurta
The traditional and classic dhoti kurta is an adorable look for grooms to the sport. Dhoti kurta is something that can be styled in many ways. Dhoti kurta is one of those Indian grooms outfits that can never go out of style. Pair dhoti with a brocade sherwani kurta for weddings and dhoti with simple plain kurta for pre-wedding ceremonies.
# Jodhpuris
Jodhpuri suits are very similar to sherwani. This is one of the royal outfits for a groom and jodhpuri suits for the groom are in trend these days. They revive the traditional Indian ethnic style with comfort. Rich fabric jodhpuri is best suited for a wedding ceremony.
# Formal suits
A formal suit is great for the engagement party, haldi, sangeet, cocktail party, and reception event. Wear a rich color suit and Impress your sweetheart when love is in the air. A tuxedo is best for a reception ceremony and waistcoat for a bachelor's party and engagement ceremony. When the occasion calls for a formal grab pick out a matching set and look stunning on your wedding ceremony.
# Bandhgala
A bandhgala is an Indian formal suit for a beautiful evening event. It is one of the most popular and common choices that you can have for your wedding ceremony. Bandhgala is ideal for pre-wedding and wedding ceremonies. Style your bandhgala with a turban in contrasting colors and stone-studded brooch.
# Kurta pajamas
The kurta pajamas are the most common preferred Indian ethnic wear. Kurta pajamas are very comfortable for any event. These are a great choice for a pre-wedding ceremony. Pair a blood-red kurta with white pajamas and Nehru jacket with plain kurta pajamas for engagement, haldi and sangeet ceremony.
Wedding dresses for the groom are no more limited and few. There are many styles and choices you can pick from. Which one of these Indian traditional outfits will you choose for the groom? Tell us through the comments.