Best Pre-Wedding Photo Shoot Ideas for Indian Couples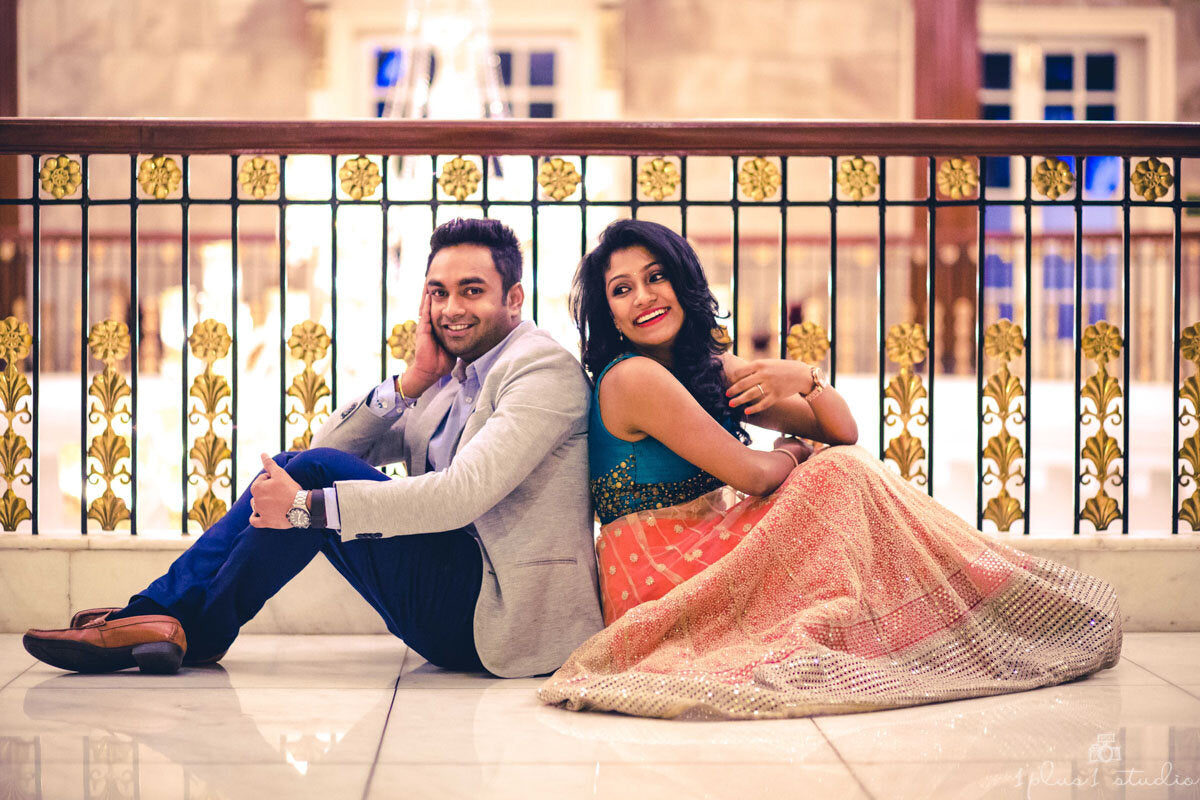 Are you looking for some interesting ideas for your pre-wedding photoshoot? Are you looking for some ideas which lead to your pictures showcase the genuine love you share instead of those fake candies? Well, look no further because we have just got that for you. Here is the list of the 4 best pre-wedding photoshoot ideas for Indian couples:
1.For the die-heart food lovers
Let's be honest, you probably have mingled well upon food. This is the first love for many people. In fact, their precious moments together have some fantastic food stories. If you're that couple, that shares the common love of food, then you can portray this well in your pre-wedding photoshoot. The good thing is you don't have to pose while you're with two of the most amazing things you fall in love with –YOUR partner and the food. It's a different idea and looks more realistic as well.
You can even have your Indian wedding invitations designed like a menu of a restaurant. How amazing it is, the whole theme of your wedding, from pre-wedding photoshoot to wedding cards is all about –FOOD.
2. For the PAWW-some couple
Don't you get extra likes when you upload a photo with your pet? Their mere presence makes everything happy. So the next idea is to bring that bliss in your wedding photo shoots as well by including your furry friend.
This will definitely make the photos a lot adorable and awesome.
3. With your Chuddy-buddies
There will surely be one idiot or even a whole bunch of them who are going to give "chandler-funny-speeches" and crack your bone with laughter by their inappropriate jokes. They are probably more excited about this wedding than you as they get yet another place to share your embarrassing stories and the love you share.
So why not include this bunch of idiots in your pre-wedding photoshoot? They were a substantial part of your pre-wedding life, aren't they? Also, don't forget how you will end up cracking the most genuine smile on their jokes and get the best pictures.
4. For the couple with filmy-keeda
Do you dream of getting married amidst the "sarso ka khet" where Raj of DDLJ proposed Simran? Well, one thing is pretty clear; you are born with the "unconditioned love for films". Is that what you bonded over? If it is, then you can incorporate these ideas for real by having a "filmy pre-wedding photoshoot". You simply have to recreate the iconic pictures of your favorite movies. It's dramatic and dreamy. You can even design your wedding cards in filmy themes. Your guests will surely look forward to your wedding anticipating what all is there that can leave them in "Awe".
5. For a person and place called home
Ditch all those fancy locations or fancy clothes. They will end up looking fake most of the time. One of the best ideas is to shoot these pictures in the comfort of home. You can dress in your favorite pajamas or quirky shorts surrounded by walls that have witnessed your story all along. It will look more original and unique.