5 Most Popular Options for Printing the Wedding Cards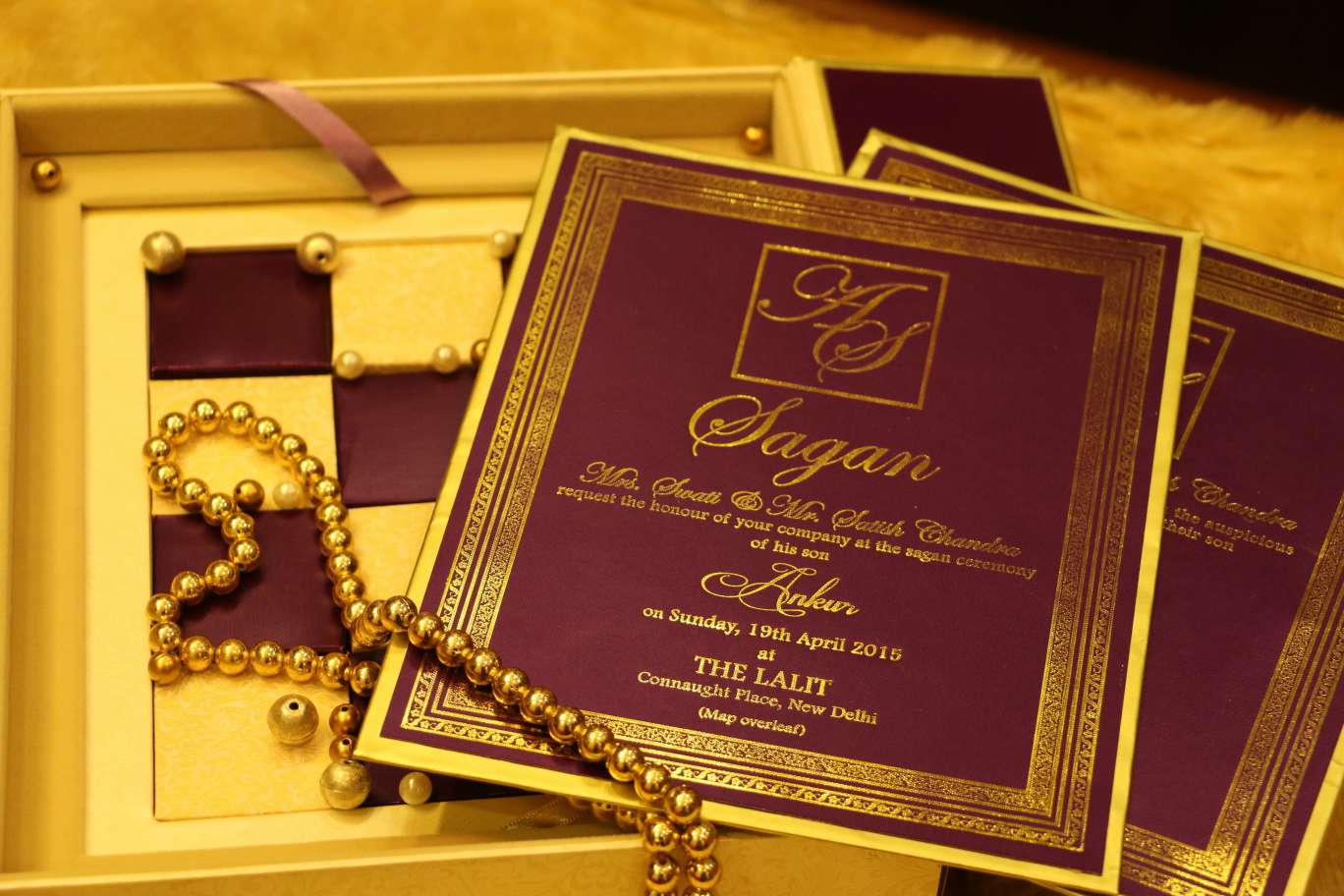 You probably have seen so many different kinds of Indian wedding cards. It's not just the designs and colours that differ; it's the way they got printed which is distinctive too. There are many ways of printing the wedding invitations. Here we have described the five most popular options for printing the wedding cards:
Digital printing
This is one of the most popular modes of printing. Letters and designs are formed with several thousands of ink dots by the printer. This is the type of printing which is quite common and is used for smooth papers or papers with very light textures. This is one of the fastest ways of printing Indian wedding cards. The good news is it is economical too. The only thing to considerate is that this printing style is more suited for casual and relaxed weddings. In simple terms, for funkier styled wedding cards, this printing style is ideal. Also, if the couples are on a budget or are getting tight with the timeline, they can use it. Also, this is ideal when you have a limited number of wedding cards to be printed.
Engraving
As the name suggests, the printing makes letters indented on the back while the front is raised. It's one of the most popular techniques of printing. The traditional technique is quite popular for traditional wedding invitations. You can easily find wedding cards samples printed using this technique. It's a little higher in price but the look it gives, surpass the cost most of the time.
Thermography
If the engraved printing is what appeals you but you can't afford it, then this is the best option. This looks quite close to engraved printing and is less costly as well. You can easily identify the thermography if the back of the paper is still smooth while the front looks engraved. Many couples are tending to use this as it an economic option for a high-end look. You can easily get it done by yourself with the home printer or can even contact a professional for using this style for your Indian wedding invitations.
Laser Cut
First thing first about laser cuts, it is not a printing technique. It's more about carving paper and adding details to it. It's the laser beam that cuts the paper or veneer into designs, patterns and shapes. It is quite popular in creating patterns, cutting shapes and even composing words into the paper. They are quite unique and can be used for having some exceptionally beautiful and intricate designs.
Letterpress
This is one of the most expensive forms of printing. As per it, letters are slightly raised on the back while they are a little indented on the front. It is quite popular and can transform the whole appearance of the wedding cards. So if you want to have something very unique for your wedding, start with your Indian wedding invitations printed in Letterpress. Its texture isn't replicable, so you will surely love how it will look and how it just ascends the look of wedding card.
What's going to be your choice of printing for your wedding card?