5 Elements for Traditional Indian Wedding Cards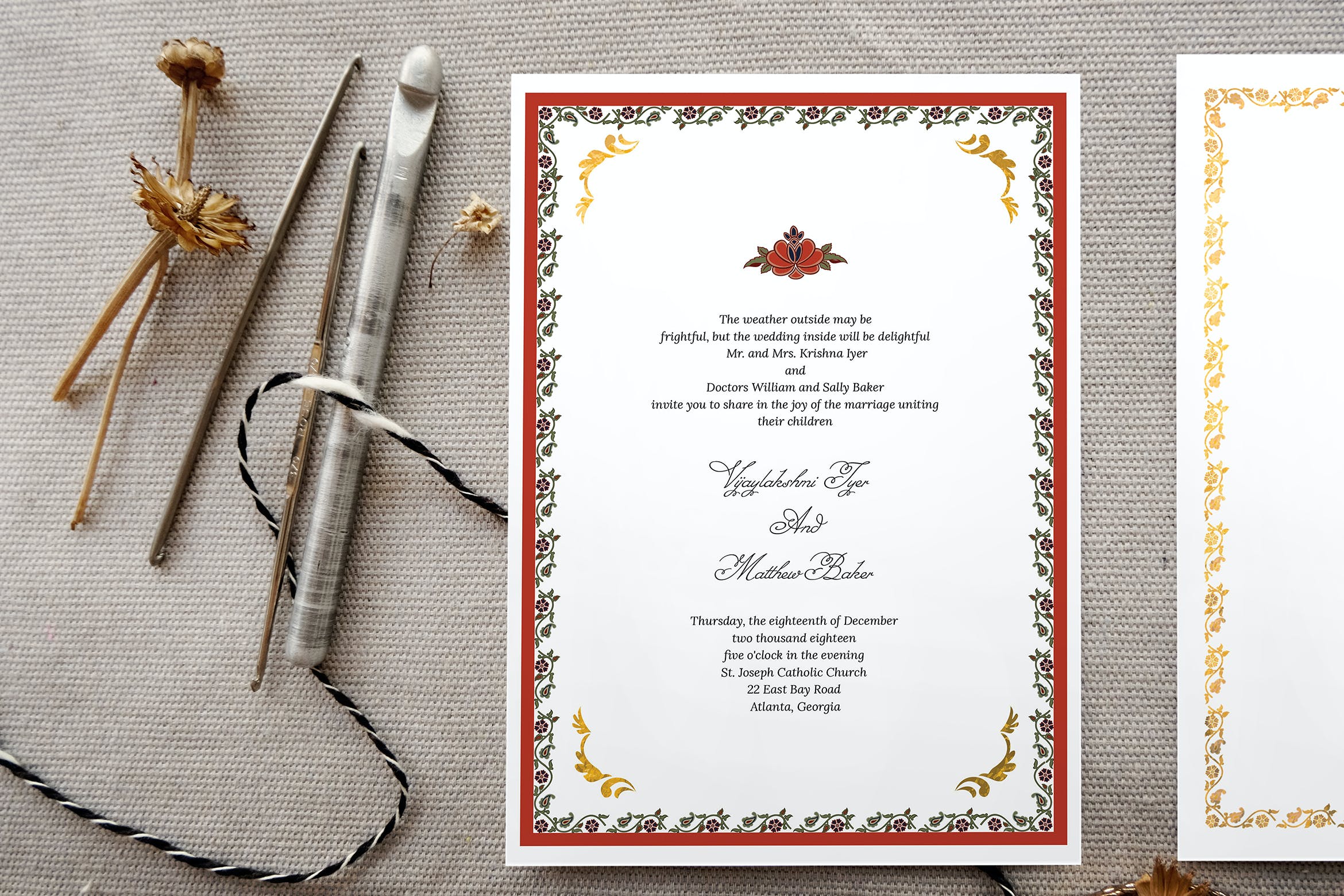 Weddings when are followed by the adjective Indian appeals to everyone. No wonder the rich culture of India and its age-old tradition still lures the people. Our age-old practices, our wedding rituals and traditions, everything about the wedding symbolises the rich ecstasy. So when you're splurging it all to give the Indian feel to your wedding, why not start with the wedding invitations. Yes, we have listed five elements which when incorporated in your wedding cards give them the flair of traditional Indian wedding cards. Here it goes the five elements:
Traditional Indian wedding cards adorned with the beauty of peacock and Indian menagerie
One of the best ways to have that traditional flair in your Indian wedding card is to have Indian menagerie like horses and camels along with peacocks. These look so enchantingly beautiful and connote Indian ecstasy well. The only thing to be considerate about is to use bright and bold colours while incorporating these designs in Indian wedding invitations. They are quite popular and appears to be very authentic as per Indian styled invitations.
Traditional Indian wedding cards adorned with spiritual emblems
As per Indian culture, spiritual emblems form the most pertinent when it comes to designing Indian wedding cards. Spiritual emblems like Ganesha symbols, conch shells, ekomkar, swastika sign, etc are quite popular. These emblems not only ascend the visual aesthetics of wedding cards, but they also hold the religious significance too and is considered auspicious when incorporated in invitations. These symbols vary as per different religious communities of India but look equally eloquent. You can easily choose from the myriad of designs available for them and you are good to go.
Traditional Indian wedding cards adorned with Mandalas and floral abstracts
If you are looking for an appealing and authentic Indian theme to be used to design for your Indian wedding cards, then Mandalas and floral abstracts are good options. They not only tweak the cards with something traditional, but they also add the flair of flamboyance in them. These patterns and designs are very ethnic and will totally leave the recipients in awe and wonder.
Traditional Indian wedding cards adorned with Sweet musings
One of the best ways to incorporate Indian feel in your wedding invitations is to use popular musical instruments. Indian tradition and music go hand in hand for so long. These traditional; instruments highlight the ecstasy of Indian traditions well. These musical instruments add to the perfect design that symbolizes the joyous celebration of love, your wedding.
Traditional Indian wedding cards adorned with Wedding scenes
You probably have witnessed it in many traditional Indian wedding cards and every time they look equally spectacular. Dulhan Doli, baraat, groom riding the horse, there are many scenes from the wedding which are popularly incorporated in traditional Indian wedding invites. You probably have some of the best Indian wedding cards samples for that by yourself. These scenes are the perfect representation of this joyous event. This is quite a popular choice
These are quite popular choices and you can easily get a lot of options in them. You can ask your designers to show you the best of Indian wedding cards samples under your budget. these elements add up to eloquence and aren't that expensive as well.