11 Best Styles Of Muslim Wedding Invitations Perfect For Your Day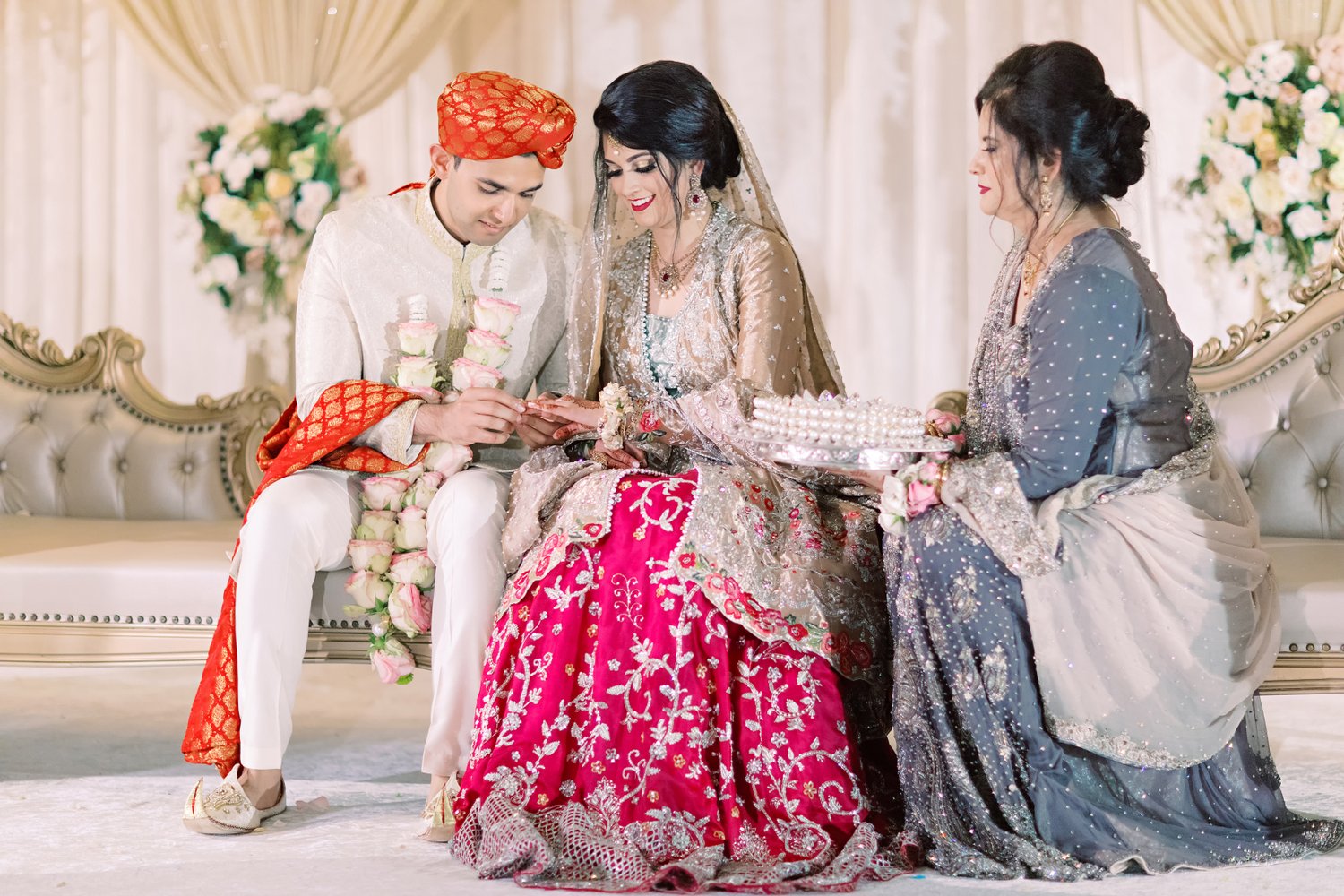 A wedding is one of the most special and important moments in everyone's life. Every bride and groom plan amazing styles of the theme wedding ceremony with a lot of enthusiasm. Of course, their focus is on creating memorable and amazing experiences for their guests. It means you need to put extra effort into choosing food, attire, food, venue, wedding invitation and many more. Muslim weddings always play a crucial role in inviting relatives and friends to the wedding ceremony. So according to the Muslim wedding, the wedding invitations should be unique and creative. We've selected one of the best Muslim wedding invitations that are in trend now these days. Look at these wedding cards and choose your wedding invitation according to your choice.
1. Put a unique touch with Portray
Muslim weddings are influenced by Moghuls and afghans that's why can can't ignore designs like domes, feathers, leaves an imprint on the invitations. You can make your wedding invitation more creative by adding beautiful Urdu poetry to it. You can add a picture of you and your partner in it that is getting very trendy in the wedding invitation design world. Surprise your family and friends with this portray designed wedding invitations that look amazing.
2. Add a unique tone to your wedding with scroll
Add a little touch of royalty and creativity with the scroll style of wedding invitations. You can also be called these cards Farman. These types of invitations symbolize royalty and elegance. You can choose the invitations made of vellum, handmade and velvet paper. So get ready to leave an amazing impression on your friends and relatives with your scroll wedding card.
3. Invite your special one with Peacock theme
Peacock themed wedding invitations adds more beauty and charm to your wedding celebration. Peacock style is always given a fresh feel and these are in trend always. Peacock invitations are available in various qualities and shades of colors. Give your wedding a spiritual and pure look with these peacock themed wedding invitations. And these are nothing less than spectacular.
4. Paisley designed wedding cards
If you're looking for tradition and style then these paisley designed wedding invitations are the perfect choice for you. In the Urdu language, these types of wedding invitations called Carrey. you should go with handmade paper invitations with paisley crafted with Kundan for a simple and high-value look. There are endless options of style and quality for you. Choose your invitation card according to your choice and themed wedding.
5. Impress your recipients with Customized Add-on invitations
If you're planning a modern and royal Muslim wedding ceremony then these customized invitations are best for you. These add-on invitations have become very popular now these days. These add-on customized invitations give your wedding sophisticated and also contemporary feel. Choose simple templates for this add-on invitations and make your guests feel more special with these royal cards.
6. Personalized photo invitations
A personalized touch to your wedding invitation is a great way to leave a great impression on your friends and relatives. You can use a couple of pictures as your invitation background. For a unique look, you can use a black and white picture of the couple. If you're planning a destination wedding then you can also use your destination venue picture as the background of your invite. It will give an idea to your guests about your destination wedding location. Make sure if you're picking a dark shade background then match it with a light shade of letters and if you're going with a light shade of background then match it with a dark one.
7. Reverse mirror invitations
These are interesting and unique wedding invitations. The wording of these reverse mirror invitations is written in reverse order and you can only read it in a mirror. You can also place a small decorative mirror in each envelope along with these cards. Contemporary and unique invitations are always appreciated by people. These cards look amazing and interesting but these are a little expensive. If you're doing a budget wedding ceremony then this style of invitation card can stretch your budget.
8. Amazing Rustic wedding invitations
If you're going to get married in the countryside or any grasslands then these rustic wedding invitations are a great option for you. Design your invitation according to your rustic themed wedding and use your location picture as your invitation background so that your guests get an idea about location in advance. Rustic wedding invitations give a royal look and these are a unique style of Muslim weddings.
9. Animal-themed wedding invitations
Did you like animals? If yes, then just go with this amazing animal theme. Some couples who love animals are choosing these types of cards. These cards look very classic and modern. These wedding invitations will surely attract the attention of everyone. Let's do something new to ignore that common and boring designs and choose something adventurous.
10. Music-themed wedding invitations
Mostly these music-themed wedding invitations are chosen by Muslim weddings. This one is a great choice for music lovers and represents your bond with music. You can give a playlist along with this and if you have any music theme wedding ceremony then do not think that must just order this invitation. But make sure you have a good budget because these cards are very expensive.
11. Art-deco style wedding invitations
Did you ever see Muslim weddings without heavy decor? Mostly Muslim weddings are very decorative then why get back in wedding invitations. These wedding invitations look very decorative and beautiful. The card designers use glitter sparking on it to give it a shiny and glittery look. If you love decorative pieces and just go with this.
A wedding invitation plays an important role in every style of the wedding so keep this unique and beautiful. People just see the wedding date and venue address in wedding cards so make why wasting that much money on these invitations. Choose a wedding invitation according to your budget and just think one more before ordering expensive invitations. Hope this will help you in selecting your desired wedding invitation card easily. Which wedding invitation you like most for your Islamic wedding? Let us know about your decision and tell us through your comments.
If you belong to any religion you must check Indian wedding cards or Indian wedding invitations for your marriage.