Take Care of Invite Text while Selecting Scroll Cards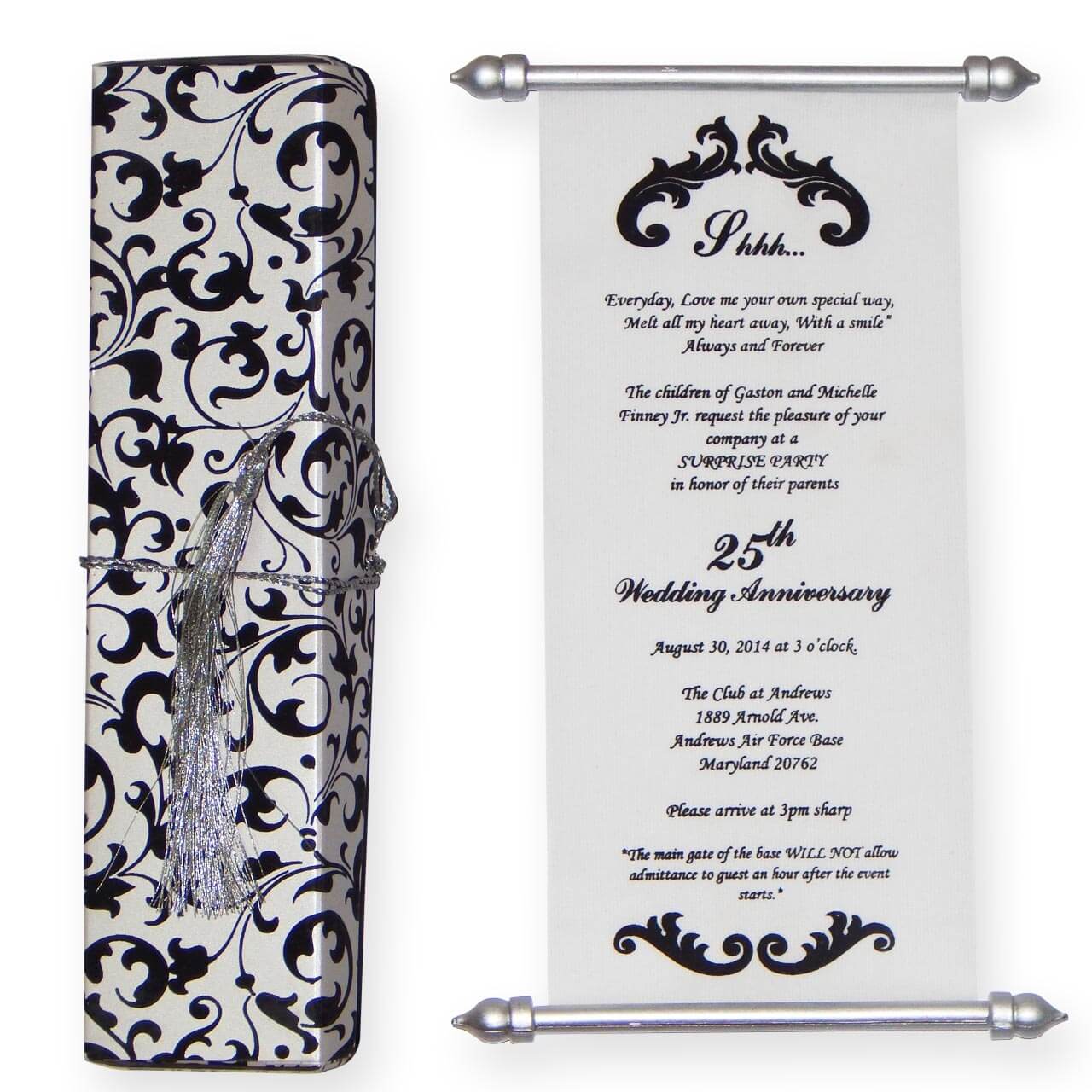 A wedding day is the most important part of everyone's life. This beautiful day comes once in life so we want to enjoy each and every moment of this day. There are lots of preparation like wedding cards to the wedding theme, wedding venue for wedding food. As we all know there are lots of preparation needed for the wedding day, but the far most and most important thing is wedding cards. As it is a very small but most important thing in the wedding. Wedding cards are the most important part of every wedding. Wedding Day is the most precious day in everyone's life and it should be celebrated.
A wedding day is the most important day in everyone's life. Marriage is one of the most important moments of life. Every couple wants it to be unforgettable for them and their invitees for their entire lives. They keep looking for unique ideas to make their nuptials exemplary. Such kinds of nuptials are composed of many elements and invitation is one of these. Sending an invitation is an essential part of modern wedding etiquette, but it is not limited to just sending out. It is an impression of your marriage, so try selecting a unique one. There are many choices for invitations available in the market, but patterns of scroll Indian wedding cards have been popular among couples these days.
Scroll wedding cards have been popular for the ancient time when emperors used these to spread the news of marriage to the whole kingdom. Today, these are used by many couples to give royal look to marriage. Many Indian wedding card vendors are providing different types of scrolls. Since you are trying hard to make nuptial special, you selected card should put a long lasting impression on invitees. Everybody have different opinions about selecting invitations, but there is one common. While selecting scroll Indian wedding cards, be careful about importance of invite text.
Invite text is an eminent element of every wedding card. You should be careful while finalizing it. Sometimes happens that you finalize content and send it for printing, but forget putting something important like venue of reception party. You notice this after all scroll Indian wedding cards have printed out. You should keep hard copy of invite text and get it checked by friends and families. Some mistakes you cannot catch by your eyes but others can do it easily.
Well, it is essential to take care of invite text properly. If something goes wrong in Indian wedding invitations, it will be difficult to correct.