Should Avoid These Common Mistakes While Choosing A Hindu Wedding Invitation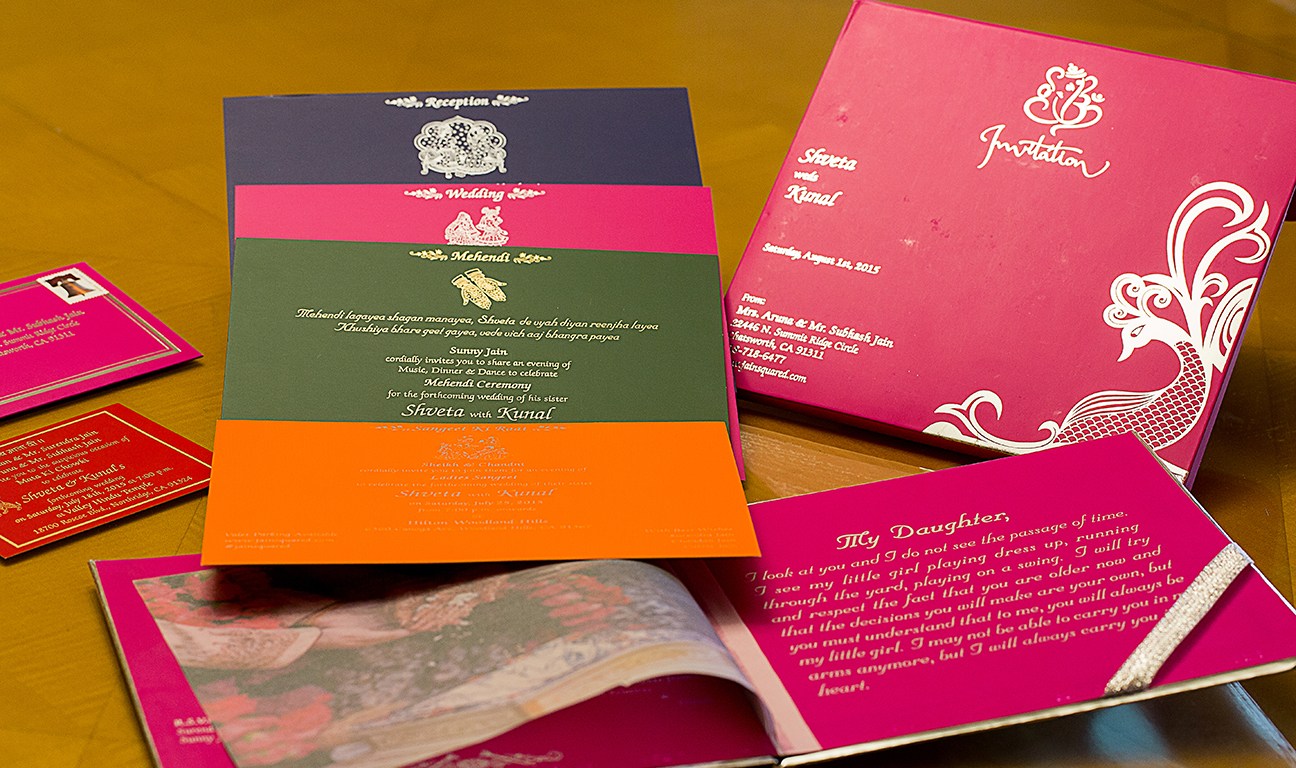 Hindu weddings are famous for their traditions and rituals. Excitement for the wedding ceremony can be felt in every family members, friends and also relatives. People get start their wedding preparations before months in India. Family members practice their dance performance for the sangeet ceremony. The bride and groom get busy doing their shopping and going to saloons. There are many rituals that you can enjoy a lot in it like engagement ceremony, Ganesh pooja, tilak, mehndi ceremony, Haldi ceremony, Sangeet ceremony, Phere, Chuda ceremony, Bidaai and many more. In such a rundown, wedding invitations are often overlooked. There are a few mistakes you should avoid while choosing your Hindu wedding invitation.
Stupid spelling mistakes
Did you ever notice the spelling mistakes in wedding invitations? Literally, it has many silly spelling mistakes. Be more particular about your wedding invitation stationery. Make your invite mistakes free and leaves a perfect impression on your recipients. If you don't have good English skills then ask your friend or relative for help who has command over the English and make him the head of the proofreading task.
Adding each color to your wedding invitation
It is a wedding invitation, not your craft project so do not mess it up with colors. Hindu weddings are very colorful but making colorful wedding invitations is such a cheap idea. Choose and set defines color combination and go through it. Don't try to fit every design and color into your invitation.
No time to proofread?
Couple gets that much busy they don't have time for reading their wedding invitations properly. Don't be careless when you avoid reading your invitation wordings, it prints with many mistakes that make your wedding card imperfect. Cross-check each thing properly including the time, date, address, names, everything!
Chocolates in warm days that too packed in paper box
Most of the couples plan to send sweets along with their wedding invitations. The idea is great no doubt but please pay your attention to the cons of sending sweets or chocolates far away, especially in summer. It is a straightforward waste of money and prestige.
Overlooking the thank you cards
Though the thank you cards are not a fad in weddings. If you are planning to send your friends and relatives these cards then do it nattily. Communicate your requirements and ideas for thank you cards when you talk to your wedding stationery dealer about the invitation. Try to order cards beforehand so that you can write wording according to you.
Relying on postage
Courier your wedding invitation, please! At least you will have the tracking option available and you will be assured that the invitations will reach on time. Being dependent on postage may bring you in trouble.
Stuffing in all that you know
It's just a wedding invitation, not your photography! Avoid making it too lengthy by putting the information incorporated into it. Adding bulk of details will confuse your recipients and the highlights of your wedding ceremony will get hidden. Keep it simple and short.
So, we hope you will not going to do these silly common mistakes. Appreciate us with your comments and keep in touch with us.
Here are some attractive Indian wedding cardsIndian wedding invitations