Beautiful Wedding Outfit Colors To Look More Gorgeous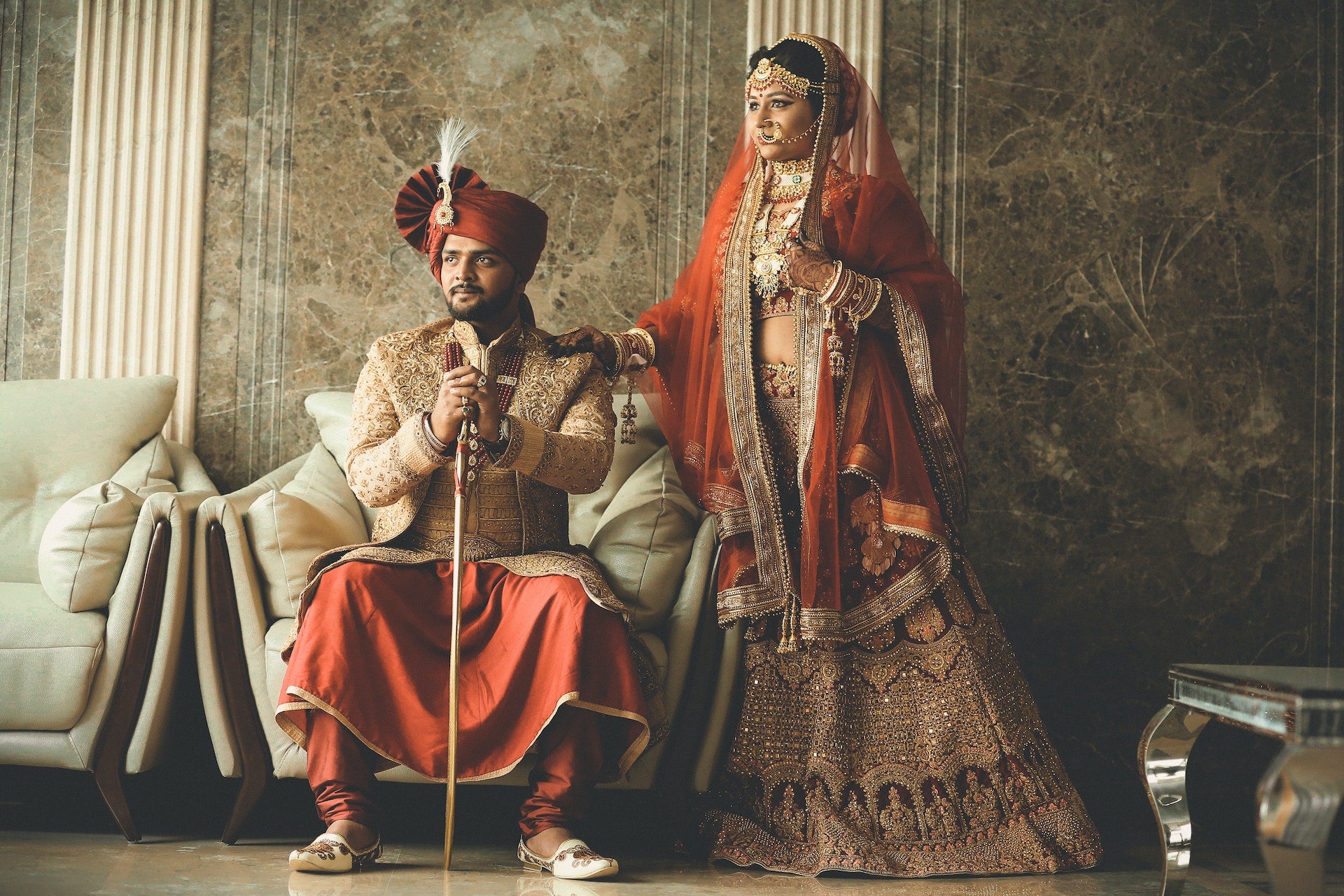 Are you getting confused about choosing your wedding outfit color? There are many shades of wedding outfits that will make you confused. Choose a color that better suits your body and also with your wedding venue. Choose your wedding outfit theme with our guidance. Let's have a look at some wedding outfit shades that will make your wedding more gorgeous.
Combine white and green
Look stunning with hunter green set against white palette shade of your gown. This color trend has become more popular with this winter wedding season. You can also decorate your wedding venue with green and white flowers and decor accessories. Match your green tie with your clean white shirt for a classy look.
Blush, pumpkin, and sage
This color theme is perfect for an outdoor wedding ceremony. These colors look fabulous with dim lights and matching flowers. Add extra beauty to your wedding these unique colors. You can also add a special touch with having a cake of these shades. These colors bring foliage vibes into your special wedding celebration. These colors represent the changing color of trees that looks stunning. Decor your venue with blush, pumpkin and sage flowers or real leaves for a unique touch.
Shade of purple
Are you one of those purple people? Purple dress, purple flowers, purple decor and of course, you need a purple wedding invitation too. Choose a purple shade of your gown with matching colored tiara for setting a new example in the wedding ceremony. If you're a lover of purple shade then go ahead without thinking so much.
Natural green and mustard
Mustard is one of the trendy colors of the wedding. Match your mustard gown with a natural green shade of accessories. And do not use any other color with your mustard gown. Use mustard-colored decor and use the green shade of utensils. As these colors represent beauty and nature, it is a good way of starting your new happy life.
Gold and navy
Go classic with gorgeous shades of gold and navy. Give a royal touch to your wedding celebration with a navy gown and get a royal touch with the golden shade of decor. Do not do over, it looks cheap. You can also use artificial navy shade flowers with gold leaves to decor your wedding venue. Set a royal tone with navy and gold shade of wedding invitations and save the date.
Boysenberry and white
Steal the attention of your guests wearing a boysenberry gown with white accessories. This color gets popular in the wedding colors world and easily catches all attention. Pair your boysenberry tie with your white shirt to set a unique tone for your wedding ceremony.
Maroon and sea blue
Picturing the sea breeze in your wedding ceremony to set an example for weddings. Wear a maroon shade gown and get blue flowers with you when you entered the venue.
Plan a unique theme colored wedding with these classic color combinations. Which color combination did you like most? Tell us by placing your precious comments.