Live Every Moment of Your Marriage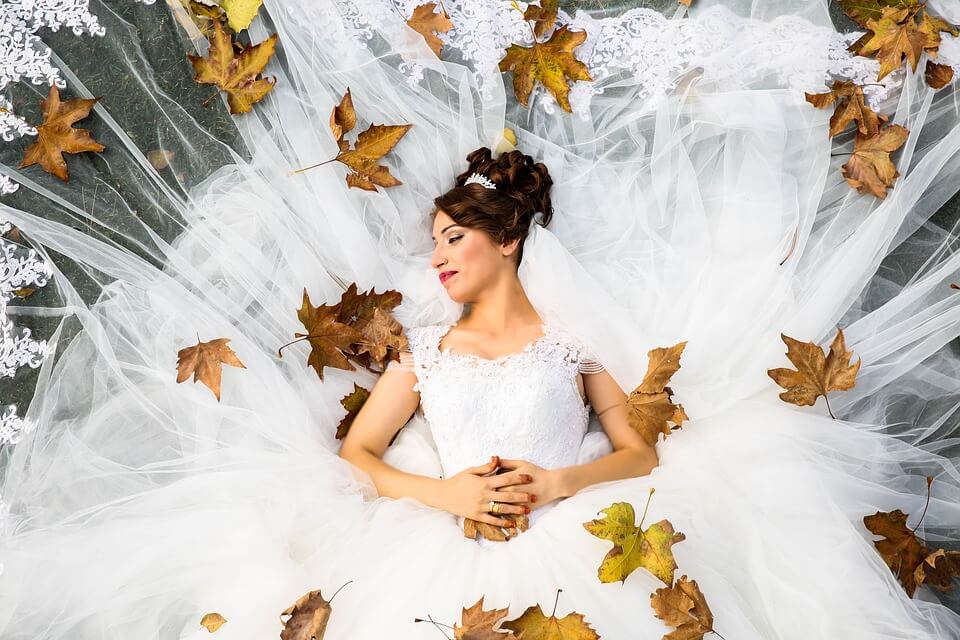 We all know that marriage is the most critical event in one's life. And since it happens once in a lifetime, it is most lavishly planned and executed in most countries. It is not a one-day affair and is an event most elaborately designed in one's life. It is the time to materialize dreams you saw as a child. At some places, it is elaborately celebrated to please the guests, and a wedding instead of being a personal affair reduces to a matter of prestige.
Since it is the time to celebrate the union of two individuals for life, the whims and desires of both the bride and groom must be given utmost importance. However, this is seen opposite in the case of many individuals where everything is planned and executed as per the wishes of all the people except the bride and the groom.
At this juncture, the bride and groom must take active participation in the planning and execution of their wedding ceremony. Be it printing of wedding invitation cards selection of outfit and jewellery for the bride, selection of engagement rings, booking caterers, hiring choreographer, hiring a decorator or even shortlisting dishes for the wedding menu, and everything should be done according to the preferences of the bride and the groom. And the bride and the groom both must live each moment of their wedding.
Right from the selection of wedding invitation card design to the final appearance and everything in between should involve them ultimately. The couple must embrace all the things happening around them during this time as this is the only noteworthy moment that will occur once in a lifetime and will give you lifetime memories.
The bride and groom must engross themselves in each function and provide suggestions if any. The wedding that will take place will leave an indelible mark not only on the guests who shall be visiting but most important to them as a bride and the groom. This feeling itself is so overwhelming that they must incorporate their very essence in the wedding through the gifts they shall be giving the relatives, or the signature drinks that they shall be offering or even the dishes in the buffet.
It is once in a lifetime experience and please ensure that you have no regrets to carry. Do all that you like and make sure it makes you the happiest couple together.
There are certain tips and tricks which every bride and groom must keep in their mind during their marriage time.
a) Give Priority to Important tasks
During a wedding, you must focus on all those things first, which are essential for you. You should make a to-do list and finish the tasks as per your planned schedule. You must not rush into any decision and think twice before making any significant decision.
b) Don't take the stress
It is well said that stress is a dangerous aspect leading to the end of life. By taking the pressure, you may end up your task with less effort and less creativity. Hence, you must plan and do all the marriage chores with confidence and without anxious feelings.
c) Trust God
Planning a marriage is not an easy to do thing as it requires a lot of planning and to do's. Hence, it will bring some pressure and negativity in the mind of people who are indulging in it. See, there is no need to do panic. You simply need to have faith in God and perform all the work with the belief that God is with you.
d) Be cool and calm
It is essential for the bride and groom, to remain self-confident on a massive day. Their overall confidence and belief in themselves will boost their look and add a shine to their personality at the ceremony. So, both the bride and groom must remain optimistic and cheerful on the big day.
e) Wedding planning book
If you, the bride itself is going to plan your wedding, then you must buy a wedding planning book. The book will display all the best tips and tricks which will add elegance to your wedding in your budget. You can make the entire scheduling and order list in this book and manage it.
f) Notice Newlywed couples
It would be best if you started noticing newlywed couples from a few months before your marriage. This will give you vital relationship goals. You can even read magazines or blogs telling stories and lifestyles regarding the newlywed couples. You can ask their marriage experience in personnel.
g) Don't shy to take advice
To make your marriage event, a grand and glittery time, you must take advice too. It is good to do all that you like, but sometimes, good and enhanced advice turns out to be more relevant than anything else. You can take advice from your loved ones, or any trustworthy folk, your relatives, friends, neighbours, etc.
h) Involve your friends and family members
You must give tasks to your near and dear ones to make the wedding day special. The participation of your loved ones will bestow relief to you. Much of the duties from your shoulder will be reduced. This will make you happier and less anxious for the day.
i) Engross your fiancé in planning
When you start planning for your wedding day, you must involve your fiancé too. Sharing the views and preparing for marriage can be fun and fantastic for both of you. This will increase your bonding. You will understand each other better and simultaneously learn to cope up with each other.
j) Offer returns gifts with thank you card
Generosity always reimburses in long terms. A kind gesture can remain remarkable for years. Hence, you must give gifts and cards in return to all the guests present on the big fat occasion. Your kind and an adorable gift will send every guest back with a pleasant feeling.
See, there are endless items to be put on this list. But most importantly, you must be delighted and cheerful on the big day. After all, it's your marriage day.