How To Prepare For Dance For Wedding Occasion?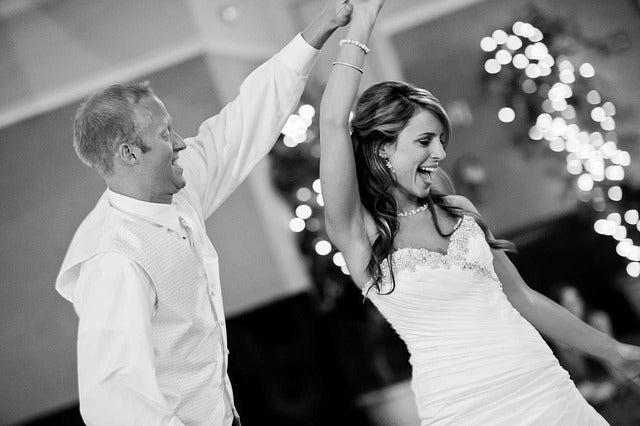 As we all know wedding occasion brings joys, happiness and hectic schedules from selection making of Indian Wedding Cards to taking dinner on the wedding day. In the midst of this entire exciting affair, the most important thing is to make the day memorable and prideful for everyone. And if it is related to rejoice and felicities then how can one forget to plan a dance for the big day.
In this content, I have given you some instructions which you must follow while preparing for the dance on any near or dear one's wedding event. People who love dancing usually cannot stop themselves to sway and spin in the wedding event. Cheering up for the wedding couple with a cocktail in hand, most of them love to dance and beat the floor. If you are one of those then follow these ideas.
Make a List of Songs
Move your eyes through all the evergreen songs from past hundred years to till date. Listen to each and every track. Then select a song or few songs to prepare your dance. The songs which are really heart touching will enlighten the wedding day with your dance. Hence, to make your dance unique and most exaggerating you need to select correct songs. After you have decided on four to six best songs, make its list and you can either make a fusion or choose one song for your dance.
Learn the Dance
The most fundamental aspect is how you learn the dance. You can either follow any YouTube video to learn the dance steps, or you can learn the complete dance from any choreographer. Whatever you do, you should focus on each step and practice a lot. Practice will boost your confidence and you will be able to remember all the steps at the final event. You must wear the shoes while practicing dance which you will wear on the wedding day.
Be Choosy
You must be choosy while picking your attire for the day when you will be dancing. Your outfit must match with the dance song. You must pick the accessories and outfit according to your dance song. If in case, you are unable to match the things then you must opt for the most relevant outfit which goes in rhythm with the event and dance song. All these small aspects will make your dance look gorgeous and eye-catching.
Make it Memorable
You can use any prop along with you for your dance at the function. You can even create a group of two or three people and have a group dance. You must try to become graceful and look beautiful during your dance to attract the audience and make it a memorable day of your life. A snowy bluster or any firecracker can add glamour to your dance event. Here, my suggestion is that eat something light before coming to the dance floor. A heavy meal can make you feel clumsy and drowsy at the event.
Be Organized
Tell the musician to play the song at the correct timing. You must dance in the middle of the program. It is that time when everyone is in the mood to have fun and frolic at the party.
From rumba to salsa, there is a plethora of dancing styles prepared for any wedding occasion. You can set the mood and began the footsteps. Remember, whatever you do, you must be keen and focused on your action. The season of the wedding is almost at the threshold and you definitely must be having some finest wedding events to visit. I hope my words will encourage you to prepare for the dance for wedding occasion on a positive track.