Fancy Cocktails to Adorn Your Wedding Day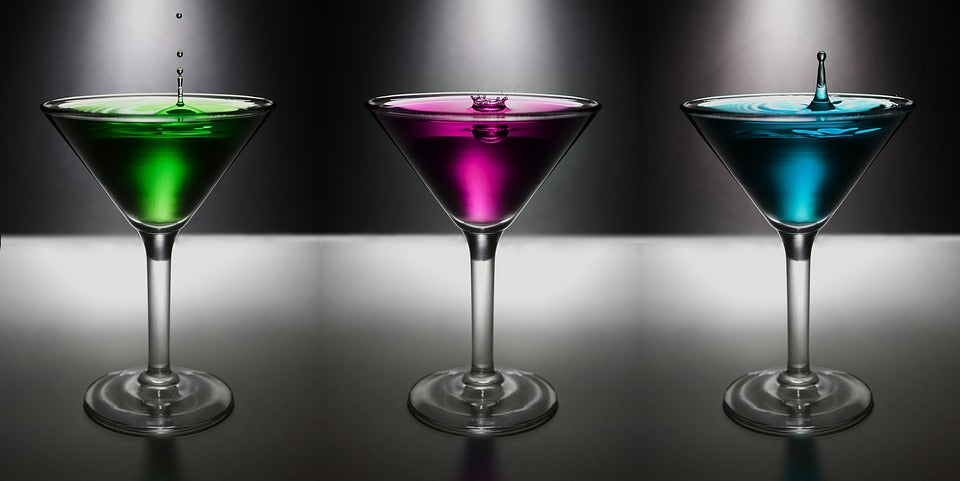 People plan their wedding for months and still when the time comes they still miss a few things which can actually embrace the shine of the wedding. Things like finding the best invitation cards. A lot of trendy designs are there to collect from. Some even try traditional Indian Wedding Cards, others go and buy wedding cards online. But come what may, people always tend to forget that there are a lot of different types of cocktails which they can enjoy according to the theme of their wedding. Here is the list of 5 different cocktails that will adorn your wedding day.
The theme of a wedding can be of various colors and backgrounds. People may or may not wear clothing according to the theme. But if the theme is bright and sunny this is the best drink for you all, as the orange color of tangerine will brighten the room, and the vodka will lighten the mood. Everyone will enjoy the wedding along with the dire thirst of being soaked in the tangerine flavor of the amazing drink.
The fresh aroma of ginger with some added essence of green tea will calm people and lead them to a mental state of happiness. The Gin in the drink will lead the guests to a trance where they will enjoy your wedding and appreciate the starting of another great love story which will last forever.
With one ounce of Bacardi Superior Rum, half an ounce of blue curacao, two ounces of pineapple juice you may create a marvel which would make your wedding much more amazing and all you would have to do to prepare the Knottie Martini is to blend the juice, the blue curacao and the rum in a shaker. Pour into a chilled martini glass, garnish it with a slice of pineapple and serve it immediately.
Spiked Chocolate Milkshake
Here is a drink that no one could say no to. When 8 ounces of dark rum gets mixed with 6 scoops of dark chocolate ice-cream, which is then slowly blended with 6 ounces of Kahlua. At the end of everything pour some club soda from above. The milkshake hence got when putting into shooters serves as a perfect midnight snack.
White cosmopolitan is a drink which suits your status and makes your guests feel on the brink of giving in. That this is high time now, I should get married too. Just 2 parts of vodka and one part of part St. German will give the essence and cranberry juice with some lime juice will provide flavor. Shaking them together and serving them will make your Cocktail amazing.
Enjoy your day with some of the exotic drinks and enjoy your wedding to the fullest.
This drink is one of the finest frolics for any cocktail party. 1.25 oz. Tanqueray London dry, 0.75 oz fresh lemon juice and 0.75 oz honey syrup can altogether be mixed well in a shaker and poured with champagne, garnished with lemon twist and brandied cherry can give a cool freshness. This drink will surely make your mood pleasant and appealing. This royal drink is indeed a message of noble treatment to your guests in the cocktail party.
Simple add 2 oz of Plymouth gin and 0.75 oz of noilly prat vermouth and pour some ice cubes from top. This fascinating drink will change the mood of your guests in the cocktail party and they will rejoice and celebrate the evening to the maximum. This long-lasting drink is always a startling experience for the guests. You can titivate your wedding with this sweet and marvelous drink.
This drink is an inspiration of national flower of England. Combining the ingredients, shaking it and adding champagne to it with garnish of rose will definitely offer pleasant smell with pleasant taste to the guests. 2 teaspoon rose jam, 1 oz Hendrick's gin, 2 oz champagne, ½ oz lemon juice etc. are all the ingredients to make this lavishing drink.
This is rum-based cocktail which is exaggerating and exhilarating for the guests is also appreciated in parties. This drink is perfect felicitation for any evening party. This drink is refreshing punch of lime and mint. To adore any evening occasion, you can keep this item. This beautiful looking and sweet flavored drink will melt your guests and create a classy ambience.
One of the mesmerizing drinks which will carry you back in time. This great cocktail will be perfect for a reunion with friends. There is addition of orange juice which will make your mood. This recipe is a traditional hallmark at many places. The perfect drink to cherish one of the functions in wedding and to make your guests happy is none other than twisted whiskey sour.
A beautiful drink which is originated from murky and brought sweetness and acidity into perfect harmony is the drink of Margarita. Blanco tequila, fresh lime juice, orange liqueur etc are the ingredients which make this drink more relishing and alluring. This drink gives hale and hearty energy and is good for the mind and body. People usually like this drink and often keep it at family functions.
One of the popular drinks which adds flavor and enlightens the mind randomly is this one. This drink can be seen at many occasions and is most loved by people. 1 and ½ fl oz of whiskey, 1 and ½ fl oz of vermouth, 1 to 2 dashes of sugar syrup, 1 to 2 dashes of orange bitters, and a squeeze of lemon peel will make altogether a saccharine and charming flavor for the party.
The above-mentioned drinks are some of the finest and amiable delighted which you can choose for your cocktail wedding eve. According to the occasion and mood, these cocktails can be considered.
Enjoy your day with some of the exotic drinks and enjoy your wedding to the fullest.