Creative Ideas for Wedding Centerpieces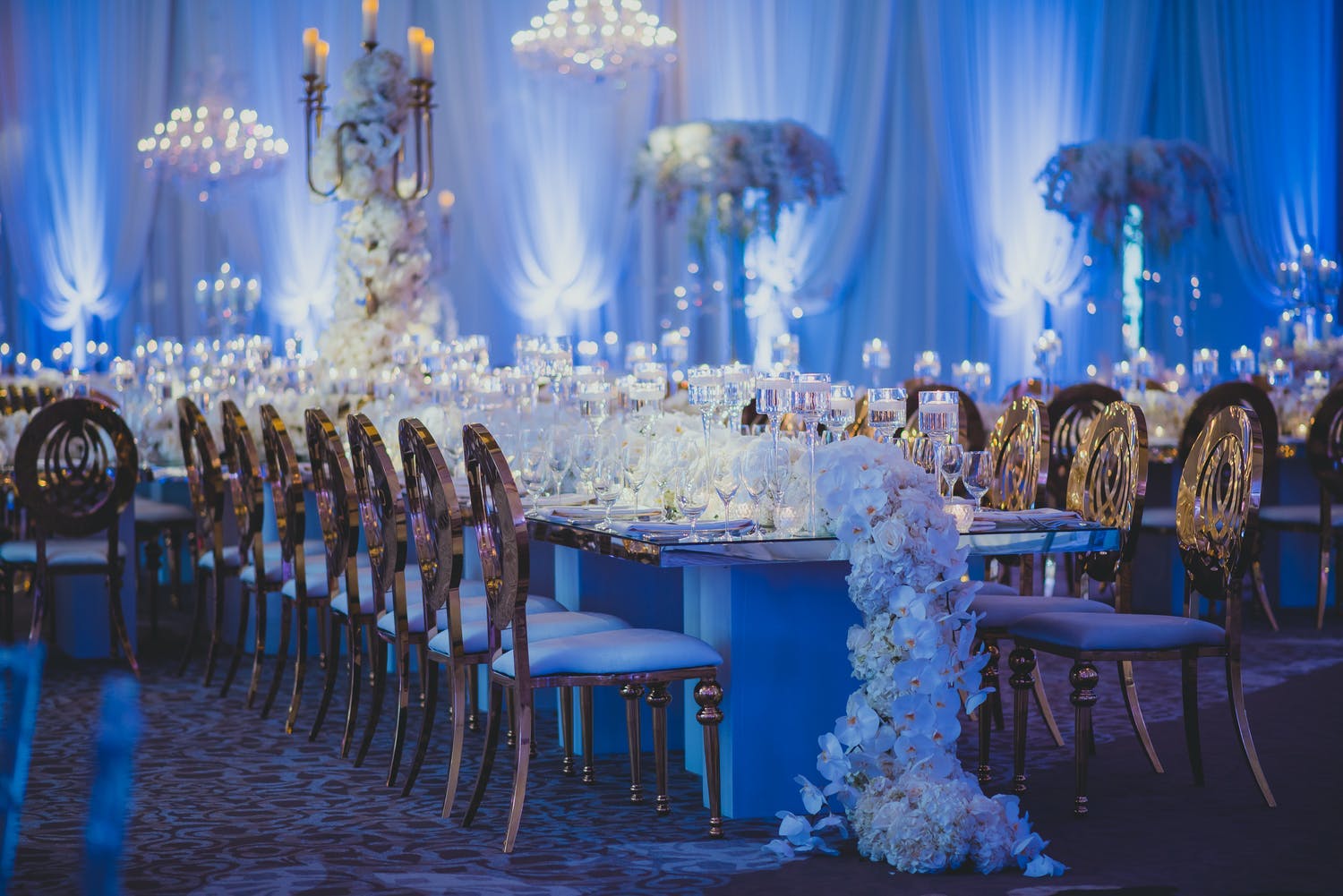 Every wedding ceremony includes loads of work to be done. Like having scroll Indian wedding cards instead of regular invitation cards. Creating the surrounding of the wedding destination is important, so, that your guests can say WOW. All the little touches matter. When it comes to choosing the wedding centerpiece; it could become really perplexing to have a superlative idea. But we are here in rescue
Flower vases are just outdated to use in centerpieces. These beautiful tea tins can hold gorgeous flowers. Colorful tins holding floral can steal the focus of your guests really well. Different sizes of tins will give a vibrant look to the wedding ceremony.
Sand jars or bottles are a classic way to give a wonderful look to any place. You can take any transparent bottle to fill it with sand. Coloring the bottle will also do an incredible work in beautifying the area.
Natural flowers are commonly used in centerpieces because they look beautiful. But paper flowers aren't different from them. Imagine the whole area filled with colorful florets made of paper. It is easy to make a paper flower. Just grab paper and scissor, now you are ready to make some stunning paper flowers.
Floral decorations give an adorable view to the wedding celebration but trends are changing. People are finding uncommon methods to garnish the centerpiece table. Everybody loves a scene full of vintage decorations. Here vintage books do a great work on centerpiece tables. Just arrange them on the table and put other elements on it like glass bottles.
Balloons are not just for kids, they can also give a magnetic appearance to the centerpiece of the wedding. There are various types of balloons available in the market, you can buy and tie them to the table. It is a quick way to stun your guests.
Small things can do a lot in these types of situations. Giving color to the white rice can add splashy affect to your centerpiece table. Fill the dyed rice in bowls and jars.
The list can never get to an end; it is up to you and your creativity. You can use your imagination to try new ideas for the centerpiece. Start by thinking about all the likings and hobbies of the wedding couple. People also include a picture of Lord Ganesha in their Hindu wedding cards. It is believed to be a good manner. You can use these in your centerpiece too.