Checklist For Wedding Stationery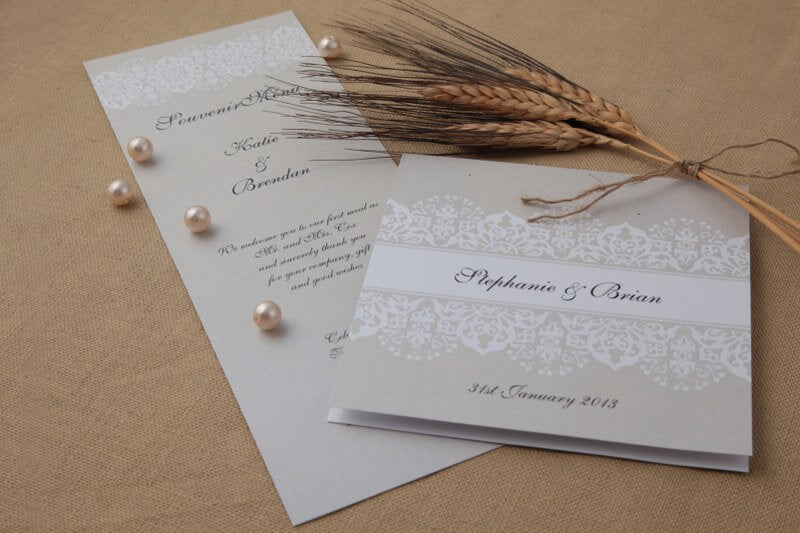 As much as a wedding is important for the bride and the groom, they tend to make some mistakes along the way. The most common mistakes made by any organizer is that they give the least priority to the wedding stationary. Wedding stationaries are the most important of all the preparations. For an instance, if you have made all your preparations and forgot to send cards to your near and dear once, whom are you supposed to give a treat of your wedding? So you can choose out of a large variety of wedding stationary. You can buy Indian wedding cards online as well if you wish to choose from a wider range of cards.
Invitation:
The most essential of any wedding stationery. The invitation is made up of several pieces, an outer envelope, an unsealed inner envelop, the invitation and a reception card and the last and very important an RSVP card with a prepaid stamp on it. The invitations are now very impressive and with a new look. Great textures and amazing engraved printing the invitations have touched the souls of different people time and again.
What we must consider is to order the cards 4-5 months prior to the wedding as we need time to proofread it and send them and then wait for the response of the invited.
Reply Cards:
The reply card is sent along with the Invitation and has the same calligraphy and design as the main invitation card. The pre-stamped card is sent to the guests to be filled with the number of people who are going to attend the wedding.
Reception Cards:
These cards are also sent along with the wedding cards but with a different motive. These cards are placed as they are to enlighten the guests about the whereabouts of the wedding and the destination and the timings. In some cases, the reception cards also hold a small map of the location as well.
Wedding Programs:
In some of the official wedding ceremonies when there are a lot of programs to be attended with some nice performances like dance singing and toast at that time such cards come in handy. These types of cards are meant to be ordered around 3-4 weeks before the wedding when all the arrangements are done.
Place Cards:
Well, every guest should have the perfect idea about the sitting arrangement and so are the place cards helpful as they names of all the guest who are going to turn up in their respective places. To order the place cards you should wait until 2 weeks to the wedding so that you can get all the RSVPs possible and then you can go ahead and get them for printing.
That would be all the preparation you need to complete your wedding stationary.