Celebrity Guests-List On Meghan Markle And Prince Harry Wedding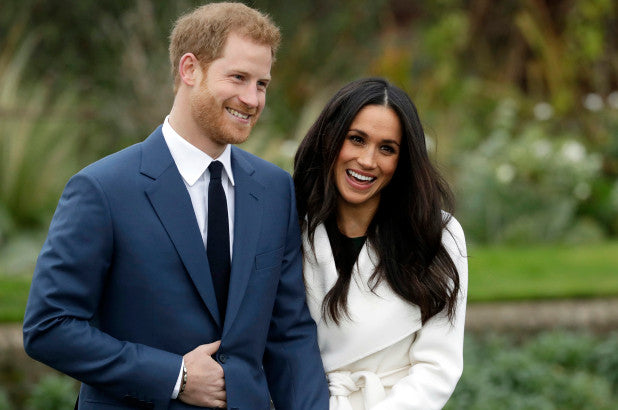 Most talked wedding of year 2018 – wedding of Prince Harry and Meghan Markle! It was bright sunny day of 19 May and around 600 guests arrived at Windsor Castle. It was a star-studded affair and no political figures were invited. Meghan Markle and Prince Harry have distributed their Indian Wedding Cards to limited people and there were not as many guests as seen on wedding of Prince William who tied the knot in 2011.
It was a striking Saturday and nearly 2640 people were invited on the grounds of Windsor castle. Among these people, there were folks who have established strong leadership in their communities. Let us look at the celebrities who were present on the big day to cherish the wedding couple.
Oprah Winfrey
Oprah Winfrey is American media proprietor, talk show host and an actress. She wore a light lavender dress and broad brimmed straw hat. Winfrey had tough time when she realized that her dress is too white after arriving in London. As reported by one of her close friend, Gayle King, a dress was made ready overnight for Winfrey.
Idris Elba and Sabrina Dhowre
Idris Elba is british actor and popularly recognized for his roles on The wire and BBC One series Luther. He and his fiancée, Sabrina Dhowre waved their hands and walked into the chapel. Idris Elba was in back shiny suit and her fiancée wore black and white outfit with grey hat.
George and Amal Clooney
As per the reports, Meghan and Amal have known each other from past times. Amal Clooney is basically a british Lebanese barrister and she has done her specialism in international law and human rights. Amal Clooney was in dark yellow attire with same colored hat on her head whereas George was in grey suit.
David Beckham
This young man is English retired professional footballer. He played for several national teams till now. The first English player to be successful in achieving league titles for four different countries, David Beckham also waved his hand in front of media and walked inside the event. He was in black suit along with goggles on his eyes.
Sofia Wellesley and James Blunt
Sofia Wellesley is a granddaughter of 8th Duke of Wellington and James Blunt who is married to her is singer. Both were invited as guests on the big wedding affair. Sofia Wellesley wore multi colored outfit with floral hat. She look damn pretty and cheerful on the wedding day.
Priyanka Chopra
Priyanka Chopra is an Indian actress and miss world 2000. She is singer, film producer, and philanthropist too. During her Quantico starrer series, she became good friends with Meghan Markle. This celebrity guests too walked inside the chapel. Priyanka chopra look beautiful in purple attire with purple hat.
Janina Gavankar
This celebrity guest is an American actress and popular musician. She is widely known for her Iden versio in Star Wars battlefront 2, shiva in The League, etc. She wore orange attire with black hat with totally personified with her figure.
This is the list of some of the well known guests on the lovely celebration of Meghan Markle and Prince Harry.