Budget-Friendly Rustic Wedding Decoration Ideas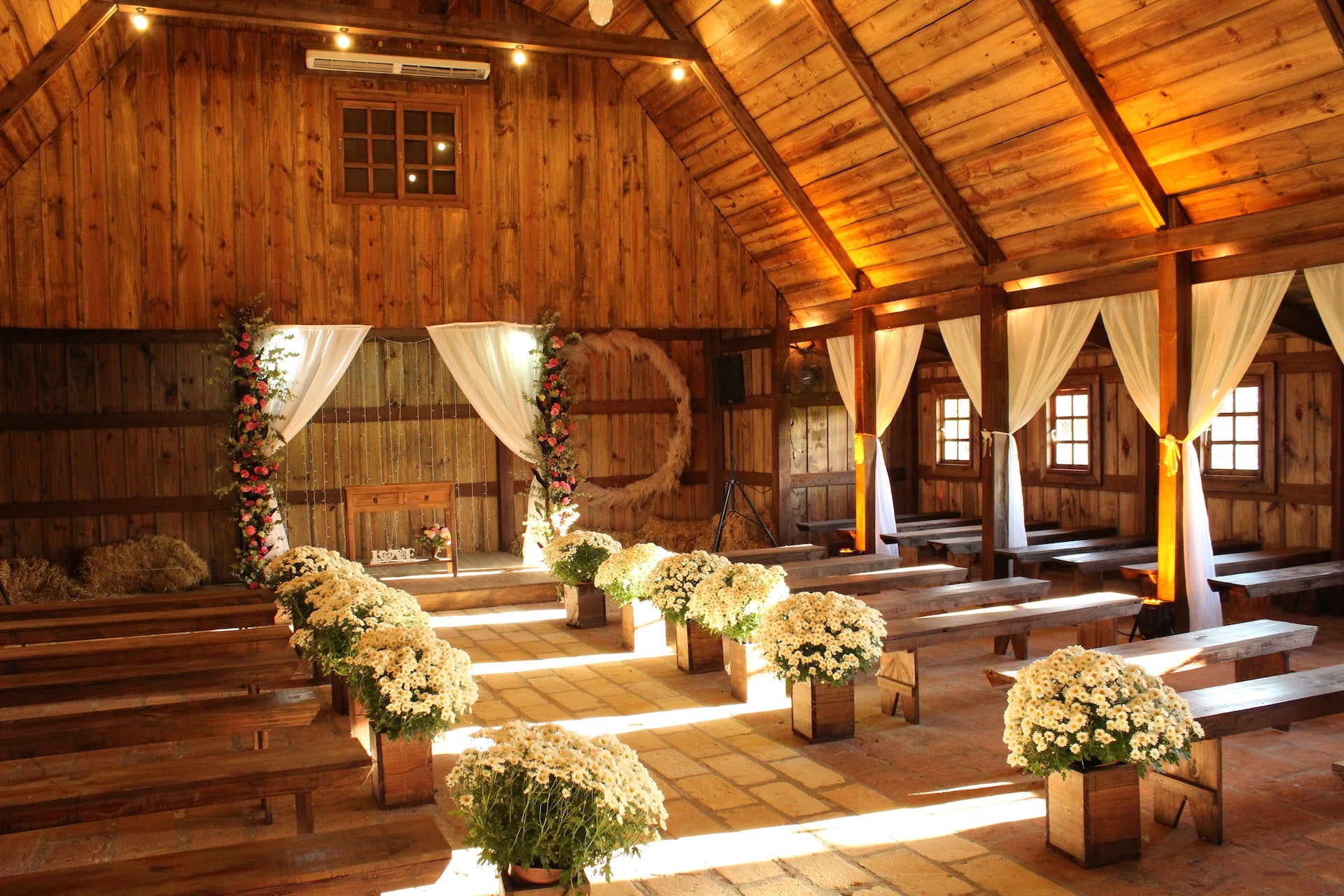 Rustic weddings are awe-inspiring and heart touching with brilliant decoration. Rustic themes usage cozy and comfortable surroundings in compare with the perfect traditional weddings. These weddings can be organized in a manner of farm, backyard & lakeside and woodland wedding that appear just perfect, refreshing, old and tempting.
These weddings don't demand lavishness and pouring money like water. We can add personal touch and creativity by using raw materials. It will give an epic and raw look. You can do it yourself with low budget planning and using some creative ideas differently. Plan to join your friends to make it more easy and budget-friendly. You can add personal touch and dreams while planning for a rustic wedding, the Do It Yourself thing. Decorating the venue in a simply amazing way can be done using these simple ideas before Indian Wedding invitations:
Mason jars
Mason jars can be used as floating candle holders, message display jars, and flower holders. A small piece of Raafia and Satin lashes can also be tied on the jars to make it look pretty enough.
Books
Arrange the books as the table number holders, in different styles.
Canoe
A wooden or lakeside rustic wedding can use the canoe as a drinks carrier.
Cakes and whiskey barrels
Don't waste a huge amount of money on a cake, you can look for a good quality of cakes in less amount. Whiskey barrels can be used to display cakes, and also used to set as the dining to place drinks and food over it to give a rustic appearance.
Guest book & kids table
Arrange a table with stationary and notebooks for the guests to give reviews about the ceremony. Instead of this, quilts can be used for the reviews. Many couples invite kids to their wedding. Go for a special section for the kids with different tables and elegant environment.
# tag and social media sign
Create a # tag for your wedding with a social media sign on a wooden board. Ask your guests to use it for the photos and moments they enjoyed.
Paper lamps and lanterns
Paper lanterns can be hanged on the tree for the reception venue.
Wedding Centerpieces
Use color glassware instead of expensive centerpieces for the tables. These give a fine look to the dining. Handmade flower vases and decorated canes can also take place of centerpieces.
Guestlist
Have a look at your guest list if you can still make some modifications to it by eliminating some extra guests. Only Important and less guest means, fewer rents, less food and of course less budget.
Instead of purchasing wedding cards, you can create your own invitation using wooden cards, frills, old invites, papers, and some glue and colors. Browse the web to find some DIY tutorials for the same.
Bar
Country style rustic wedding usage multiple variations and flavors of popcorns to decorate it in the bar outlet. Lemonade bars can also be placed in such a Do It Yourself way.
Flowers, plants
In a rustic backyard wedding, tiny plants flowers can be arranged on the main entrance to welcome the guests. Their sitting arrangement can be decorated with flowers in the jar and tiny plants pot can be placed near their seats. Your wedding appears more green and ecofriendly too, that will give a refreshing feel to your invitees.
Wooden boards
The wooden board can be carved using calligraphy to create some banner with text like "The Best Wedding Day".
Many more ways are there to plan your rustic wedding in the budget. Let's be creative.