Beauty of Wedding Decoration is Left Untouched Without Flowers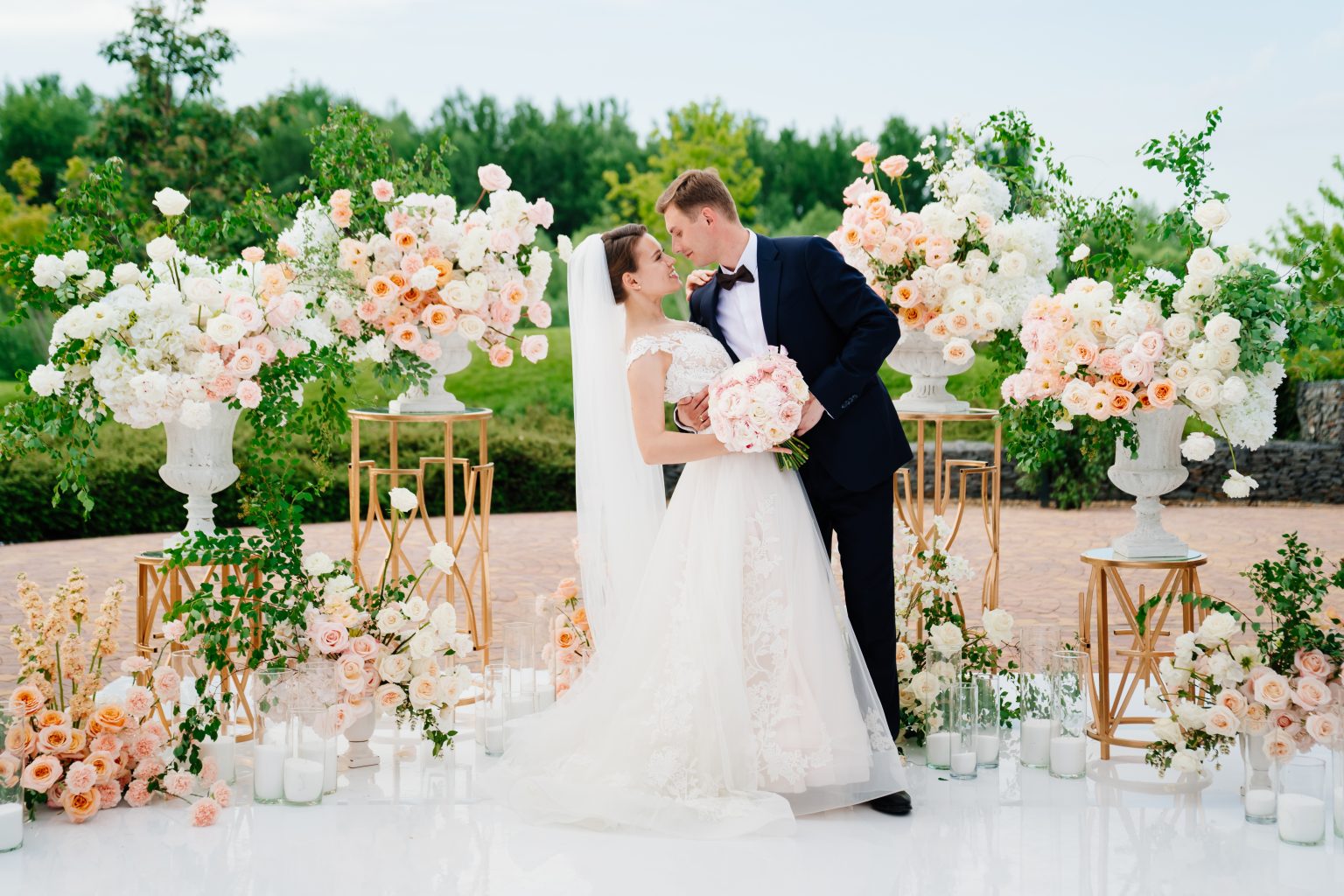 Flower, a word is enough to describe the meaning, 'delicacy, prosperity, elegance, softness, purity, love, freshness, happiness, and nature to bloom & blossom'. Flowers are the heart and soul of festivals, talk of culture, community, religion from all over the world, no wedding is complete without flowers. From woven garlands to showering flower petals on the wedded couple, flowers play an important role.
For floral theme weddings, selection of flowers is based on color, fragrance, theme and seasons. Adding fresh flowers to your wedding is an idea that never goes out of fashion. Wedding décor includes walls, mandaps, wedding cards, backyards, pools, tables, reception, stage, etc.
Flower and Diya (earthen lamp)
Your wedding décor can look rich by adding days and flowers in the rangoli decoration or pathway entrance. It will certainly look glamorous in evening decoration.
Hanging flower decoration on the corridors
You can hang flowers like lilies, orchids using string on the roof and mandaps.
Table centerpieces
You can decorate flowers like a bunch, bouquets, or centerpieces of the table.
Curtains
If you are planning your wedding during day hours, then try making garlands of white, red, orange flowers and then hang these garlands near mandap, buffet counter, entrance.
Home decor
If the wedding is organized at your home instead of the hall, you can hang a series of different floral garlands in balcony's, corridor, staircase, gate, windows, etc.
Tree with decorated floral lanterns
You can hang decorated lanterns in your backyard tree during the reception, or you can place an artificial tree as a centerpiece and hang lanterns in it.
Chandeliers
Add a chandelier to your wedding stage, and decorate it with different flowers. You can use orchids, white lilies, and red roses for instance.
Flowers and dupattas
You can use red, orange, yellow dupattas to decorate the mandap and add a different combination of flowers, to simply beautify purity of the place.
Flower canopy
A canopy of variety of flowers can be used to decorate stage in any wedding.
Borders of the rukhwat
Rukhwat is the set of stuff that the bride takes with her after the wedding. It is decorated at Maharashtrian weddings. The border of all stuff is decorated with fresh flowers.
Beach wedding
If you are planning for a beachside wedding, then nothing can be beautiful then flowers, to adorn the place. Red roses and flower petals can be used to decorate the wedding aisle as the red carpet.
Enjoy swing with flowers
Decorate swing using garlands of roses, marigold, jasmines and place it on stage instead of sofa & couch and enjoy the flow of swing with the fragrance of flowers.
Wedding mandap
Stick flowers on the roof of the mandap and simply adore the grandeur of the event.
Wedding stage
The place where you and your husband are to be seated after the wedding can be decorated with fresh flowers. You can dress upsides of the stage entrance and wall behind the sofa, with flowers.