Guide to Choose the Correct Type of Paper for Indian Wedding Cards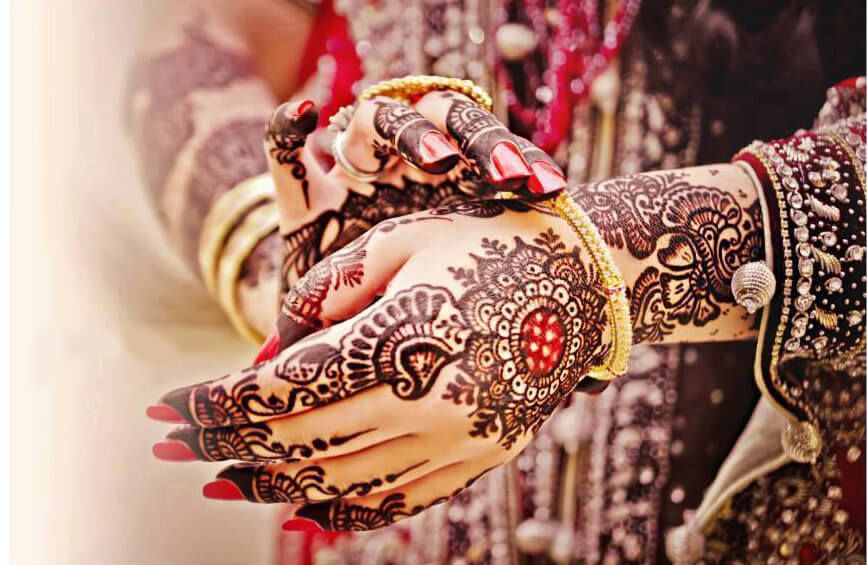 What's the first thing to consider while choosing the wedding Cards? Most of the times people say, the design, the layout, and many different things. But the correct answer is to choose the paper or the material used for Indian wedding cards. There is an extensive list of paper types used in wedding cards. Here they are explained well. So read and choose your ideal pick:
Matte Paper
This is one of the common paper finishes. Usually, it is used for photographs but its crisp white finish has made it quite popular for wedding cards. It is available in several pastel shades as well. So if you're thinking of choosing the Indian wedding cards with the finest of finish, matte paper is a good choice. Matte paper has several different types- double-sided, photo-quality, and semi-matte along with premium matte. You can easily make your choice for your wedding cards.
Parchment Paper
If you are looking for bringing some tweak in your wedding invites with an old-fashioned look, then parchment paper is an ideal choice. This paper looks a perfect delight of yesteryears. Hence if you are thinking of something conventionally Old-school, go for parchment paper. Also, there are several designs for wedding invites. For example the Indian wedding cards in the box or a scroll type of Indian wedding invitations. Parchment paper suits both of them. Its distinctive appearance and fine quality make it a preferred choice of wedding cards designer.
Marbled Paper
Guess the type of paper "down to earth" couple world use. The answer is marbled paper. Okay, we accept it was a bad joke. But as the name suggests the paper actually looks like marble. That's the kind of designed background the Indian wedding cards designers create. It's very subtle and can be easily used in simple wedding invites. They are quite rich in appearance and can be used for a rich wedding invite too.
Handmade Paper
Handmade Papers are made up from natural fibers such as cotton hemp and many other plant fibers. They are the perfect suit for eco-friendly Indian wedding invites. Their coarse texture adds a different flair to wedding invites. Your wedding invite will draw everyone's attention when made of handmade paper. They are manually manufactured and hence are quite expensive. Also if you are thinking of choosing this for your wedding invites, you have to order in advance. They tend to be produced on a small scale and hence you should have enough time to use them prior to your wedding.
Glossy paper
Glossy paper can be referred to as the cousin of matte Paper, just a little more refined. Due to some chemical processed, it is more coated than matte paper. It also proves to be one of the ideal choices for Indian wedding cards. If you are going with the pop of colors for your wedding cards, glossy paper is best. This paper makes the colors pop and is ideal for a "fun" Indian wedding invite.
Glassine paper
Glassine paper is the paper which is quite lustrous in its texture. This paper has quite strong resistance against water and grease as well. Hence these papers are quite preferred for protecting the wedding invites. They are popularly used in making envelopes for Indian wedding cards. You probably have stumbled upon these papers in photo albums. They keep the photos from sticking to one another. Hence they are used as envelopes in which wedding invites can be sent in the most secured manner.
Linen Paper
It is one of the favorite papers to be used for wedding cards. Its rich appearance adds its own warmth to make any invite nothing less than absolute royal. As the name, so is the paper. It is made up of fabric and looks like one. It looks absolutely flamboyant and possesses an enchanting hand feels too.
Recycled Paper
With the awareness about saving the nature campaigns, people are generally tending to opt for an eco-friendly wedding. There are many ways you can do it too. First among them is to choose the recycled paper for wedding cards. Choosing them you can go both ethical and eco-friendly as well. Recycled papers are made of papers that have already been used. This ensures no more trees are cut down to produce more paper.
You can even switch to digital Indian wedding invites. They are also one effective manner of conserving our trees. E-Indian wedding invites have got a whole deck of options to choose from. From colorful designs to spectacular animation, you can include several fun elements in your digital Indian wedding cards.
Here are some handy tips that you need to consider before choosing the paper for your wedding invites:
While you have made a choice, it is still suggested to have a look at samples. Before you make any further decision, it is better to see them for real. This will give you a much practical idea. Moreover what you vision about your Indian wedding card may not go with your chosen pick. Hence take a brief look at samples and discuss it with your Indian wedding cards designer. Then make the apt decision.
Knowledge of these paper types can help you in negotiating with your Indian wedding cards designer as well.
You should have a set budget for your Indian wedding cards. This will help you in choosing the best paper types, along with the best printing mode. Set the complete budget and then divide it accordingly. If you are keeping your designs minimalistic, like a simple border, you can choose expensive paper. But if you are choosing intricate designs, then you have to choose the paper in accordance.
Make sure you place the order for your Indian wedding cards 2 months prior to your wedding date. This ensures you get enough time to proofread it and send it.
If you are using recycled paper for your invites, make sure you use eco-friendly ink for printing as well. This may cost you several thousand more, so make the decision accordingly.
Also, ask your card designer about the additional price for an extra order placed on an urgent basis. Though you should order a "buffer stock" of 30-50 wedding cards in extra, emergencies can come uninvited.
Also ask your Indian wedding cards designer about the refund policy as well.
So which paper you are going to use for your Indian wedding cards?