Best Honeymoon Destinations For Adventurous People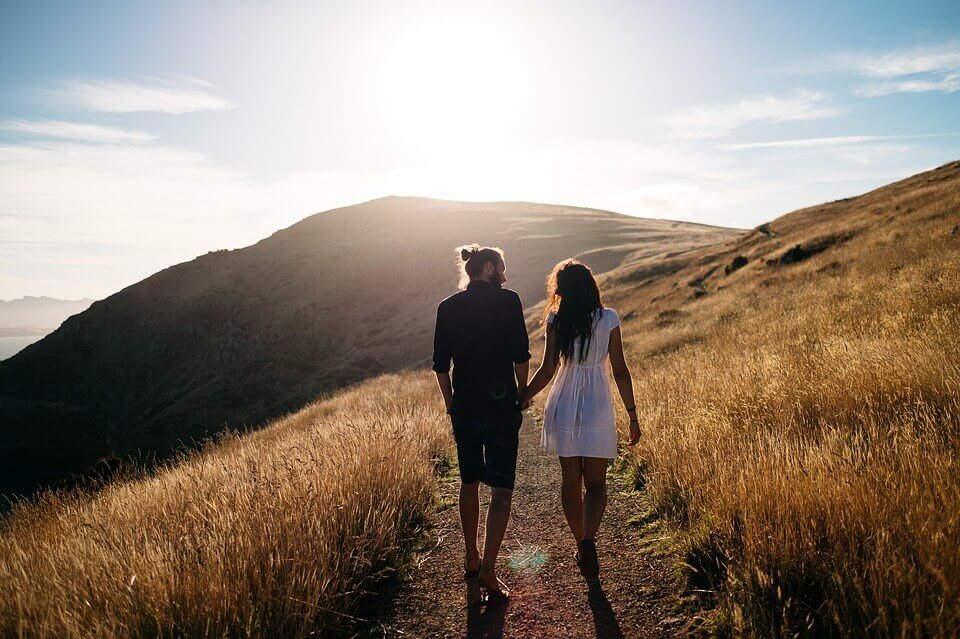 The wedding is a divine ritual which helps two souls to unite with each other, and honeymoon is where the souls and the body of two individuals get to meet each other and understand each other even better. If someone talks about the honeymoon, people often think that the best place to go on a honeymoon would be Paris the city of love, or Switzerland a beautiful place to watch which has an essence of romance in the air. But all people aren't the same and so are their choices.
Here is the list of some of the best honeymoon destination for couples who love adventure.
Queen's Town, New Zealand
If anyone thinks about the best place with a pinch of romance and a lot of adventure on a trip, there is no better place to be in than Queen's Town. This place in New Zealand offers fast-paced jet-boating and bungee jumping including canyon swinging and ice climbing which gives couples a destination to taste adventure and romance at the same time.
Paracas, Peru
Peru is a marvel to look at. The scenic beauty of the country is mind-blowing. But along with the pretty view, Peru provides a lot of different opportunities like deep sea diving and a chance to spot some penguins and some major sea lions. Then there are the amazing Nazca Lines, which are still a wonder for science. A roller coaster-like ride over the sand dunes.
Rocky Mountains, Colorado

Who doesn't like a romantic date at a spooky place? Yes, the rocky mountain of Colorado has a lot of history with some haunted stories and 5 amazing free hot water springs to soak yourself into. The authentic Wild West feel touches your soul when you experience snowshoeing, horseback riding, mountain biking, heli-skiing, Nordic skiing, and many more. The site of which will make you weak.
Chugach Mountain, Alaska
The Chugach Mountains are covered with snow, and what can be a better way to break some ice than being on the ice surrounded by the ice. The coziness and the love will grow when the couple will ski through the white cloudlike mountains and get to know each other better.
Uluwatu, Bali
The calm ocean and a sweet sunset are what a romantic couple wants, but Bali has a twist with it as the ocean provides an unimaginable sea to surf over with the best beaches and the adventure sports along with the surfing.
The crux of the matter is to go on the longest date of your life with someone you would spend your entire life with and enjoy the scenic beauty of adventure on the top.
6. New York, U.S.
You and your spouse will be thrilled by the food, art, fashion and nightlife of this city. New York is one of the most captivating and intrigued cities of the world. From central park to Metropolitan Museum of art, and from Opera House to statue of liberty, everything is so mesmerizing and stunning that your trip will be no less than magic world. There are lots of things to cherish and watch. You can spend some time on the Brooklyn Bridge in the evening and have lovely time with your life partner.
7. Colombo, Sri Lanka
Colombo, capital of Sri Lanka, is a beautiful and mesmerizing place to spend honeymoon times. Its tropical climate and versatile variety of food, art and culture makes it different from others. You can watch the concert at the Nelum Pokuna theatre at night and adore the sea in the daytime. This city has many beautiful gardens and museums. It's cool climate and snowy wind will blow you and your mind. The beaches, the shopping, the museum and temples, each and every facet will make your mood frolic. Sri Lanka is located in South Asia and is termed as the jewel of Indian Ocean.
8. Nepal and its places

One of the beautiful places with big mountain views and exciting place in Asia is none other than Nepal. The two most thrilling destination in Nepal are Kathmandu and Pokhara. You will be overwhelmed with the greenery of this place. If you are short on budget you can switch to this country for a perfect destination place. However, beer is costly here but other things, their rates are very low as comparison to the ones in US and Australia. Nepal has cool climate and is one of the cheapest tourism place.
9. Thailand and its places
Many people just swing for their honeymoon to Thailand. Thailand is famous for its beaches and food. It's cool and bright climate on any sunny day can make your mood and electrify you. The weather is almost pretty fine throughout the year and many people across the world come to this beautiful place to celebrate their honeymoon trip. The most fascinating things about this place are Phi Phi Islands and Ko Samui which just enthrall a person. Chiang Mai is another city in Thailand which is popular for its beautiful buildings.
10. Kerala, India
Kerala is city of lakes, beaches, tree houses, boat cruse etc. The peaks and greenery bestowed on the land of Kerala are electrifying and exhilarating. This city falls under the category of top honeymoon cities in India. Further, the climatic conditions and natural aroma of this land is so much striking that you will fell in love with the place itself. The natural beauty and artificial techniques together has made this destination as heaven on earth. Beside this, there are temples, museums, luxurious hotels, palaces which are wonderful to discover with a love partner.
Though, there are numerous destinations for visiting on a honeymoon trip. You can plan your honeymoon according to your budget and seasonal need. This planet is filled with stimulating and stirring destinations, some are near the beaches while some are near deserts. Now, it is all up to you which are the places you like the most and you wish to visit. For some wedding accessories like wedding invitation cards to plan your wedding perfectly, you can visit The Wedding Cards Online.