7 Tips to Throw the Perfect Indian Wedding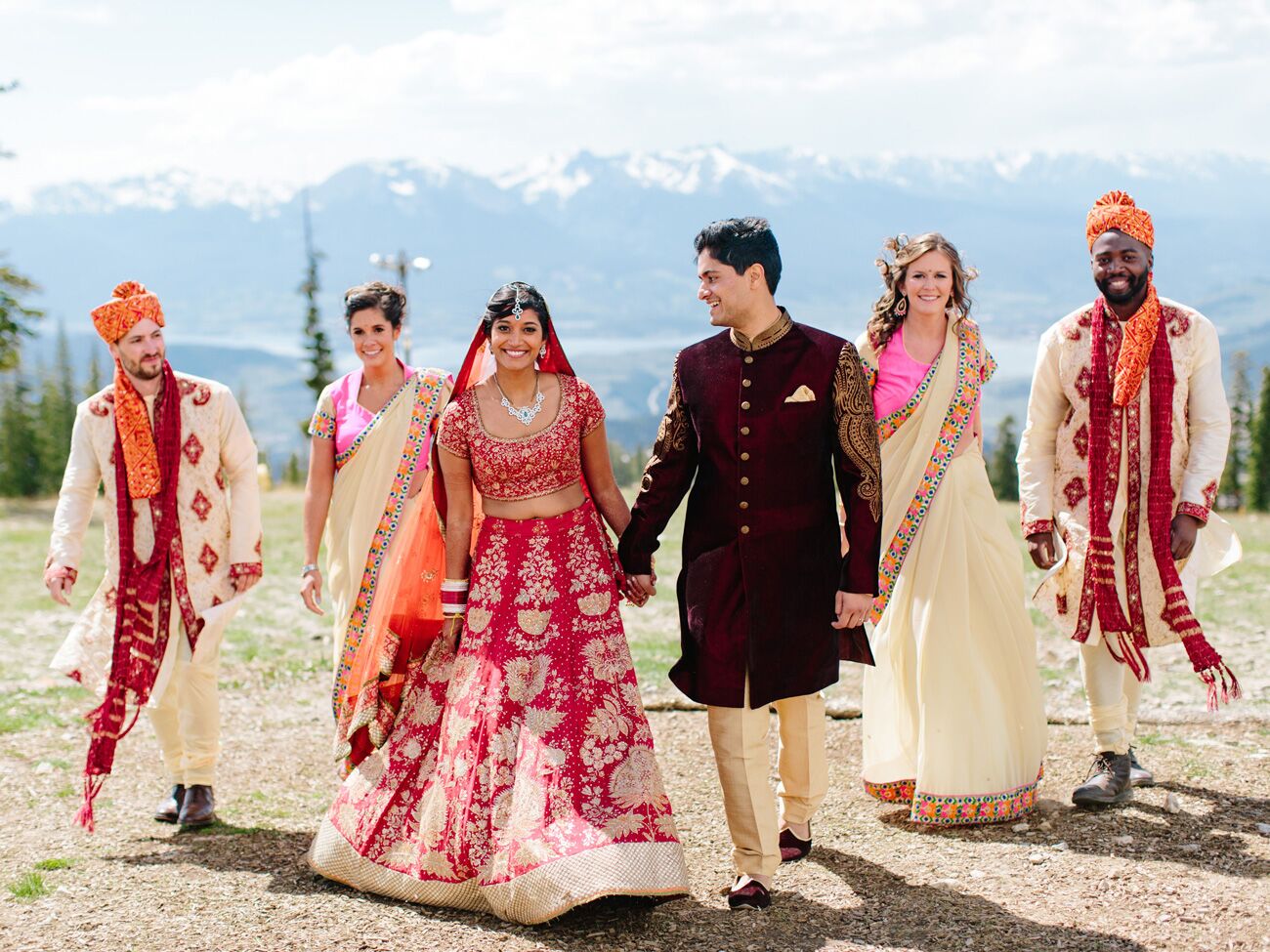 Indian wedding and it's planning, this is probably one of the long tail phrases that give us both chills of happiness and stress. While Indian weddings are fun, their planning is nothing like that. The good news is, with few tips and tricks and an easy guide that tell you how to incorporate these tips, this planning becomes super fun and far from all the stress. Here we have discussed 7 tips for 7 different elements of weddings that will help you to throw the happy 
Indian wedding
. Want to know more about these tips, here they go:
The

 

Indian wedding cards

 

are a significant part of an Indian wedding. They are the way in which you communicate about your wedding with your guests. They set the perfect tone and mark the impression in front of recipients. You can go with traditional Indian wedding cards to tell your guests about the authentic Indian wedding style and rituals. You can even go with

 

E-Indian wedding invitations

 

that are ideal for the modern wedding. They are quite trendy now and their utility, benefits and cost-effectiveness have made them quite popular. You can contact professionals. They can show you some really good Indian wedding card samples which can be customised under your budget.
Another important element is a wedding venue. Ideally, it's the open garden or fort or heritage hotels or banquet halls. You can easily look for your options that are best suited as per your needs and are perfect under your budget. You also have to consult the wedding decorators to decorate the venue accordingly. You can choose something that has enough space to accommodate your guests is best suited for the theme you are planning to incorporate and is best suited as per your budget.
Another important element to consider is to consult the vendors for venue decorations. How do you want to decorate your venue? Ideally, it's the fabric and the flowers that are used with the lighting for the decorations. The tip here is to find the designers and decorators that can incorporate all that you envisioned at standard fares. They can help you in coming up with designs or you can get the internet on work and find some beautiful designs and decoration for a venue. Just make sure that your decorations are in sync with the mood of your wedding. For instance, Marigold looks more beautiful for a traditional Indian wedding and orchids look more appealing for a beach wedding. So, you can be playful, but make sure all the decorations like colourful drapes, pillars, chandeliers and lighting should be in sync with the wedding theme.
If you're born and brought up in India, you probably know how important a priest is for all the religious ceremonies? Indian weddings are no different. Prayers and religious rituals have been an inevitable part of our weddings from archaic times. We used to have motifs or images of Lord Ganesha in our traditional Indian wedding invitations. So the tip here is to find an authentic wedding priest versed with the rituals of Indian weddings. He is very important for all the ceremonies as most of them commences with the prayers.
This is yet another segment which requires attention and careful planning. For table arrangements, we suggest you get all playful with Indian style. Instead of luscious centrepieces, you can go traditional with diya and flowers. For crockery, you can use brass metalled crockery and cutlery instead of the fancy ones. They give the whole thing a more Indian look and feel. Instead, f candles moulded in different shapes, you can use the one with the intricate henna designs on them. They go along with the wedding and complement the whole decor too. Other props that can be used in table decorations are peacock feathers, colourful bangles, and many more.
A touch of it can also be reflected if you incorporate the same for fabrics used as napkins, table runners, cushions, etc. Using Indian colours, Indian adornments and Indian prints and patterns in embellishing the whole place can totally leave the guests in awe.
This is probably the sector that gets most of the attention. You have to be very careful when it comes to the wedding menu as this is where people overspend which is not a thoughtful move. You have to balance between the starters and the main course. If you're splurging over starters in an Indian wedding, you can save up on main course meals and vice versa. Food is the one thing that every guest looks most forward to on any occasion, especially at weddings. So you need to treat them with gourmet meals. You can go with the traditional Indian cuisine which is quite loved. Indian flavoured foods are quite popular all across the world and are known for their rich flavours. You can use the same for your Indian wedding. Or you can also go a little into other cuisines and choose the most popular and most loved of their cuisine and use that for your wedding menu. Make sure you have got something or other for everyone.
It's your wedding and you have to show the limelight in every possible way. The first is to have the perfect wedding outfits. Traditionally it's the Lehenga or Saree which are worn by the bride and Sherwani by the groom. These ethnic wears look very mesmerizing and even after so many years have got their charms. These outfits embellished with intricate embroidery and ornaments are perfect to draw everyone's eyes on your "D-Day".
One pro tip is to breathe and relax. It is possible that even after so much planning, things may unfold in a totally different facade and that is absolutely fine. You have to strive for "happy wedding" and not for "perfect wedding". So plan like crazy for your wedding, but don't be one if the thing unfolds slightly different.